Sheikhs are retreating from the Balkans - they promised cities but are building nothing
The media often point to the project of the residential settlement Buroj Ozone on Mt. Bjelasnica, some twenty kilometers from Sarajevo, which has not progressed despite numerous announcements made by investors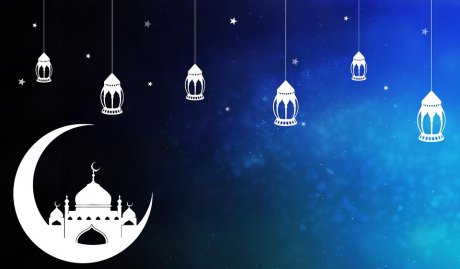 The enthusiasm regarding Arab investment in Bosnia and Herzegovina, which was particularly pronounced three to four years ago, has subsided strongly, while capital inflow from these countries has been very modest over the past two years, according to the Sarajevo-based website Indikator.
The Central Bank of Bosnia and Herzegovina's foreign direct investment statistics show that a total of KM 717.6 million has been invested as of 2018 from three key Arab countries investing in Bosnia and Herzegovina - Saudi Arabia, Kuwait and the United Arab Emirates.
This, the report said, is only five percent of the total KM 14.29 billion invested since 1994, since foreign direct investments have been counted. Of these three countries, Saudi Arabia invested the most - 281.7 million, followed by Kuwait with 235.3 million, while the UAE invested 200.6 million.
Over the last two years, slightly less than KM 100 million of foreign direct investments has arrived from these countries, since the balance at the end of 2016 was KM 620 million. Last year, Saudi Arabia's investment balance increased by KM 11.6 million, Kuwait's by 11.7, while that coming from the UAE remained at the same level compared to the previous year.
Beside the three key countries, investments in Bosnia and Herzegovina (BiH) also come from other countries, such as Omar, Bahrain, Qatar, but there is no separate record for them, instead they are categorized as "other countries", totaling KM 371.3 million in foreign direct investment, accounting for 2.6 percent of total foreign direct investment.
Some of the flamboyantly announced multi-billion-dollar projects, primarily in the real estate sector, are not being realized or are progressing slowly.
The media often point to the project of the residential settlement Buroj Ozone on Mt. Bjelasnica, some 20 kilometers from Sarajevo, which has not progressed despite numerous announcements from investors - but there are a number of other similar projects whose construction was planned throughout the outskirts of Sarajevo, as well as in other areas in BiH.
In addition to the traditional obstacles faced by investors in BiH, it appears that a significant impact on the "cooling" of Arab investments was a campaign of the authorities three years ago to detect foreigners, mostly from the Gulf countries, who were buying real estate in Bosnia and Herzegovina on behalf of fictitious firms, and then frequently rented it to other foreigners who were not registered residents.
This is not the case now to such an extent, the Service for Foreigners confirms.
Many potential investors probably didn't have enough information about BiH, or were misinformed, and entered into projects riding the wave of increased interest in BiH without proper knowledge and preparation.
(Telegraf Biznis/Tanjug)
Telegraf.rs zadržava sva prava nad sadržajem. Za preuzimanje sadržaja pogledajte uputstva na stranici Uslovi korišćenja.