MMA fighter stabbed in Novi Sad in broad daylight
The ambulance found a man with injuries to his head and chin and multiple stab wounds, mostly to his legs, who was bleeding profusely and losing consciousness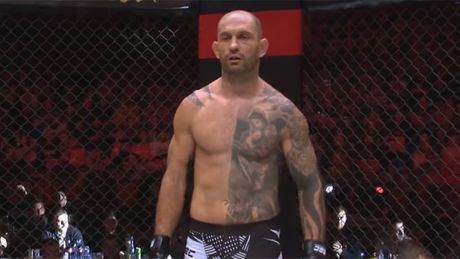 Novi Sad man Damir Dado Mihajlovic, 37, was stabbed with a sharp object at around 2 pm today in Novi Sad, in Mise Dimitrijevica Street, near a cafe. For the time being there are no other details are about what happened, but, according to some residents of this part of Novi Sad, a man had been found with multiple stab wounds.
The emergency service said the police called them to the scene, where they found a man with injuries to his head and chin and multiple stab wounds, mostly to his legs, who was bleeding profusely and losing consciousness. "The patient, D.M., has been admitted to the Emergency Center of the Clinical Center of Vojvodina with numerous cuts to his body, head contusion and stab wounds in the lower part of both legs. After a complete diagnostic procedure and timely surgical treatment of his wounds, the patient was kept in the hospital for conservative treatment and observation," said Sinisa Knezevic, the Clinical Center's PR.
Mise Dimitrijevica Street was closed to traffic in the part where the incident occurred and the police are investigating the scene. So far, there has been no information from the Novi Sad Police Administration about this incident.
Mihajlovic is one of the first Serbian fighters to be recognized on the international MMA scene.
(Telegraf.rs /021.rs)
Pošaljite nam Vaše snimke, fotografije i priče na broj telefona +381 64 8939257 (WhatsApp / Viber / Telegram).