We were in the most secretive place in Srem village: Opening "nobody's" church door gives you chills
The church was built in 1900, officially. The construction went on for a few more years, while the bells were awaited for two and a half decades
A sleepy passenger on a train to Zagreb could have opened their eyes at one point and flinched - were they in Srem, in Slavonia, or had they traveled much farther, to Bavaria? Or, they might have wondered if their were still dreaming, of some mystical place, out of a fairytale, staring at a castle rising above the cottages. Forgotten, crumbling, powerful.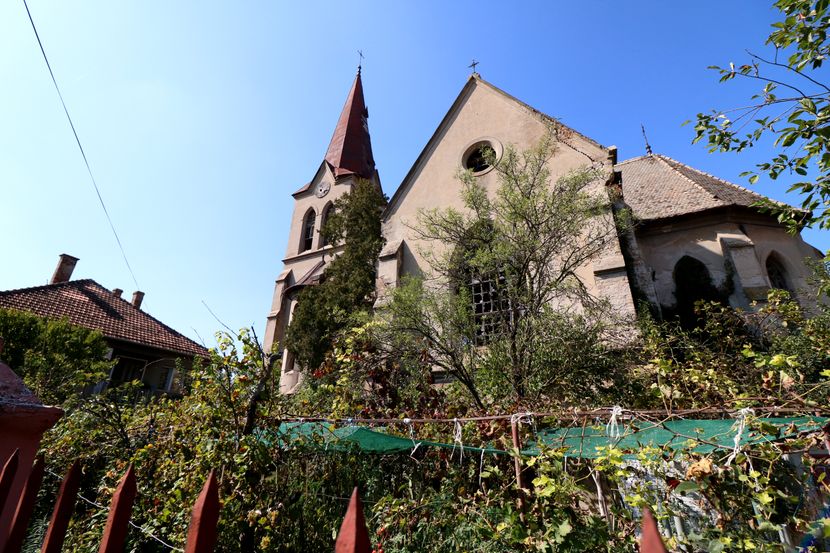 In fact, it's a church. Magnificent, but still rural. And, if we're telling the truth, Swabian (the term for ethnic Germans in Serbia). Everyone sees it, but no one really looks at it. It's a symbol of Putinci, but it's as if it doesn't exist. No, it's not Swabian either. It's nobody's church, and it would be best if it wasn't actually there! But it's defiant with its grandiosity, in an unusual, Gothic style, something you've not yet in Srem.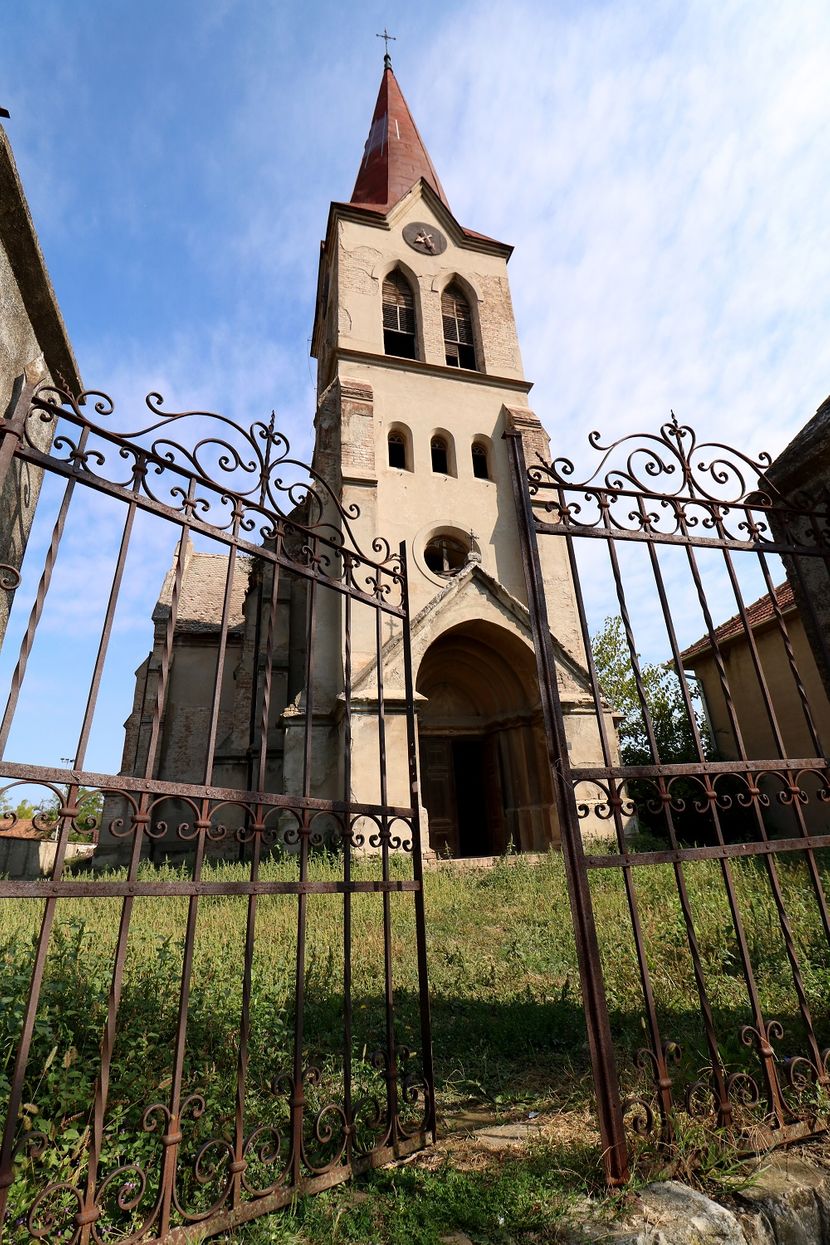 The church's bells do not toll. The sound of the bells went away along with those who got baptized and married in it, who built it and were proud of it. History is such, cruel to some, just to others, but its spirit does not seem to leave Putinci residents alone. They don't need that church, and they can't tear it down, either. That would be absurd as much as this current state of affairs - where everyone is sort of turning their heads away from it.
There are no more trains to Zagreb. There are - but passing through only. There are many more local stops that won't even let you get sleepy because your station arrives so quickly. Ruma, Sremska Mitrovica, Sid - Putinci. Guided by this mystery, we headed towards this station.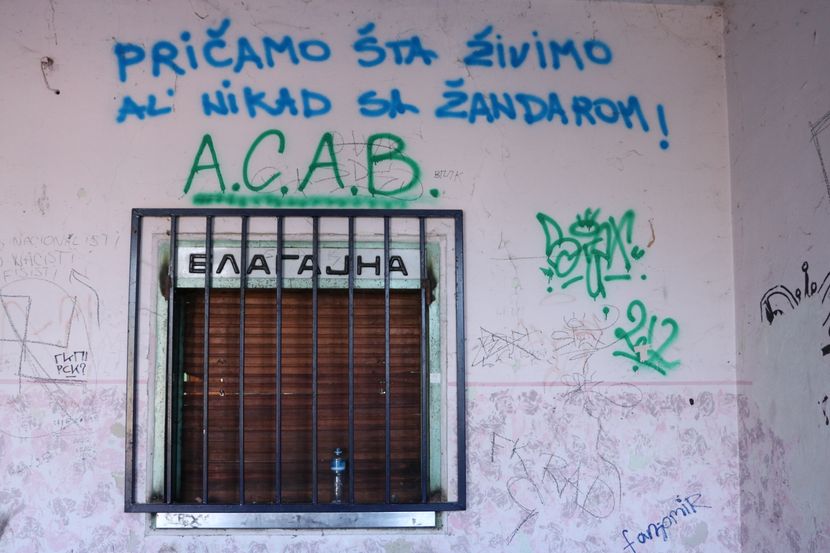 NEXT STATION: PUTINCI
Everyone who travels to Sid by train knows the name of this village well, it is heard on the PA system: "Next Station: Putinci."
However, hardly anyone gets off there, the village doesn't get a lot of visitors. And there are fewer and fewer villagers, too, so the locals curiously and discreetly turned after us. And everyone said hello! Every time we forgot to do it first and kept our heads down, we would feel ashamed.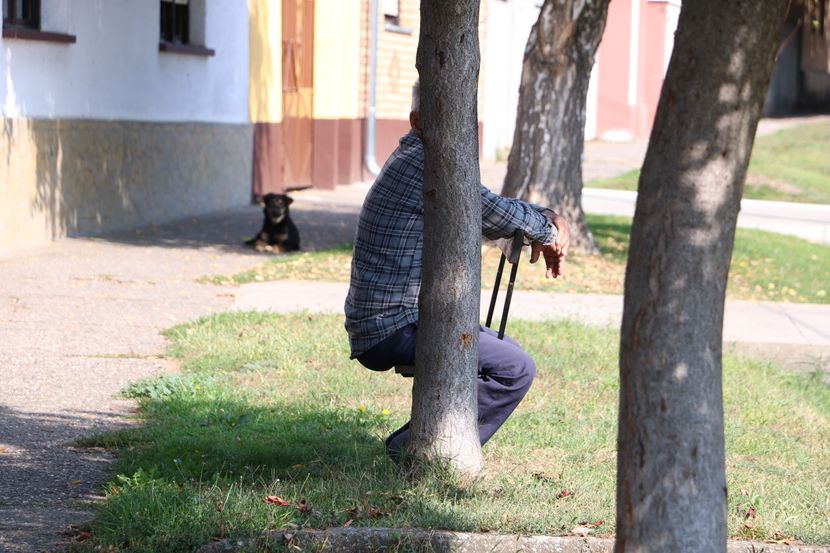 A typical Vojvodina village, it would seem at first glance. Both calm and beautiful. Some people brought out grapes, which means they're for sale. Others offer potatoes, or pumpkins.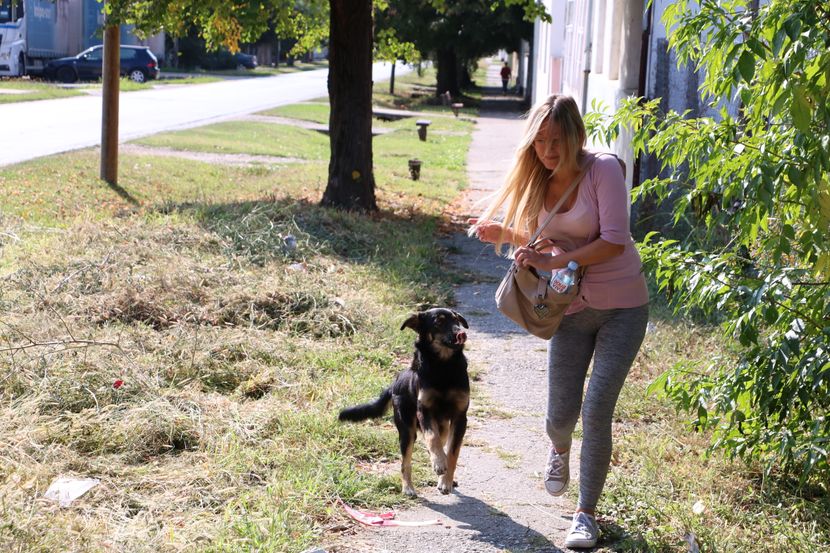 And the mystical "castle" seemed to be gone. Nowhere to be seen. Did it just appear to be there to us?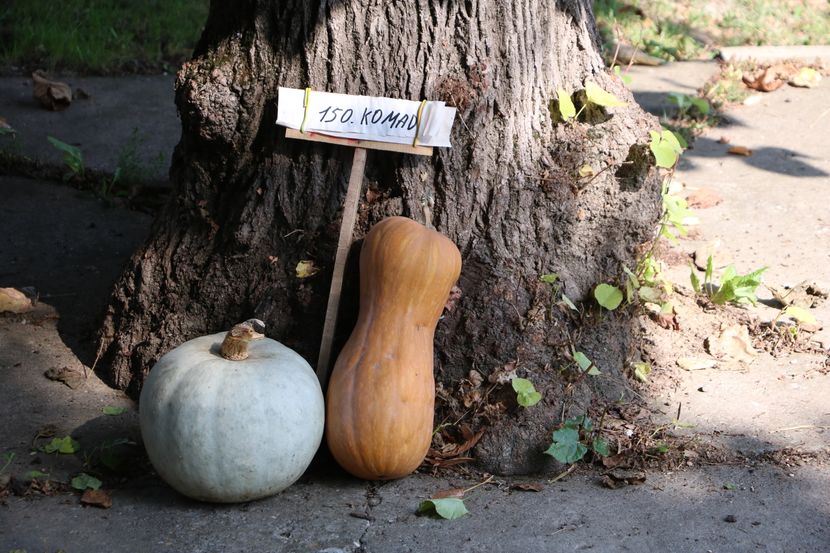 And then, the roof began to emerge above a row of houses on the main street. And here we are, in the center.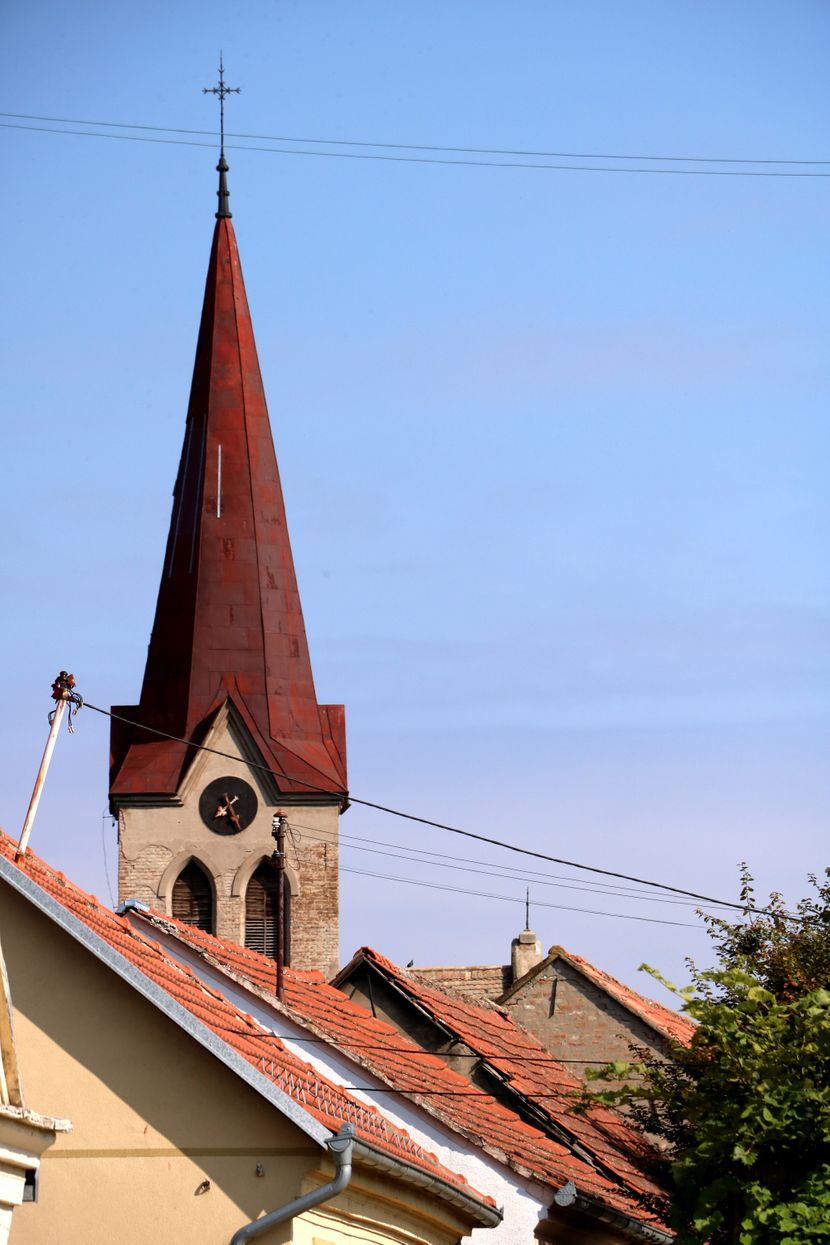 ANYONE CAN GO IN, IF THEY DARE TO

The gate to the churchyard is kept ajar and anyone can go inside. Provided that they dare to. The abandoned church looks just like castles from foreign horror films, while the unkempt vegetation in the yard makes the scene even more scary. The door to the church, too, is open.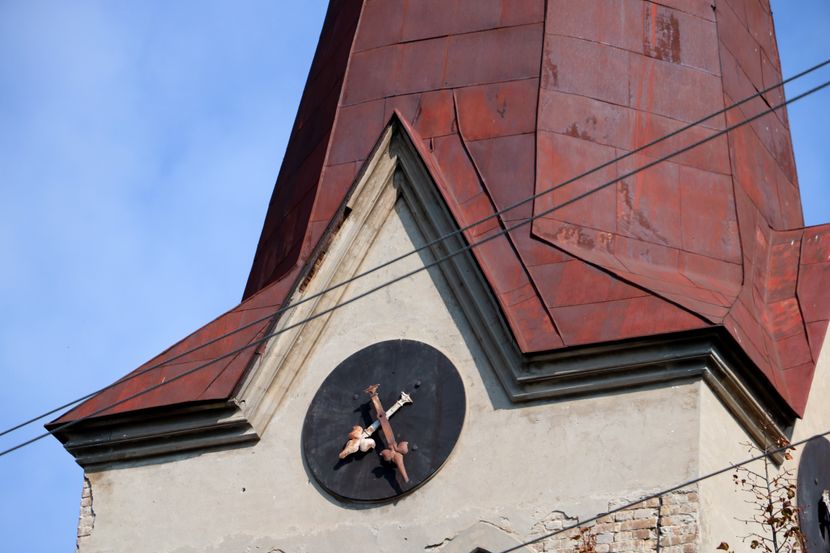 We go in and immediately stop. The scene is both captivating and terrifying. Beyond a row of broken wooden benches, where 80 years ago people sat at mass, singing and growing up along with their grandparents, moms and dads, there is a central part of the church with the altar, lit by the light coming through the broken windows.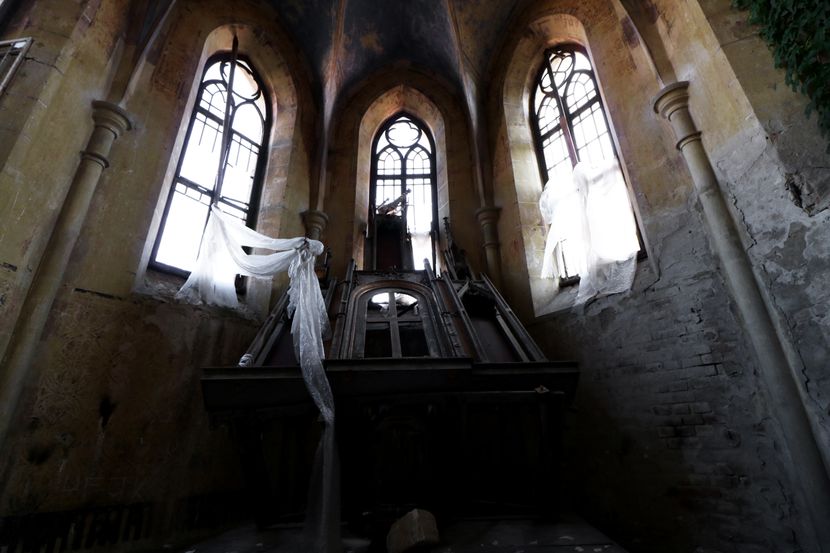 The altar has fallen, it cracked and remained so, frozen. As if accompanied by an abrupt end to some dramatic composition.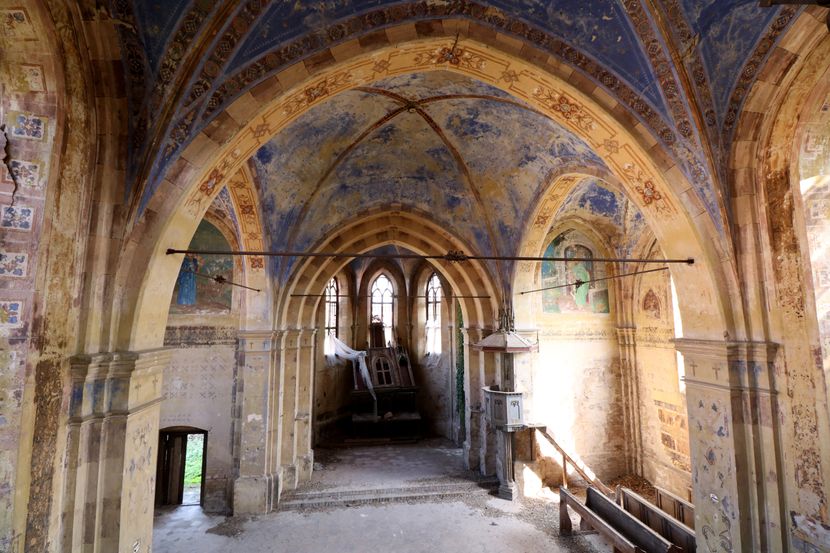 The faces of the saints from the faded frescoes are still visible. A part of the altar is attached to the window with nylon bags, to prevent it from falling apart completely. And the bags, like wedding ornaments, now flutter in the wind, while the only living creatures in the church are birds and rodents.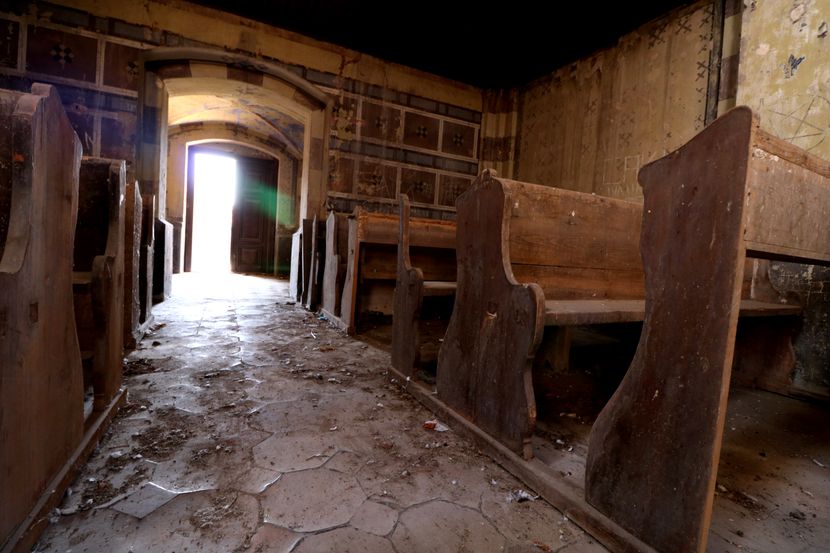 Their feces are everywhere, along with beer cans, bags of food, and a workers glove scattered around the benches. Therefore, somebody still enters this most hidden and mysterious place in the middle of the village from time to time.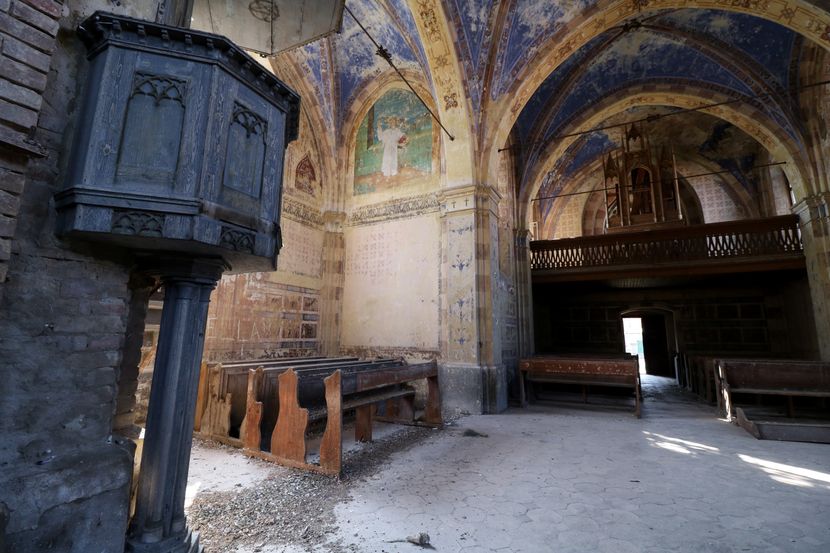 Names of children are etched on the walls, love messages, cries, insults... this used to be a sacred place, today it is a ruin for intimidation.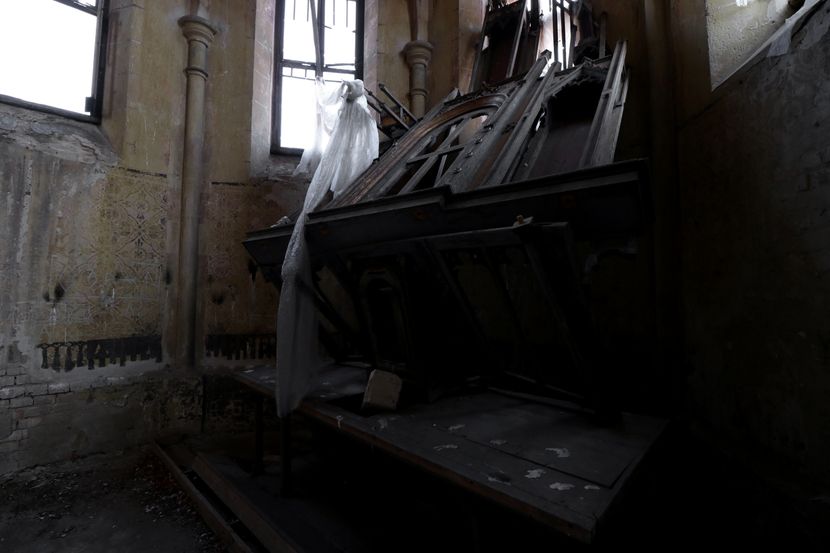 We climbed the wooden steps, which cracked under our feet, to the gallery where the organ used to play. As the locals would later reveal to us, it was second in quality in all of Europe. Now there are only traces, worthless pieces of wood, visible only if you come to the abandoned church by day. After all, at night, few would dare to walk in here.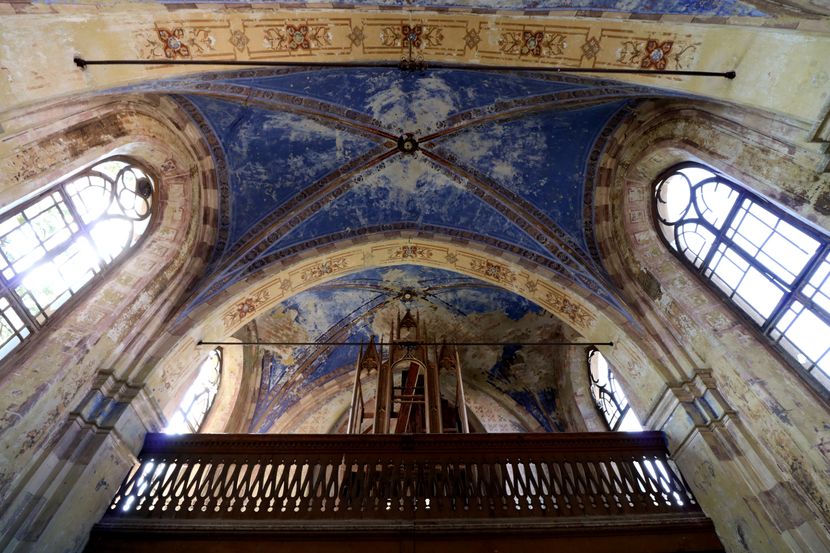 THEY STILL REMEMBER
"I used to go to religious classes here," recalls Zvonko Sojat, a 75 year-old local.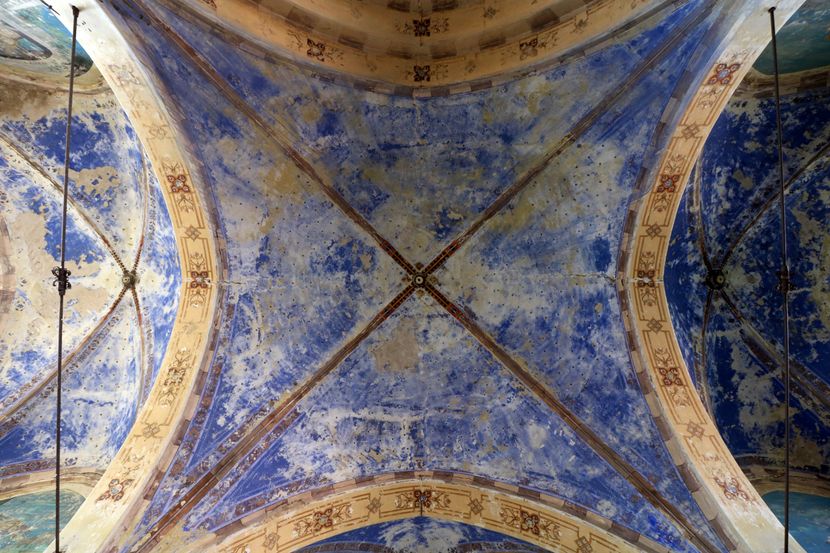 He paused, then said, "It's all kind of done as if on purpose." We were embarrassed to ask him if he is German himself? Or merely a Catholic - i.e., in that case, we'd guess a Croat? He himself said, "I go to both churches equally, and to the tavern, as well," and then tried to explain to us at his shared identity that many cannot yet comprehend. His grandmother was Orthodox, his grandfather Catholic, and even today he celebrates both Christmases.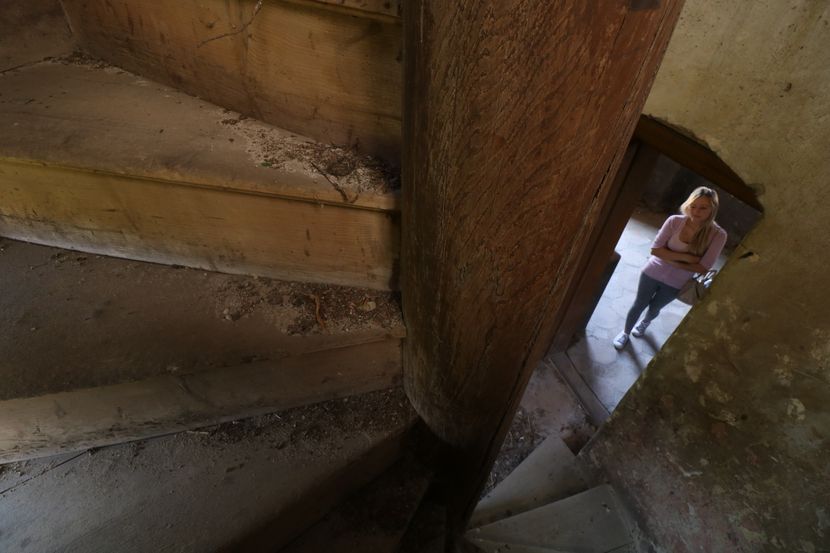 He explains history to us and says that the whole village was mostly German once. By chance, he lives in a "Swabian house," one with the tall windows, neat decorations and a large veranda. It was bought by his father, and he still keeps the contract.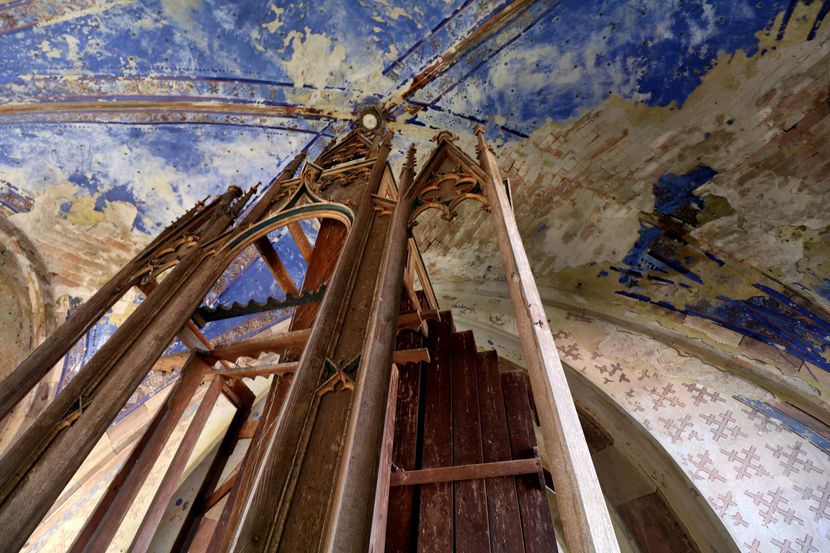 "The Germans were about 80 percent of the population. The rest were Serbs, Hungarians and Roma. When Ruma was liberated on October 27, 1944, the Swabians were expelled. Today, there are only five or six Catholics here, while the church, unparalleled in the area, has been turned into a ruin. It's a sad thing," Zvonko comments.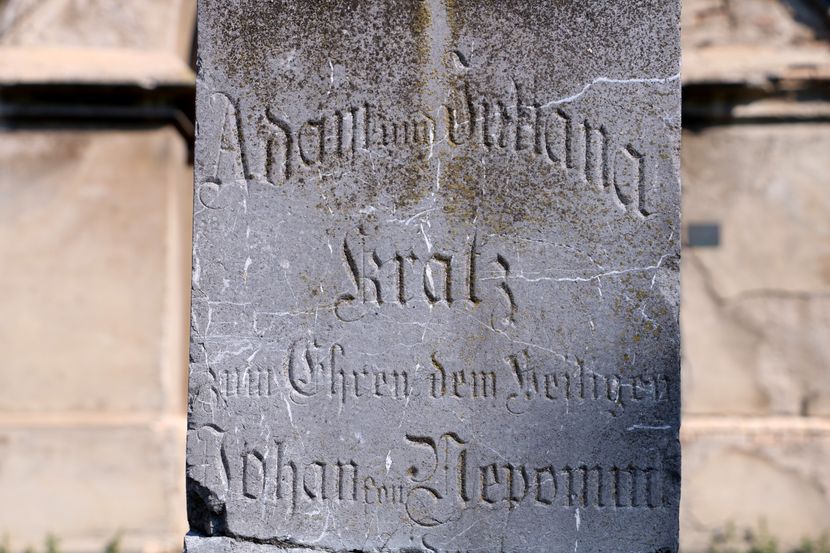 The church, however, was still open after the departure of the Germans, even if briefly, serving the remaining Catholics. It was abandoned in the late 1960s. It was then, as our interlocutor reveals, that the last wedding was held there. They were a couple of Hungarians from the neighboring village of Dobrodolo.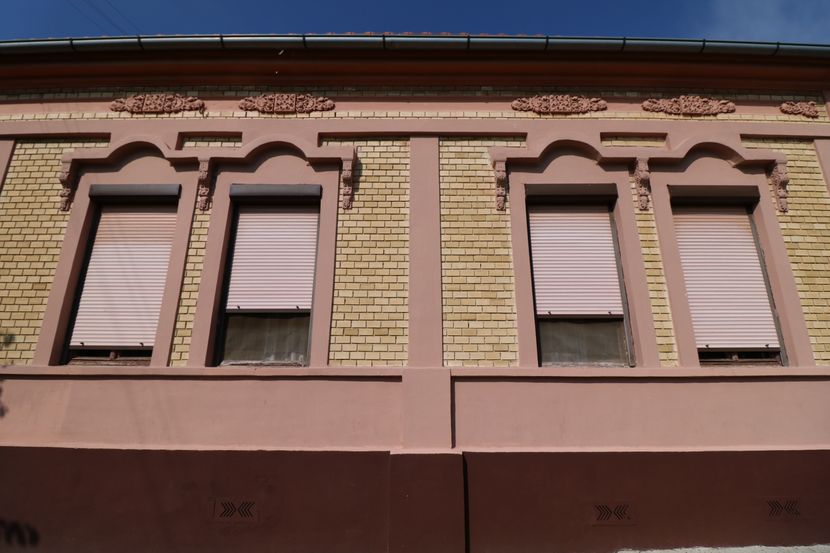 Zvonko still remembers how the bells rang and how the organ played beautifully, while across from the church was the parish home where the priest lived. Even today, he says, a priest comes from time to time just to clean up the abandoned church as much as he can.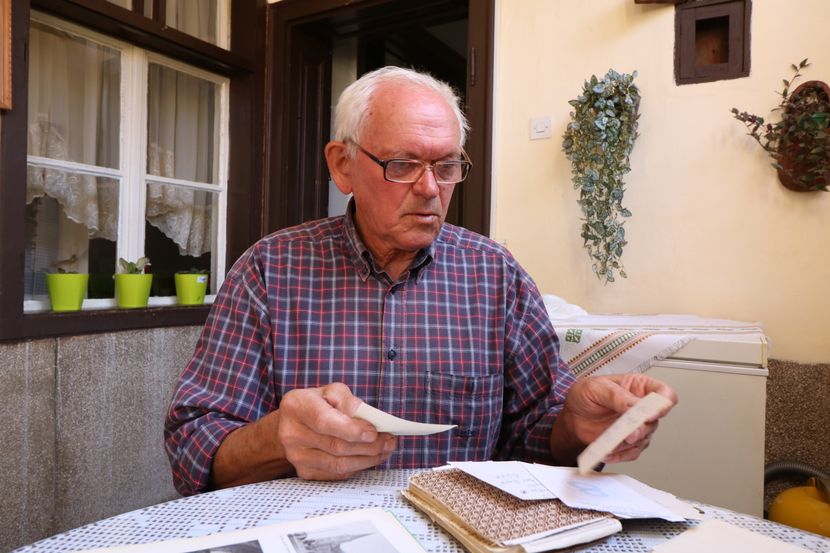 "The church belonged to Golubinci, then to Ruma, and now to Beska. There are no such churches in the Gothic style anywhere in the area. It's terrible that it's been allowed to degrade like that. It is as if some evil has been done to this village that way," Zvonko adds, staring at a distance.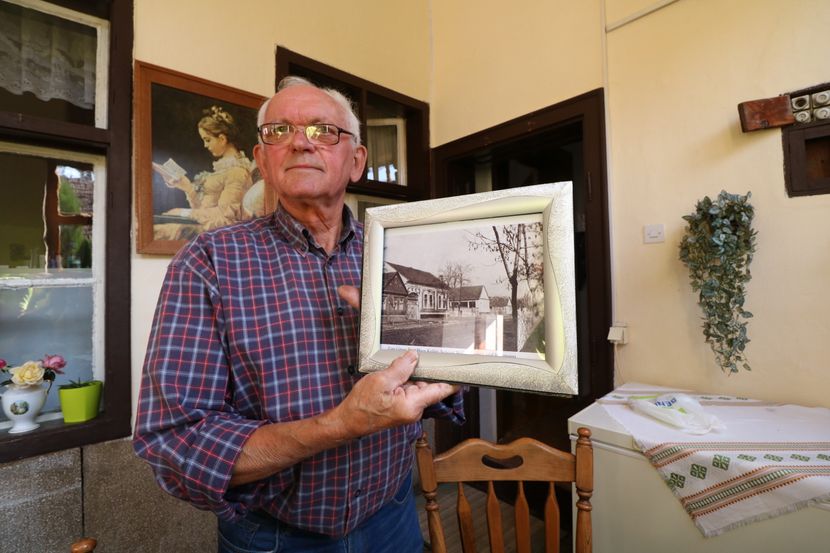 Zvonko revealed to us that the Germans even wrote a book about this village. He shows it to us and leafs through it. Many of them survived the war, settled in Germany and remembered the old country with sadness. One neighbor, Mihal, is almost 90 years old and regularly talks to and corresponds with Zvonko. Mihal's family came to visit the graves and the old neighbors, and their wish is to come once again, together.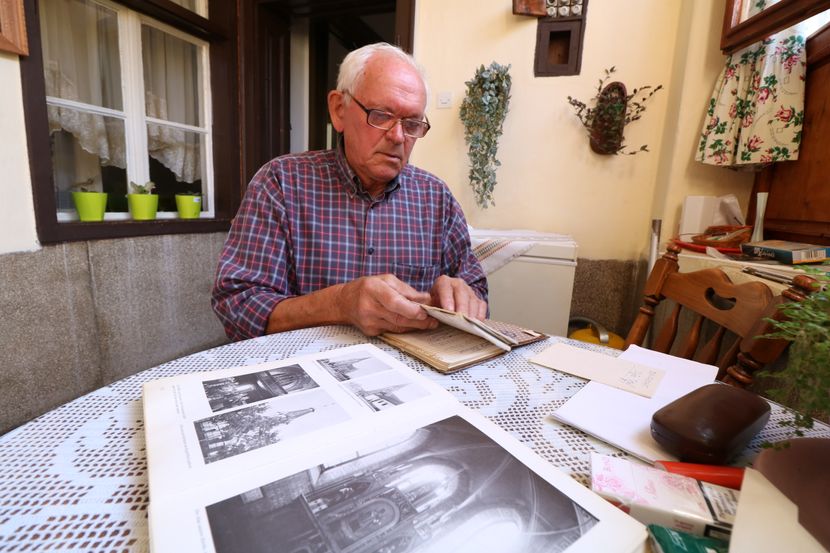 The phone rings for a long, long time. Mihal is not answering. "You call him and say, if the daughter or someone else picks up, that you want to talk to Mihal, just say Sojat gave you the number." We left a message. And wondered, is Mihal - perhaps the last Swabian from this village with whom we wanted to chat in pure Serbian - still okay?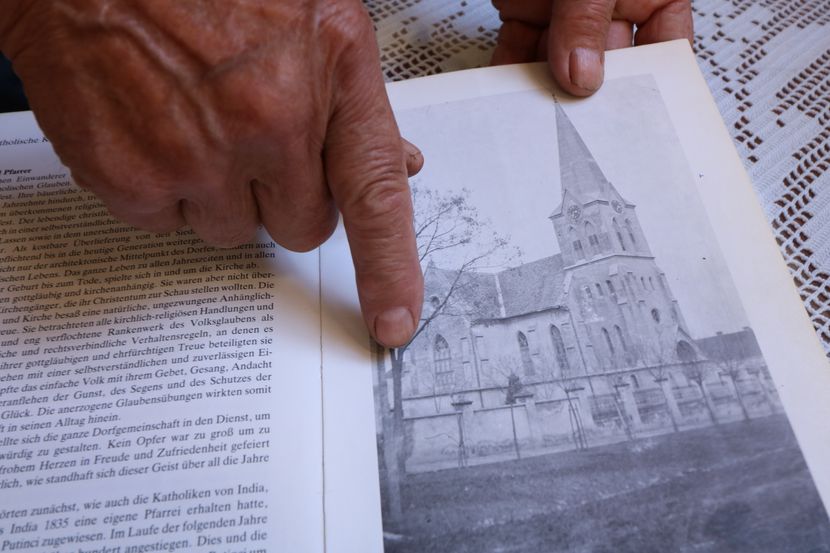 The German church has been left as a heritage of us all, as a beautiful monument of culture and history that we can still save, if we are wise enough and if we are still able to feel ashamed.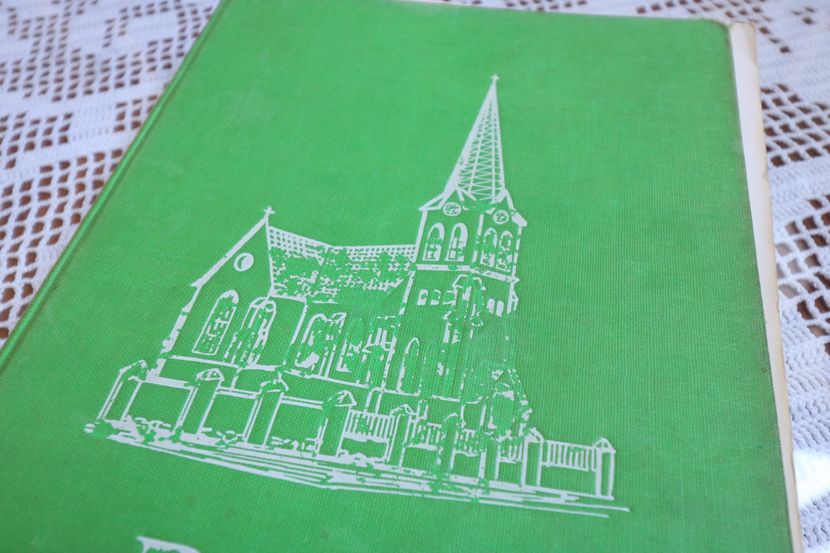 (M. Leskovac, M. Beljan)