Prague won't consider withdrawing Kosovo recognition: Officials didn't support Zeman's proposal
"At a meeting of top state officials about coordination of the Czech foreign policy, we agreed that the issue of recognition of Kosovo's independence is not on the agenda for now, said Foreign Minister Tomas Petricek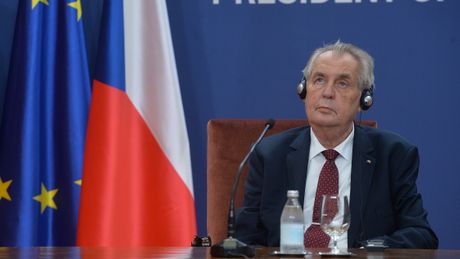 Foto: Tanjug
Czech officials have not supported President Milos Zeman's proposal for Prague to withdraw recognition of Kosovo's self-proclaimed independence, said Foreign Minister Tomas Petricek.
After a meeting of top state officials about coordination of the Czech foreign policy, he said they agreed that the issue of recognition of Kosovo's independence is not on the agenda for now. However, as Petricek said, officials acknowledged the circumstances of Kosovo's recognition in 2008 - when the government at the time made the decision, despite opposition from the House of Representatives - as  being problematic.
"We agreed that consideration of the issue of recognition is not inappropriate. The situation has not changed in any way, so the Czech Republic cannot change the position it has held over the last ten years," he added.
In a joint statement after the meeting, which was attended by President Zeman, relations between Serbia and the Czech Republic were assessed as friendly, reports Lidovky.cz
According to a statement on the Czech Foreign Ministry's website, participants in the meeting invited Belgrade and Pristina to improve mutual relations and remove barriers to trade within CEFTA. Czech officials also assessed that it would not be possible to complete integration of the entire Western Balkans region into the EU without solving the Kosovo issue.
(Telegraf.rs/Tanjug)