Remembering Red Star's only victory in England - and it gave rise to a multiple European champion
In England, Red Star have so far only managed to beat Liverpool, but that defeat forced the English club to change their footballing philosophy; the new one brought them four European champion titles in eight seasons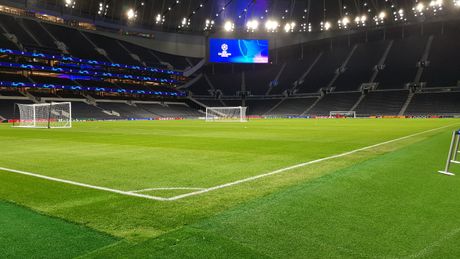 Photo: Mario Maric
Often, the draw would send Red Star (Crvena Zvezda) Belgrade to England during the glorious history of the most successful Serbian club - and this latest case is the third in as many seasons in a row!
After Arsenal and Liverpool, Red Star will play against Tottenham in th third round of its Champions League group - which will be the 11th time the Serbian club plays in England.
Nine of those times were a two-leg event, and only once it was a single match - when Red Star played against Manchester United in the European Super Cup.
Real se muči, igra loše, za vikend je izgubio od Majorke, a večeras (21.00) ide na vruć teren u Istanbul gde ga čeka Galatasaraj. I jedni i drugi iz prva dva kola imaju samo po bod - kvota na Real je 1,70, a na duplu šansu 1X 2,16. Pogledajte sve kvote kladionice MOZZART za Galatasaraj - Real Madrid
Four draws remain in memory - twice against Arsenal and one each against WBA and Leicester, while there has so far been only one triumph - back in 1973 against Liverpool, in the round of 16 of the European Champions Cup - the precursor to the Champions League.
There were also defeats: against Manchester United (twice), Wolverhampton, Liverpool, as well as against Tottenham in the 1972-73 season.
Tottenham were Red Star's rivals in the UEFA Cup, winning 2-0 at home, while the Serbian squad won 1-0 in the rematch. Even then, the London club was a favorite, as it is now. Currently, Tottenham are the European vice champions.
However, Liverpool were also a clear favorite against Red Star in 1973, especially since they managed to bring home a minimum 2-1 defeat from Belgrade. At the time, coach Miljan Miljanic's team was expected to be "the clay pigeons" - but a miracle happened, theh kind that Red Star supporters wish would happen again on Tuesday evening - at the time, Lazarevic and Jankovic silenced Anfield!
That miracle, it would turn out later, created a major football revolution. Liverpool became enthusiastic about Red Star's philosophy, especially the legendary manager Bill Shankly and his assistant Bob Paisley.
They both acknowledged that this match was the key to creating a powerful Liverpool that won two European champions titles in 1977 and 1978, and then in 1981 and 1984. Paisley only took three, while in 1984 it was "his" team that celebrated. He was the manager of Liverpool until the summer of 1983.
Paisley realized that island football would do no good to the team and shortly after the defeat to Red Star, Liverpool became the first English club to accept the continental game. Long balls became Liverpool's past.
"We realized it wasn't worth anything winning the ball and then ending up on our backside. A big European team showed us how to move effectively from defense to attack. We need to think two or three steps ahead," Paisley said at the time.
Today, the situation is different - today anything but Tottenham's victory (probably with two or three goals more) would be a surprise - however, it's definitely possible.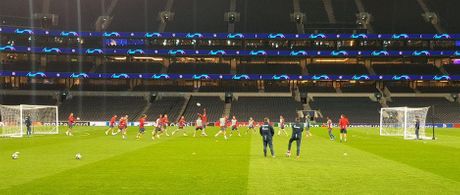 Red Star is capable of doing it - so let it be that way, let them once again wonder in England how come they got taught a free lesson at home, learning from the school of the red-and-whites.
After all, Red Star's legendary footballer Stanislav Karasi, who played against Tottenham in 1972, was clear ahead of this trip to London:
"As soon as I saw the group, I said we can beat Tottenham. Everybody was taken aback, 'how come' - but the English suit us, we are a nightmare to them that has been with them for many years."
(Telegraf's reporter from London - Mario Maric)