Slobodan, who buried his mother in the garage, won't be held responsible for covering up her death?
There are three possibilities that could still lead to him being prosecuted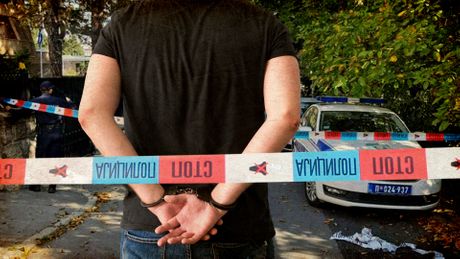 Slobodan P., a resident of Dedinje in Belgrade, who was questioned this morning after he buried his dead mother, 84-year-old Stevana P. in the garage, will not be held criminally responsible for covering up her death. Namely, lawyer Ivan Simic revealed in an interview with Telegraf.rs that the Criminal Code of the Republic of Serbia does not sanction concealment (failure to report) of the fact of death.
"That is not a criminal offense, but that's not to say that this man's actions don't contain elements of another crime," Simic told us.
This means that someone could hypothetically conceal another person's death for 20 years without being held responsible, because our law does not provide for such a possibility.
What we already know is that the man knew about his mother's death for nine days, that he was moving the body from the bed to the bathtub, until the stench of the decomposing corpse forced him to bury her in the garage; Simic cites three possibilities that could lead to Slobodan P. to be held criminally liable, none of which have to do with him lying about Stevana P.'s death.
Slobodan's wife thought that the old woman was in the hospital. It was she who reported him to the police, after finding him digging a hole in the garage.
"First of all, the reasons for such actions should be determined. That is, what was the motive not to bury a deceased person in the usual way. Did the deceased have any income and if so, whether a payment was made after the death based on her authorization, or something of the kind... In that case it could possibly be said that concealing the fact of death resulted in gains at the expense of the payer of the funds, which could point to the criminal offense of fraud under Article 208 of the Criminal Code," Simic said, revealing one possible scenario. "If there has been no material gain, such an act could also possibily contain elements of another crime, e.g., of Environmental Pollution under Article 260, perhaps even elements of the crime of Causing General Danger under Article 278 - but I can't say how solid any case based on these accusations would be," he stated.
Simic added that if found guilty under any of the three scenarios, a person can be sent to prison, but a judge makes that decision and there are a number of sanctions that precede imprisonment, while the circumstances are very important.
"If he hasn't been convicted before, that means he wouldn't have to go to straight to jail," Simic added.
Video: Investigation of the site where the son buried his mother
(B.P.)
Telegraf.rs zadržava sva prava nad sadržajem. Za preuzimanje sadržaja pogledajte uputstva na stranici Uslovi korišćenja.