Details of the Belgrade bakery shooting: Man shoots woman in forehead for allegedly leaving him
He then tried to kill himself. They were both transported to the Emergency Center with serious injuries
In a shooting that happened at 11:50 am in a bakery in Belgrade's neighborhood of Cukarica a man, 60-year-old A.H., and a woman, 37-year-old G.K. have been seriously injured. They were both transported to the Emergency Center with gunshot wounds to the head. G.K. is most likely a worker in the bakery, from the suburb of Baric, and a mother of four.
As Telegraf.rs has learned the doctors are fighting to save their lives. The woman was conscious when she was taken to the hospital, while A.H. was unconscious.
Jealousy is mentioned as a motive - that is, A. H. and G.K. were reportedly in a relationship that lasted a month or two, but the woman broke up with him a few days ago.
A.H. showed up at the bakery today and they soon started arguing, after which he took out a pistol and shot the woman, and then himself.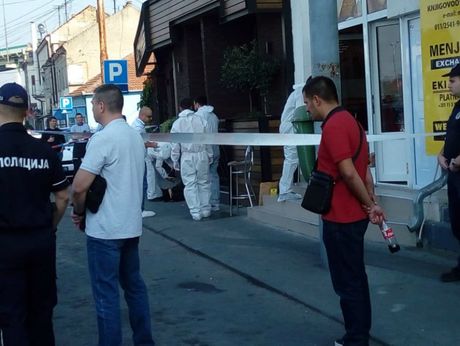 An eyewitness told our portal that neighbors were shouting, "gunfire, gunfire"!
"I heard a shot and ran into the bakery. I saw them lying on the floor, bloodied. The man was all covered in the blood and making wheezing noises. Some more people ran in, we turned them to the side. I saw that he had a gunshot wound to his forehead," an eyewitness told Telegraf.rs.
"She spoke a little, cried a little, I told her to calm down, that an ambulance would come," the eyewitness added.
He also confirmed for our portal that the breakup was the motive.
"He was still in love with her. She reported him to the police yesterday, but today he came to the bakery and started shooting," the eyewitness said.
As he said, there was nobody else inside the bakery at that moment, but soon an unknown young man walked in and cried over the man who had been shot. (B.P)