Slavica posts first photo after her abducted children returned to Belgrade. The smile says it all
Slavica Burmazovic is back together with her children after 4 years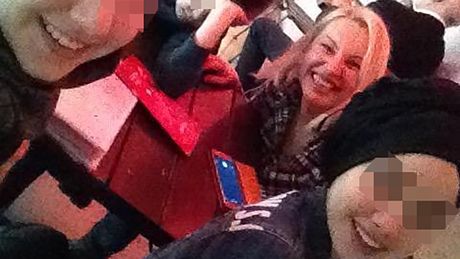 Foto: Facebook/Slavica Burmazovic
Two days ago, Slavica Burmazovic was able to hug her three children, who were abducted four years earlier. In the moments when she met them, she described herself as the "happiest mom in the world" and today for the first time, after years, she posted a photo with her two daughters and son on her Facebook account.
Burmazovic was photographed with a huge smile confirming immense happiness. The two two sisters, teenage girls Esma and Ajsa, are equally smiling and happy in the company of their mother Slavica and brother Tarik.
"I want you to always smile like that and be happy," one of the comments below the photo said.
"You made me cry, you wonderful woman! Your smiles speak more than any words," Slavic's friends wrote on Facebook.
Slavica last saw her children three years years ago - in 2015, they were taken away by her ex-husband, Turkish national Ejup Judzup, without her consent and permission. Although a court in Turkey three years ago ruled that the children should be returned to their mother, they were with their father until Tuesday.
Video: Slavica Burmazovic: I am the happiest mom in the world
(Telegraf.rs)