"Sex" and "drugs" in children's playrooms: An issue faced by more and more parents across Serbia
Age-appropriate songs for children used to be heard during children's birthday parties, but today this is no longer the case.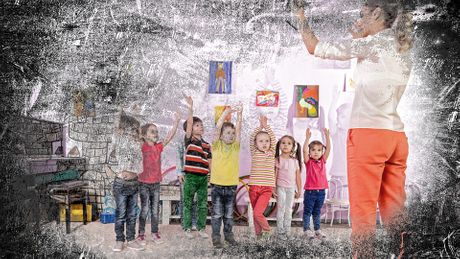 Foto ilustracija: Telegraf/Shutterstock
It's not uncommon for children's birthday parties in playrooms to be a place where you can hear modern hits from Balkan stars, that is, songs that mention drugs and alcohol.
Although children may not yet be aware of these concepts, it's the parents who are in a big dilemma - to prevent a child from going to such parties and thus keep them away from their friends, or let them attend, but be ready to hear them sing domestic hits over the next few days?
"You could say they're in a stalemate. It seems to me that this has become a general trend, while people who have other values ​​in life and who have different tastes are in the minority. It may be a matter of personal impressions, but I think it's because those personal trends dictate the social trend as well. Both are certainly cause-and-effect," says psychotherapist and school psychologist Jelena Dragicevic Berat, in an interview with Telegraf. While it may sound like an exaggeration to some, listening to this kind of music from a young age could definitely have something to do with the rise in peer violence in the future.
"Because you give your child permission to do so. Of course, this may not always be the case, but if this is your daily routine and you are constantly listening to this kind of music, and seeing it endorsed by authority figures, the parents, then you are given direct permission for such behavior as well."
Jelena, however, points out that this is not about the playrooms but about those who rent them and demand a certain kind of musi or their money. Therefore, parents who don't want their child to spend time in such an environment should not feel as if they are depriving it of companionship.
"A parent is someone who sets boundaries. You can take the risk of your child getting ostracized, but there are always those who will support that kind of choice and be with you in a group. It doesn't have to mean that the child will be ostracized and that no one will hang out with them. A child is a minor and the parent is the only person who bears responsibility but also has the right to form a track along which it will move," psychotherapist Jelena Dragicevic Berat concluded in her interview with Telegraf.
(T.T./Telegraf.rs)