Zoran Marjanovic's trial for the murder of his wife Jelena begins: He faces up to 40 years in prison
The defendant has been released from custody pending the end of the trial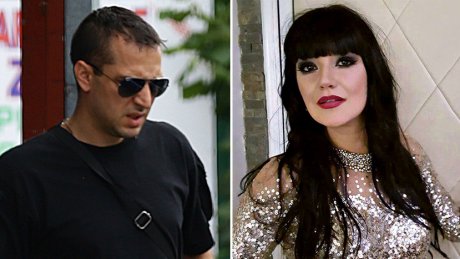 Foto: Telegraf, Facebook/Jelena Jeca Krsmanovic
The trial of Zoran Marjanovic, who has been charged with the brutal murder of his wife Jelena who died on April 2, 2016 in Borca, a suburb of Belgrade, begins today before the Higher Court in the renovated Palace of Justice.
At a preliminary hearing in September, Marjanovic made a brief plea to deny his guilt, and will present a detailed defense during the trial.
He has been denying killing his wife, who was a folk singer, since the beginning of this case. Marjanovic was released pending the end of the trial. He has been charged with the criminal offense of aggravated murder, that could land him in prison for up to 40 years.
The prosecution charges him with killing his wife Jelena in Borca on April 2, 2016, while their underage daughter, who came with them to the Crvenka embankment, was in the immediate vicinity of the crime scene.
Last summer, the court returned full custody of the child to Marjanovic, which was taken away from him after his wife died.
He was released on June 12, 2018 by the Appellate Court after spending ten months in custody. He was arrested on September 15, 2017, a year and a half after the murder.
He had also been detained before, but after being questioned by the police and taking a lie detector test, he was released due to lack of evidence.
Prior to his arrest, Marjanovic spoke about the murder on numerous occasions in the media, and participated in a television reality show.
The murder of Jelena Marjanovic is a crime case that has been receiving the most media coverage in Serbia for the past three and a half years now.
Video: Teodora Krsmanovic remembers her sister Jelena Marjanovic
(Telegraf.rs/Tanjug)