They can't say who will join EU, we continue with reforms: Vucic at Strategic Dialogue in Geneva
"When asked what our future will be, they were unable to answer," Vucic said in a statement to reporters
Foto: Tanjug/Predsednistvo Srbije
Serbia continues with reforms for the sake of its citizens and its future, Serbian President Aleksandar Vucic said today in Geneva, where he participated in the Strategic Dialogue on the Western Balkans organized by the World Economic Forum.
He stressed that he could not get a response from representatives of global centers of political power to the question about the future of our region.
"When asked what our future will be, they were unable to answer," Vucic said in a statement to reporters.
"We will continue with reforms for the sake of our citizens and for our future. We want to improve our economy. We want to continue accelerated growth. We will keep our growth at over 3.6 percent. They decreased it from 1.3 to 1.1 percent for the eurozone," said Vucic.
The Serbian president announced a new meeting with French President Emmanuel Macron in Paris on Monday, whom he says he will also ask who can join the EU.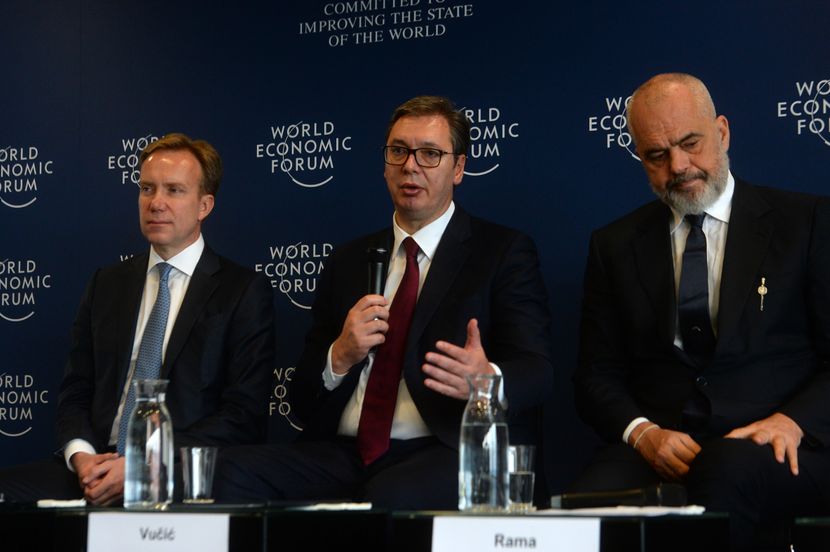 It is important, he says, for the EU to decide on the further European path of the Western Balkan countries.
"It was important to hear from different parts of Europe that some decision has to be made regarding our region. It's very important for me to meet with Macron on Monday or Tuesday," he said.
EU representatives, he said, could not give precise and clear answers regarding the future of our region.
"When they talk about reforms, and you ask what if we do it, they don't know how to answer. However, it'ss good that everyone has confirmed clear and unequivocal support to the European path of all our countries," he said.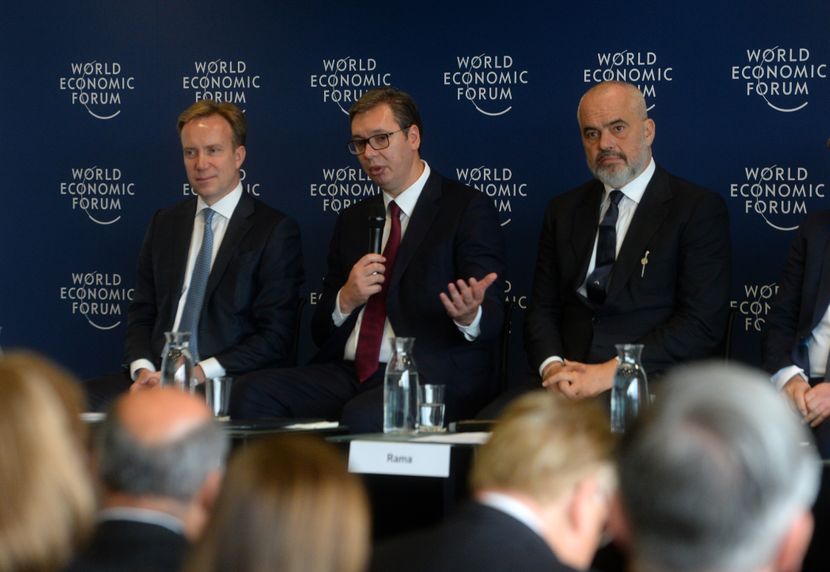 He stressed that Serbia will continue reforms for the sake of our citizens and our desire to be an EU member.
"I didn't hide it in front of anyone that we will cooperate with everyone and thus raise our economy," he said, adding that he had great conversations with the head of the EBRD, and that he expects us to become the seat for the 4th Industrial Revolution event of the World Economic Forum.
"I think we will have many good and important things to do for our citizens," he explained.
Vucic said a decision has to be made about who can quickly join the EU, who cannot, that is, whether access can be gained to structural funds if we close or open a chapter, and about belonging to the single economic market.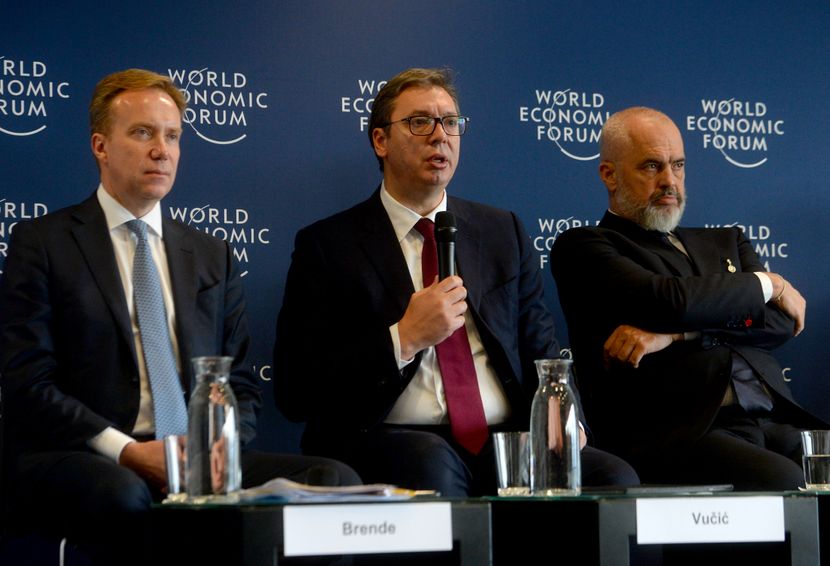 "There are many ideas and decisions must be made in the next seven months. We'll have to know by May. The very good news for us now is the certain appointment of Oliver Varhelyi as European commissioner for enlargement," he added.
He said that Hungarian Foreign Minister Peter Szijjarto was today once again absolutely on Serbia's side:
"Hungary is on our side even when it's not easy. He said in front of everyone that Serbia protects the rights of a large number of members of the Hungarian minority better than any EU country. Well done for that and we thank our friends," said Vucic.
(Telegraf.rs/Tanjug)