Mourinho's message to Serbs of Ub, via Telegraf: This is a special city, you are special people!
A football pitch in Ub, western Serbia, has been named after the legendary coach, and on that occasion he addressed the people of this town
Celebrated Portuguese coach Jose Mourinho has recorded a thank-you message to everyone in Ub, after a football pitch was named after him in this town, about which Telegraf was the first to report.
Via Telegraf, Mourinho - who is known as "the Special One" - addressed residents of Ub, saying it was a special place deserves a special football pitch, which will bear his name.
"Hi, I'm Jose. Ub is a special city with lots of special people, that deserve a special football pitch. And I'm really happy and proud to know how well things are going and that our 'Special One' pitch is almost ready for everyone in Ub to enjoy. Bye, speak soon," Mourinho said in his message via Telegraf.
Take a look at the new football pitch in Ub named afer Jose Mourinho: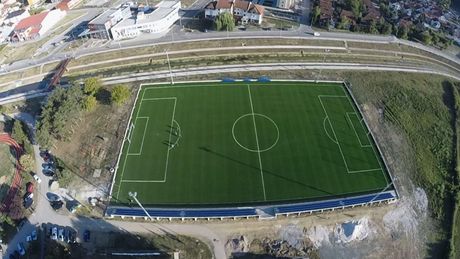 (Telegraf.rs)