Serbia and Bulgaria foster fraternal relations: Palma visits Kovachevtsi municipality
"I urge all municipalities in Bulgaria and Serbia to cooperate with each other as our countries cooperate and as Jagodina and Kovachevtsi cooperate," Palma said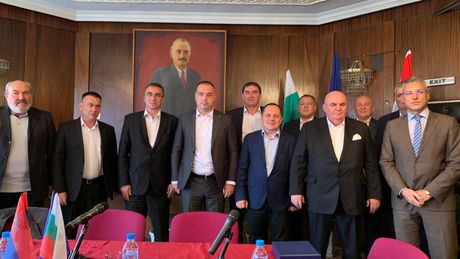 Foto: Ivica Marković
Dragan Markovic Palma, president of United Serbia, member of parliament and president of the Jagodina City Assembly, together with a delegation visited the municipality of Kovachevtsi in Bulgaria with which he has been developing intensive cooperation for many years.
Congratulating Mayor of Kovachevtsi Vasil Stanimirov on a convincing victory in recent local elections, Dragan Markovic Palma said that relations between Serbia and Bulgaria have never been better than today, and that we have not only neighborly, but also brotherly and friendly relations with Bulgaria - which cannot be said of relations with Croatia and Montenegro.
"People in Croatia and Serbia want to cooperate as do people in Serbia and Montenegro, but politicians in Croatia are sending out militant messages that in no way contribute to improving relations between the two countries," Palma said, and added:
"Because of such media hysteria, Serbian President Mr. Vucic had to cancel his participation in the Congress of the European People's Party which is being held in Zagreb. Politicians in Montenegro are also sending bad messages to Serbia, some are even saying that Serbian cars should be thrown into the sea. Meanwhile, at the opening of the highway from Nis to the Bulgarian border, Boyko Borisov said that the construction of this part of Corridor 10 demolished the Berlin Wall between Serbia and Bulgaria and that the construction of the TurkStream pipeline would further increase economic cooperation between our countries."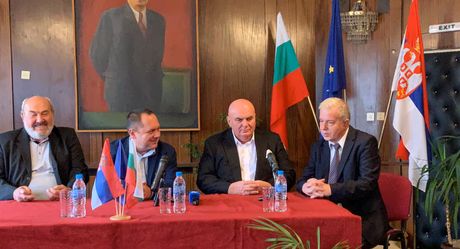 "I urge all municipalities in Bulgaria and Serbia to cooperate with each other as our countries cooperate and as Jagodina and Kovachevtsi cooperate. I congratulate my brother Vasil Stanimirov on his convincing victory, on the very high grade given to him by the people of the Kovachevtsi municipality. We don't interfere in elections in other countries but we look rejoice when our friends win," Markovic said on that occasion.
"I would like to welcome my brother Dragan Markovic Palma and his delegation. In the last few years that we have been cooperating with Dragan Markovic Palma and Jagodina we've been constantly developing our cooperation and I'm sure that in the coming period we will further strengthen both cultural and economic cooperation," said Vasil Stanimirov, mayor of Kovachevtsi.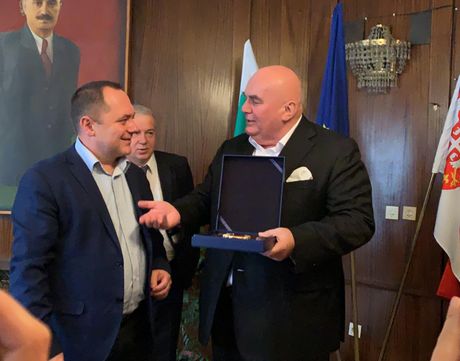 Member of Parliament from the Socialist Party of Bulgaria Valery Zhablyanov thanked Jagodina for cooperation with the municipality of Kovachevtsi and said that cooperation between local communities in our two countries is very important for closer ties between the two nations and cooperation between the two states.
The delegation visiting the municipality of Kovachevtsi also includes Nikola Radosavljevic, president of the SNS City Committee in Jagodina, Goran Milosavljevic, Head of the Pomoravlje District, Zivota Starcevic, spokesman for United Serbia, Marko Maljkovic, director of the Jagodina Student Center, Dr. Miodrag Jarkin, cardiologist, Dr. Vanja Mihajlov. surgeon, and Dr. Darko Miletic, director of the Jagodina Health Center.
(Telegraf.rs)