UEFA must punish England fans for racism, brutal anti-Serb insults in Pristina: Proof from stadium
The English have shown themselves to be big hypocrites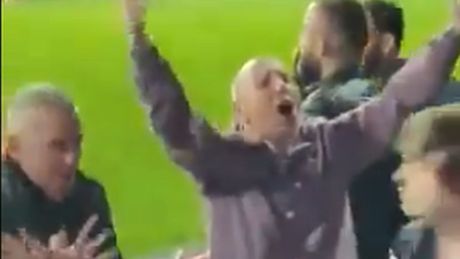 Printskrin: Twitter.com/@samstreetwrites
They are the first to cause a fuss and scandal at any racist act by opposing fans towards their players - but during a football match played against so-called Kosovo in Pristina, the English proved to be big hypocrites!
After a racist scandal caused in Bulgria by local supporters targeting England players, the English went after the whole of Eastern Europe, and then made provocations ahead of the matches played by Red Star and Partizan against English clubs in the Champions League and in the Europa League, that went without the slightest incident.
This time, the English proved who and what they are!
Namely, during the match at the Fadil Vokri Stadium in Pristina, English fans together with fans of so-called Kosovo chanted insults aimed at the Serbs.
They did this before the game in the bars and in the stadium itself. Now a clip from the stadium has emerged, showing England fans chanting, "Serbians are bastards, everywhere they go."
On video, in the stadium.

I assume UEFA will make England play their first game of Euro 2020 at Wembley behind closed doors for this, or is it only racist behaviour when Eastern European fans do it?pic.twitter.com/qgFtciabhc

— Sam Street (@samstreetwrites) November 17, 2019
They accompanied this by making a hand gesture to show "the eagle" like Shaqiri and Dzhaka did after scoring for Switzerland against Serbia during the World Cup in Russia.
On several occasions in the past, UEFA punished Serbia and Red Star fans for chants against Albanians.
Serbia was punished by playing in front of an empty stadium (only children under 14 were allowed in) during the EURO 2020 qualifier against Luxembourg - precisely because Serbian fans had sung a song against Albanians.
The Czechs are also investigated because their fans chanted against Albanians in a qualifier that so-called Kosovo played against the Czech Republic in Plzen.
UEFA is known to have zero tolerance when it comes to racist chants.
We can only hope that UEFA willa remain consistent, and will now punish the English and so-called Kosovo for racist insults made at the expense of the Serbs.
Video: This is how Serbian fans reacted to the sounding of the anthem of Ukraine
(Telegraf.rs)