Lawyer: Jelicic was lying in pool of blood while I was fined; similar things happen in Hague, too
He announced an appeal would be filed with the High Judicial Council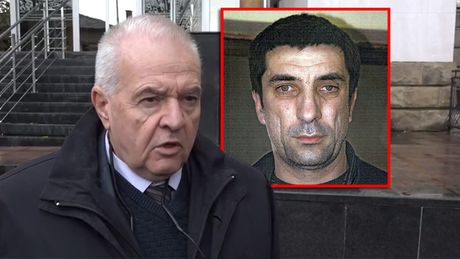 Foto: Telegraf.rs, RTS
During the trial of the Valjevo Group before the Special Court in Belgrade today, defendant Zoran Jelicic made cuts to his own throat and arm in front of everyone in the courtroom. Telegraf.rs has learned that he asked to speak, reached the stand and then cut himself with a sharp object before the judge.
His lawyer Dragoljub Djordjevic has confirmed that Jelicic injured himself using a small sharp object.
"I don't know what kind, we'll get the record from the investigation. The injuries are on the neck and in the chest area," he revealed in a statement for the press, noting that the injuries are not life-threatening.
He thinks that court security reacted in a timely manner.
"They jumped up, knocked him down, took away his weapon," Djordjevic said, pointing out that security officers were the only ones acting appropriately today.
He made numerous accusations at the expense of the court, saying that they prevented the right of the defendant to a defense, having reduced the role of the defense counsel to a mere extra. He also stated that he would lodge serious complaints with the High Judicial Council regarding the court's work.
The lawyer said that he was fined 150,000 dinars when the judge interpreted his gesture of astonishment as an applause directed at her.
"Do you really think you deserve applause for this? This is not worthy of applause," he conveyed the details of the misunderstanding. "I did not applaud, I was confused and said, 'Oh my God'. And she told me to approach, the hearing had been interrupted because the man was lying in a pool of blood."
When Telegraf asked about security at the entrance to the court, given that Jelicic had succeeded in bringing in a weapon that he then used to inflict injuries on himself, Djordjevic said similar things have happened in bigger courts, recalling the case of Praljak's suicide in The Hague.
"Similar things happened in much more serious institutions, such as the International Tribunal in The Hague, when the Croatian general committed suicide by drinking poison," he said.
As Telegraf.rs has learned, Jelicic was transported to the Military Medical Academy (VMA).
(Telegraf.rs)