Who is Zoran Jelicic who slit his own throat in courtroom: Crime group member arrested for murder
Jelicic was arrested in 2009 on suspicion of killing Zeljko Djedovic in the town of Valjevo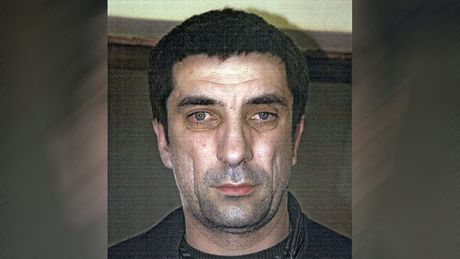 Foto: RTS
Zoran Jelicic, 51, of Padinska Skela, who slit his own throat during his trial today, was arrested in 2009 on suspicion of killing Zeljko Djedovic in Valjevo.
Milan Lazarevic, aka Laza Bombas ("Laza the Bomber"), led a nine-member criminal group linked to the murder.
The police arrested Zoran Jelicic from Padinska Skela that year on suspicion that he killed Zeljko Djedovic in Valjevo. At that time, 9 members of a criminal group directly linked to the murder were arrested. Five suspects were questioned in the Valjevo District Court.
The Interior Ministry (MUP) announced at the time the arrest of entrepreneur Milan Lazarevic (49), Milan Milinkovic (54), Nebojsa Goloskovic (39) and Aleksandar Pavlovic (49) from Valjevo, as well as Zoran Jelicic (51) from Belgrade.
According to the police, the leader of the group was Milan Lazarevic, aka Laza Bombas, who previously spent seven years in prison for various crimes.
"The direct perpetrator of this crime is Zoran Jelicic. He was brought to the scene in a Golf car by Milan Lazarevic," then Police Director Milorad Veljovic confirmed at the time.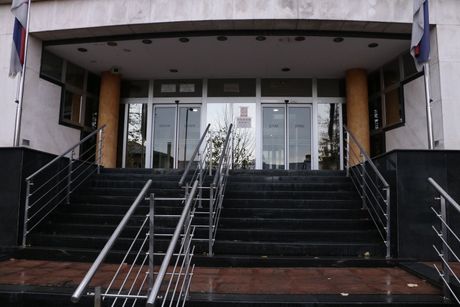 Earlier today, during the trial of the Valjevo Group before the Special Court in Belgrade, defendant Zoran Jelicic slit his throat in front of everyone in the courtroom.
Telegraf.rs has learned that Jelicic asked to speak, came up to the stand and then slit his own throat and cut his arm with a sharp object, right before the judge.
He was taken to the Military Medical Academy and his wounds are not life-threatening, Telegraf has confirmed.
Before injuring himself Jelicic reportedly said, "Now I'm going to kill myself in front of everyone."
Jelicic was a member of the so-called Valjevo Clan which began criminal operations in the Valjevo area in 2006.
Milan Lazarevic organized the crime group that was carrying out large scale robberies for three years, but only "fell" after the murder of Zeljko Djedovic (30) in the night of April 3-4, 2009.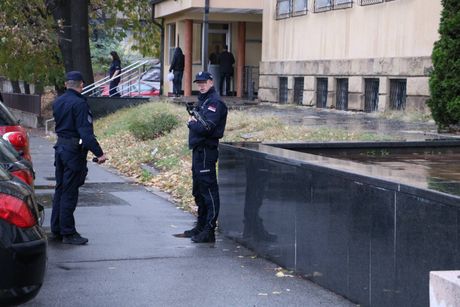 What shook the public at the time was that one of the accomplices in the killing was Milan Miljanovic, a member of the Belgrade police. Namely, he loaned his official uniform to the leader of the Valjevo criminal group, Milan Lazarevic, whom he was acquainted with.
It was in that uniform that Zoran Jelicic killed Zeljko Djedovic in the center of Valjevo. Lazarevic, the clan leader, had been at odds with Djedovic since 2006.
In 2009, Jelicic admitted that he killed Zeljko Djedovic. Jelicic at the time told an investigating judge that he approached Djedovic wearing the uniform, which he had borrowed from police officer Milan Milijanovic, 25, and fired four shots at him.
In 2013, Jelicic was sentenced to one year in prison for causing grievous bodily harm to Spasoje Radovic, a Valjevo lawyer.
(Telegraf.rs/RTS)