The monthly wage averages 53,698 dinars, up ten percent year-on-year
Salaries have increased by ten percent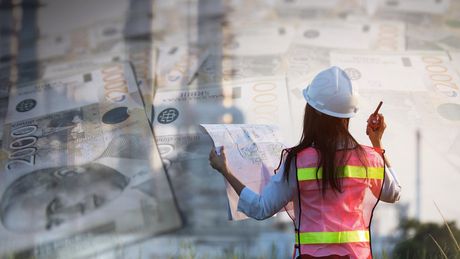 Foto: Shutterstock, A. Nalbantjan
The average net wage in Serbia in September 2019 amounted to 53,698 dinars (equal to 456 euros) - up 12.1 percent nominally, and 10.9 percent in real terms compared to the same month last year.
In September, the average gross wage amounted to RSD 74,160, which is 11.9 percent more in nominal terms, and 10.7 percent in real terms than it was in September 2018, the Statistical Office has announced.
The median net wage for September was 41,547 dinars, which means that 50 percent of employees earned wages up to the stated amount.
In January-September 2019, compared to the same period last year, there was a nominal increase of 10 percent in the average gross wage, 7.8 percent in real terms - while the net wage increased by 10.1 percent in nominal terms and 7.9 percent in real terms.
Video: 4-day work week - advantages and disadvantages
(Telegraf Biznis/Tanjug)