"She invites conflict and denies compromise": Serb List strongly condemns Edita Tahiri's statement
As if there wasn't enough conflict, killing and suffering in the past decades, the Serb List said in a statement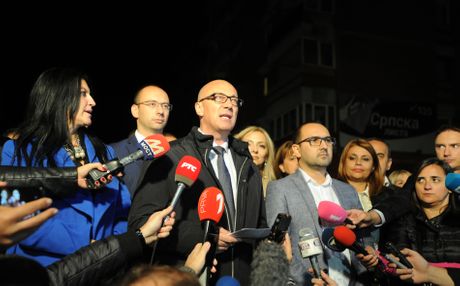 Commenting on a statement made by former head of Pristina's negotiating team Edita Tahiri that unless there is recognition of Kosovo, a war will break out between Albanians and Serbs, the Serb List said today that saber-rattling and calling for a conflict is the most dangerous option, and that all political representatives in Pristina should react to it, but also international representatives, in particular KFOR, EULEX, the European Union and UNMIK.
"As if there wasn't enough conflict, killing and suffering in the past decades, Edita Tahiri, who, paradoxically, spoke at a gathering on women's participation in peace processes, called for conflicts, denying the possibility of finding a compromise, sustainable and peaceful solution to the problem in Kosovo and Metohija," the Serb List said in a press release sent to the media.
The Serb List expects that such a statement will meet with the broadest possible condemnation from everyone, but also that the prosecution in Pristina will initiate proceedings against Edita Tahiri because as her statement "most directly disturbed citizens and incites hatred between different communities in Kosovo and Metohija."
(Telegraf.rs/Tanjug)
Telegraf.rs zadržava sva prava nad sadržajem. Za preuzimanje sadržaja pogledajte uputstva na stranici Uslovi korišćenja.