Kurti vs. Thaci and Veseli: He testified against them and is seeking an indictment
The hearing lasted two hours, with Kurti asking the prosecution to turn the criminal complaint against Thaci and Veseli into an indictment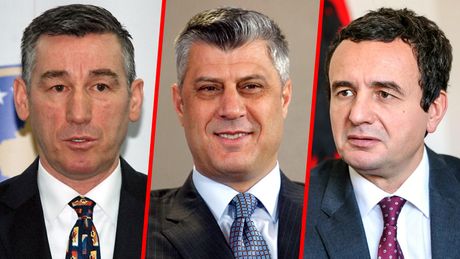 Self-Determination Movement leader Albin Kurti and his party colleague Glauk Konjufca were interviewed yesterday at the Basic Prosecution in Pristina regarding a criminal complaint for defamation filed against the president of the temporary Pristina institutions, Hashim Thaci and the leader of the Democratic Party of Kosovo, Kadri Veseli.
The hearing lasted two hours, with Kurti asking the prosecution to turn the criminal complaint against Thaci and Veseli into an indictment.
Top Channel reports that Kurti is optimistic that Thaci and Veseli will be punished.
The leader of Self-Determination also said that turning the criminal complaint into an indictment would allow a fair trial about Thaci and Veseli's false allegations made under oath.
"I believe this process will end with a conviction of these two suspects," Kurti said.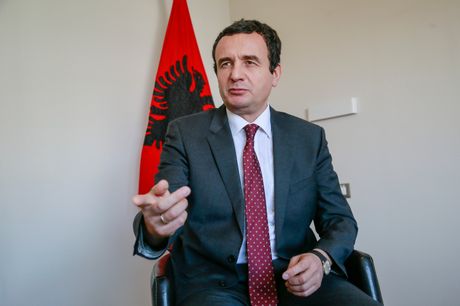 Kurti and Konjufca filed the criminal complaint against Thaci and Veseli on April 25 for falsely testifying under oath when they said that Self-Determination was a wing of the People's Eye terrorist organization.
Thaci and Veseli also accused Kurti and Konjufca of being spokesmen for the so-called KLA in 1999.
Kurti said he also filed a claim for damages.
After the hearing, Konjufca said that Thaci and Veseli testified falsely because they wanted to eliminate Self-Determination from the political scene ahead of early parliamentary elections.
"The good news is that the prosecution is activated, that years cannot pass in Kosovo when it comes to senior state leaders who in their statements show that they perceive themselves as directors of judicial institutions," said Konjufca.
Veseli called this case was an improvisation on the part of Self-Determination because of its inability to establish Pristina institutions.
He added that the People's Eye organization is genuine and that everyone should bear responsibility for the actions taken by its members, adding that they would go all the way in this case.
(Telegraf.rs/Tanjug)
Pošaljite nam Vaše snimke, fotografije i priče na broj telefona +381 64 8939257 (WhatsApp / Viber / Telegram).