Customs seize unusual package smuggled across Horgos crossing: 39 pieces of ores and minerals
Experts will tests the package containing ores and minerals to determine what the case is about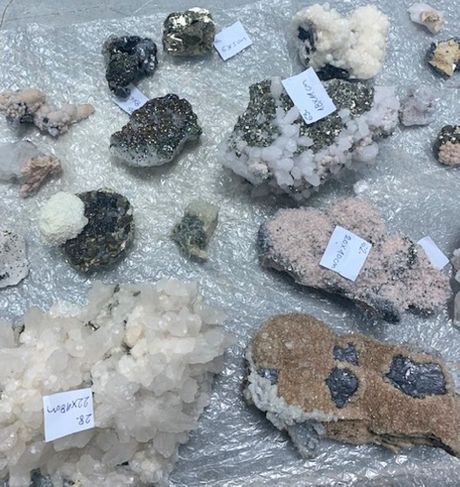 Serbian Customs officers in cooperation with the police on December 19 prevented an attempt to smuggle almost 25 kilograms of various ores and minerals across the exit side of the Horgos border crossing.
The violation was discovered two hours after midnight, when a bus traveling from the Autonomous Province of Kosovo and Metohija to Germany arrived to the customs checkpoint. When the drivers of the bus were asked if they had anything to declare, they replied that they did not carry anything with them.
Customs officers, however, decided to inspect the bus thoroughly, using a service dog. Shortly afterwards, a bag was discovered in a space in front of the right wheel, which one of the drivers, a 59-year-old Serbian citizen from Urosevac (in Kosovo), said was a shipment containing a stone.
Upon opening the bag, Customs officers found 39 pieces of various irregularly shaped ores and minerals weighing a total of 24.6 kilograms, suspected to be of natural origin.
Experts will tests the package containing ores and minerals to determine what the case is about, after which value of the items can be estimated. On-duty Customs officers called in a radiologist who arrived at the scene and determined that there was no radioactivity and that these were natural materials.
Video: He is lively dog in uniform, sniffing at everything - and as soon as he finds drugs he gets a reward
(Telegraf.rs)
Telegraf.rs zadržava sva prava nad sadržajem. Za preuzimanje sadržaja pogledajte uputstva na stranici Uslovi korišćenja.