KRIK editor turned back from Abu Dhabi on Russia's order?
Stevan Dojcinovic was blacklisted by Russia four years ago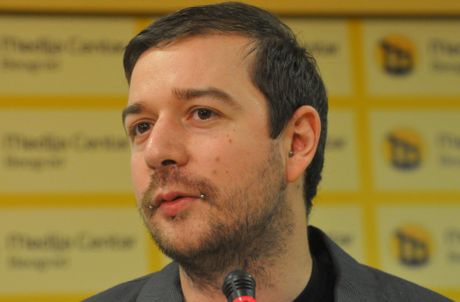 Investigative portal KRIK's editor-in-chief Stevan Dojcinovic was recently not allowed to enter the United Arab Emirates on Russia's order, as he has been blacklisted four years ago when he was banned from entering that county as a person advocating policies against Russia's interests.
"Moscow back then sent out dispatches to various countries to turn Dojcinovic back the moment he sets foot in the territory of one of them," sources from diplomatic circles said, Srpski Telegraf reports.
Dojcinovic said earlier that he had been told at the Abu Dhabi airport that he was on a black list, however, not at the request of the Emirates, but of some other government.
Dojcinovic was declared a persona non grata in Russia in 2015 when he, at the time a CINS journalist, got sent back immediately after landing at the Sheremetyevo airport.
As stated, at the time Russian embassies were given a list of European citizens banned from entering Russia, containing the names of those pursuing policies aimed at worsening relations between Russia and the EU or suspected of involvement in corruption.
(Telegraf.rs/Srpski Telegraf)
Pošaljite nam Vaše snimke, fotografije i priče na broj telefona +381 64 8939257 (WhatsApp / Viber / Telegram).