Tourist boom? Indians delighted with Serbia's beauty want to make movies, organize weddings here...
It seems that after the Chinese, Indians will be among our most numerous visitors, coming from the farthest places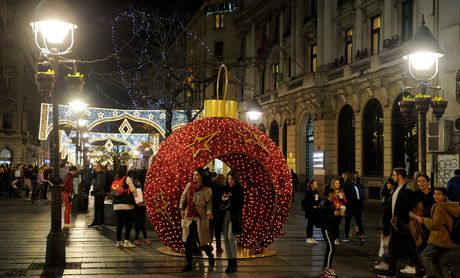 In the period from January to October 2019, a total of 3,167,059 tourists stayed in Serbia, 6 percent more than in the same period in 2018. 1,588,895 of these were domestic and 1,578,164 foreign visitors, the Tourism Organization of Serbia (TOS) has told Telegraf.
Most overnight stays were realized by tourists from Bosnia and Herzegovina, followed by those from China, Montenegro, Turkey, Russia, etc.
Foreign tourists mostly stayed in Belgrade, followed by Novi Sad, Zlatibor, Vrnjacka Banja, Kopaonik. Domestic tourists, however, mostly stayed in Vrnjacka Banja, Zlatibor, Sokobanja, Kopanik and Belgrade.
A large number of Chinese tourists have put Serbia on the tourist map in the last two years, and it's interesting that we can expect some new exotic countries in the coming year.
Namely, for the first time, the Tourism Organization of Serbia organized the Roadshow - that is, presenting Serbia's tourism offer accompanied by business workshops targeting representatives of the Indian tourism industry in two cities - Mumbai and New Delhi.
"Interest was extremely high - about 120 travel organizers and travel agents came to the conversations with already prepared inquiries and proposals for cooperation. In addition to classic tourism and congress tourism, Indians are also interested in organizing incentive trips for employees of large companies, as well as organizing weddings in our country and shooting Bollywood films. Considering that the interest of Indians in these two events exceeded our expectations, we believe that there will be more in the coming period," TOS sources tell Telegraf.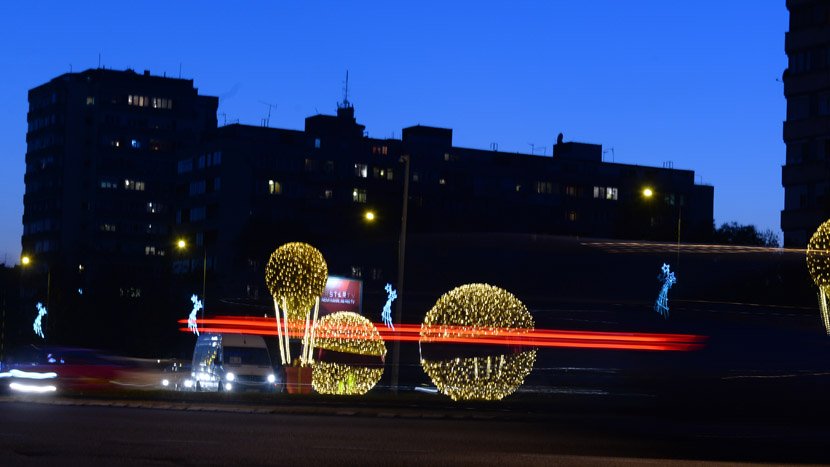 In addition to the Serbian market, TOS plans to focus its activities on the countries of the former Yugoslavia (Slovenia, Croatia, Bosnia and Herzegovina, Montenegro and Macedonia), regional countries (Turkey, Bulgaria, Romania, Greece and Hungary), Russia, Western Europe - Germany, Austria, Switzerland, France, the United Kingdom, Italy, Spain, Scandinavia (Sweden), Belgium and the Netherlands, Israel, the United Arab Emirates, the United States, India, China and Japan.
Within these markets, particular priority will be given to China, Russia, Germany, France, Turkey and countries in the region.
"The European Tourism Commission has approved a project where we are participating together with Montenegro, worth 340,000 euros, aimed at more intensive digital promotion next year in distant markets like China, America and Canada. We are also returning to the Madrid fair, as the national airline has established direct flights to that city."
The New Year holiday is also ahead, during which Serbia is becoming an increasingly attractive tourist destination for more and more visitors from abroad, who realize more and more overnight stays.
"Other than in the summer and fall months, a large number of foreign guests are opting for Serbia as a tourist destination for the winter holidays, especially when it comes to celebrating the New Year. The New Year celebration in Serbia primarily attracts guests from the region - Slovenia, Croatia, Bulgaria, Romania, Bosnia and Herzegovina... However, there is an increasing number of tourists coming from Germany, Russia, Turkey, Greece and China. A large number of Bulgarian guests traditionally visit tourist centers in southern Serbia, as well as the city break destination Nis. Serbian mountains and winter centers attract a large number of guests who associate the New Year celebration with active holidays - walking, skiing, etc. Spas are visited by a large number of domestic guests, however, Vrnjacka Banja and Sokobanja are seeing a big increase in foreign guests."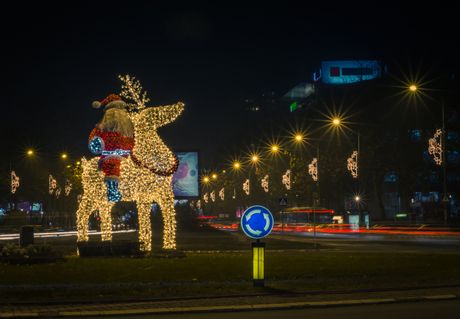 It seems to us that we don't have enough visitors from Russia. Is that true?
"The number of Russian tourists in Serbia is increasing year by year, which indicates that Serbia is very much so on the tourism map when it comes to the Russians. In the first ten months of this year, 49,602 Russians visited Serbia, 26 percent more than in the same period last year. For example, in 2015, 41,623 Russians visited Serbia, and in 2012 that number was 31,628."
"Russian citizens don't need visas to enter Serbia, and what they recognize as the reason for coming to Serbia more is the ratio between the quality of the offer and the price. Also, they feel our hospitality and that they are welcome in Serbia," TOS representatives concluded, adding that they have been present in the Russian market since the organization was establishment, and that this presence is increasing every year.
"We are currently participating in three fairs in that country. We organize numerous promotions and workshops for tour operators and journalists in several cities in Russia and many study trips. All this has yielded results and the number of Russian tourists is constantly growing," is the conclusion of TOS.
(Tara Tomovic/Telegraf.rs)
Pošaljite nam Vaše snimke, fotografije i priče na broj telefona +381 64 8939257 (WhatsApp / Viber / Telegram).