Watch Stankovic react to a question about Mario Balotelli, and goalkeeper Borjan's departure
The popular Deki was surprised by the question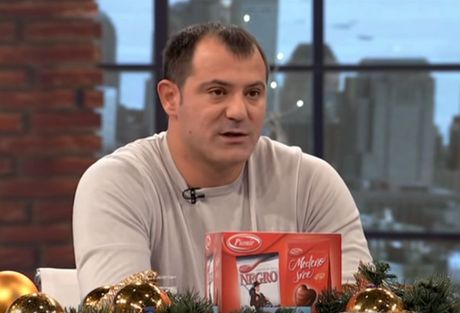 The new coach of Red Star, Dejan Stankovic, has announced the first reinforcement that he is bringing to his staff - it's fitness coach Federico Panonchini - and he also denied that Mario Balotelli would join the Serbian football club.
Stankovic appeared on Pink Television's morning program, and some of the questions had to do with the popular Super Mario, but also about the possible departure of goalkeepr Milan Borjan from Red Star.
"As for Balotelli, he will remain in Brescia. And, as far as the staff part is concerned, fitness coach Federico Panonchini will arrive here for negotiations at noon," Stankovic pointed out and remained mysterious when asked about reinforcements.
At the 6th minute of the video, see what Stankovic said about Balotelli's arrival, and watch his reaction and answer to the question about Borjan at 7:30 minutes.
(Telegraf.rs)
Pošaljite nam Vaše snimke, fotografije i priče na broj telefona +381 64 8939257 (WhatsApp / Viber / Telegram).