So-called Kosovo's Assembly meets: No agreement among parties, here's why this could take months
Leader of the Democratic League of Kosovo (LDK) Isa Mustafa announced last night that as far as he and his party are concerned, negotiations with the Self-Determination Movement did not fail - as the movement's leader Albin Kurti stated
The constituting session of the Assembly Kosovo started at 3 pm as verbal clashes continue between parties that could form a majority in the assembly, and thus the Kosovo government.
Leader of the Democratic League of Kosovo (LDK) Isa Mustafa announced last night that as far as he and his party are concerned, negotiations with the Self-Determination Movement did not fail - as the movement's leader Albin Kurti stated.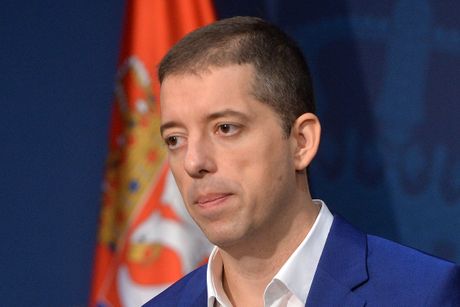 On the other hand, Director of the Office for Kosovo and Metohija Marko Djuric was unwilling to predict the outcome of the government formation process in Pristina, but added it would not surprise him if Albanian parties decided to go to new elections because of their inability to divide up the political loot.
Absence of a coalition agreement means government formation could take months?
Due to the lack of a coalition agreement between the Self-Determination Movement and the Democratic League of Kosovo, the constituting session of the Assembly of Kosovo may last for months, because the Constitution, laws and rules of procedure of the Assembly don't set a deadline by which the session must be completed. The session is opened and presided over until the new president of the Assembly is elected by the oldest and the youngest member of the 7th Assembly of Kosovo.
At the beginning of the session, a temporary committee is formed to determine the attendance of deputies and propose verification of mandates. Oath is then taken by deputies. The next item on the agenda is to elect the president and five vice-presidents of the Assembly of Kosovo.
However, due to the failure to reach consensus on a coalition agreement by the time the session started, it is not expected that the PS, which according to the Constitution nominates a candidate for president of the Assembly of Kosovo, will do that.
The chairman of the constitutive session may afterwards announce a break, which, depending on the course of the events, can take several minutes, hours, days or months, since no act specifies how long the constitutive session can last.
The president of Kosovo cannot even nominate a candidate for prime minister before the session ends.
If the Assembly is not constituted - that effectively means the beginning of an institutional crisis.
(Telegraf.rs/Beta)
Pošaljite nam Vaše snimke, fotografije i priče na broj telefona +381 64 8939257 (WhatsApp / Viber / Telegram).