Telegraf with Matic in Manchester: Bane, captain's band, "clash" with Miha, hanging out with Zlatan
An interview with one of the best Serbian football players, who spoke about why he didn't want to wear a Poppy, whether he sees himself in Red Star towards the end of his career, why he has such a good relationship with Mourinho, the match against Albania...
It was Friday, December 13! For some it might be a bad luck day, considering that this day and date mixed together bring out superstition in people! Definitely not for me - for me this Friday, at the end of 2019, was the first step towards realizing a long-time dream - to watch Manchester United live at Old Trafford!
The afternoon rain and fog efinitely made me aware that I arrived in the hometown of the club I have been supporting for over 24 years now. That's exactly what I was explaining to the taxi driver as we were rushing to the hotel from the airport, after he wondered why I, coming from Serbia, chose precisely Manchester as my destination.
And when I said I was here to watch United play against Everton, he just laughed and said he was a big Manchester City fan. By the way, he also mentioned that he drove Aleksandar Kolarov twice while the Serbian still played for City. All we can do is believe him.
Although he is a City fan, he did not fail to praise Nemanja Vidic and all that he did in United's jersey. As well as Nemanja Matic, who he said was "one heck of a midfielder." It's precisely thanks to Matic that I was in Manchester, and that I watched the United match live two days after my arrival.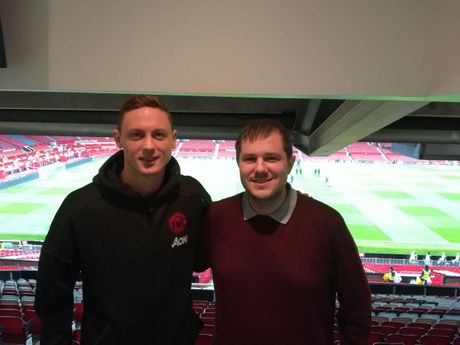 For them, this was probably only one in a series of matches, for me it was somehow "another dimension." From going to Old Trafdord in a double decker bus, the atmosphere that awaited me, to the crowded club store where people were racing to buy more jerseys, scarves and other accessories, until reaching the meeting place with Nemanja - where players enter locker rooms.
I witnessed the fan hysteria in front of that entrance, where supporters simply won't let the players pass without stopping them, taking pictures and autographs. It was with that hysterical exclamation that they greeted Matic, who, fortunately for me, didn't play against Everton. I say fortunately, because I (un) expectedly got the right host.
The host who didn't make any problems when I asked him a while earlier if we could do an interview, or rather a commentary on Matic's career.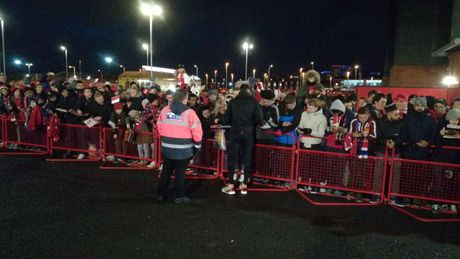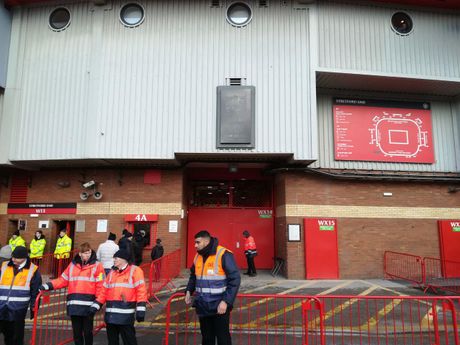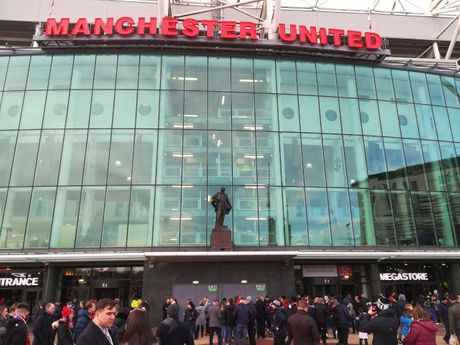 During the interview, after the match against Everton (1-1), we touched on his beginnings in football, his time spent in Red Star and Partizan, the real truth about why he didn't play in the national team when Sinisa Mihajlovic was head coach, his relationship with Jose Mourinho, hanging out with Zlatan Ibrahimovic and them watching the eternal (Belgrade) derby together, pies, ajvar, hunting in Macedonia...
We also talked about the poppy flower that he did not want to wear, about the match with Albania, while the captain's band of Branislav Ivanovic also came up - and he revealed why he left the pitch five minutes before half-time during the match against Georgia. He also spoke again about a possible end to his career in a Red Star jersey.
But before he spoke about all this for Telegraf, Matic had to go through the gauntlet of fans shouting his name once again after the match. It lasted longer than predicted, and in the end it seemed that he gave proper attention to almost every one of them.
It was my turn, them, and I was interested in everything! Especially those beginnings, that first love of football.
Red Star, Partizan, going to Slovakia for which he almost ended up playing, learning Chelsea wanted him before the operation
- I was five years old, my father played football somewhat seriously for Macva in the Second League of the old Yugoslavia, and so started with him. And in the village we had no other option, there was one ball and about 50 of us. Otherwise we are a footballing family, my father and uncles were involved in football," Matic began his story:
- From the village, I went to Obrenovac with the famous coach Miodrag Arsovic Arsa. Anyone who knows these younger categories knows what kind of coach this is. He saw me at a game I played for the village, he invited me to Obrenovac 1905 (football club) and I went there. That generation of '88, we were also the champions of Yugoslavia. I then went to Red Star and spent four years there.
- I was 16 when they let me know in Red Star that I should not be there. I took the papers and went to Partizan who called me even before Red Star. Since I was going to school in Belgrade, I had to find a club there. I was with Partizan for a year and a half, after that I returned to Ub and played for Jednistvo's youth squad. Something small, and for the first team that played the second league.
Matic admitted that it wasn't all the same to him that he didn't succeed in Red Star and Partizan.
"It was hard for a teenager to spend so many years in Red Star, after that in Partizan, only to go back to where you started. Sure it was difficult for me, but when I turned 17, almost 18, I went to trials in Kolubara Lazarevac. That was the third league. They kept me there, I started playing a little bit. After those six months in the third league, where I played well and where we even topped the standings, managers who followed those leagues started paying attention to me.
Enough so, to get the opportunity to go to Slovakia, to Kosice, for which he played for two and a half years.
- Miodrag Ciga Rakcevic, an old Belgrade cool guy, saw me in one game and asked if I wanted to go to Slovakia for a trial in Kosice. Given that I played in the third league of course I accepted. The trial lasted 10 days and I liked the coach Jan Kozak who was one of the best players of Czechoslovakia and I think he was also the head coach of Slovakia for five years. They also played in the European Championship. Kozak asked me to stay, I signed a four-year contract and that's how it all started.
- I was nervous, I admit. There was no dilemma. I wanted to go, though I didn't know exactly where I was going. I was told Kosice, but I had never even heard of them before. There was no internet then to check. I knew where Slovakia was and that (the club was in) the First League, but nothing more than that. I remember finding the league and standings using teletext then, I saw that they were third or fourth and that was enough for me.
Although it was a long time ago, Matic did not forget his first major career step.
- Their league was good, they are quite organized. They don't pay much, they don't invest some big money, but every club is well organized. It's quite professional, the league is interesting. They are not great football connoisseurs, but they are great workers. Let's say they are of the German school. I enjoyed it. I worked a lot on myself, and they made me work, too. I was 18 years old, I had not yet developed enough and it meant a lot to work on the physical fitness aspect with them. They are famous for that - they take you to a mountain for 10 days, and then, physical only.
- Coach Kozak helped me a lot, he gave me a chance from the start. I came from the third league and immediately got into the starting lineup. In the first six months I adapted well, playing almost all the games. Mostly I would start and get subbed 20 minutes before the end of the game, because I wasn't fit enough. But after those other preparations, he let me know that I was the one who should lead the game. False modesty aside, I was considered the best player in the league for those two, two and a half years. At that time, though, I was playing somewhat more offensively I had more freedom of movement. I went where the ball went. The league was like that, I was technically ahead of most other players. As I later developed and changed coaches, they judged me to be better as a defensive midfielder. Which in the end was not a mistake. I remember Slovakia for good and pleasant things, I follow Kosice to this day.
Matic went from Kosice straight to Chelsea, that was his first time around at Stamford Bridge. However, it's interesting how the now United midfielder ended up there - not long ago after an injury that kept him away from the pitch for months.
It was preceded by a story a year earlier about Matic playing for Slovakia and how he ended up in Serbia's jersey. - After a year and a half I received the Slovak passport and the Slovaks wanted me to play for their national team. I accepted, because nobody in Serbia even knew of me. I only played one half-season in the third league. I never did any more serious kind of football (in Serbia). I should have debuted for their youth national team, but UEFA didn't allow me. You have to be in the country for five years to play for the national team.
- Then the Slovaks told me that in the case of Serbia's call - and it came - I was free to play for them. I was only there a year and a half, I would have had to wait five years. Then I got a call from Slobodan Krcmarevic to play for the (Serbian) youth team, I asked the club what to do, so it wouldn't look like I got the citizenship, and then I wouldn't (play). They told me: 'In three and a half years who knows what will happen, go and play for Serbia. It is good for us and for you.'
- I accepted Krcmarevic's invitation, played some friendly games, I scored two goals against Israel... I settled in the youth team, we went to the European Championship and against Italy, in the first match, in the 85th minute, I broke my foot. Immediately from Sweden, where the competition was held, I went to Barcelona for surgery. Previously, an agent came to get me and we went to his house in Belgium, then to Barcelona," Matic recalled how Chelsea turned up in this story:
"I'm sitting home there, my leg up, and he just said out of the blue: 'Do you want to go to Chelsea?' (Carlo) Ancelotti watched that game, since we were playing against Italy, and then he called my agent. Of course there was no second thoughts, although there had been some other offers.
"I was just looking for a way to run away from Terry. I don't believe in Bela Guttmann's curse"
Those first days in the ranks of Chelsea were interesting - as Matic immediately had to "run away" from John Terry.
- The first day they made me sit next to Terry. There was a player sitting there who went on a loan, and they put me there instead. For the next ten days, I was looking at whether another place would be freed up just to run away. Terry, Lampard, all the best players... I was a little uncomfortable. And then Pizarro left Chelsea, so I "escaped."
- It was difficult for me in the beginning, the players didn't know who I was and what club I came from. Everyone came to Chelsea from big clubs. It was not pleasant for me. Also, I was recovering from surgery for the first four months. It slowed me down a bit, though I was with the crew all the time. After recovery I also played three matches before the end of the season. Ancelotti gave me two in the Premier League and one in the FA Cup. And Chelsea won both the Premier League and the Cup.
Quickly, Matic went away on loan, of his own volition. As he himself confessed, he understood what was necessary at that moment in his career. And after a year with Vitesse, it was Benfica's turn.
- I told my agent that I couldn't play for Chelsea at that moment. Apart from not being known enough, I didn't have enough quality either, since Ballack and Essien played in my position. I asked the agent to go to a club that is my level and slowly move up from there. I was sent to Vitesse, I stayed one season and played constantly, and I wanted to know where I stood. I didn't want to go on loans, but to sign a contract.
- Then the Benfica option came along because Chelsea wanted Luiz. They asked for me, they got some money as well, and they sent the Brazilian to London. There was no dilemma on my part, I broke up with Chelsea and went to Lisbon," Matic said, adding:
- That first season I took the Cup, we lost the championship in the penultimate round, played the Europa League final and the Cup final. All in the last moments. But in my last season we won the championship and the Cup, though I left in January. But I played the whole half-season. Benfica then lost the Europa League final again. Benfica meant a lot to me, it influenced me the most in my further career.
We were also interested in how Matic views Bela Guttmann's alleged curse, after which Benfica never took amother trophy again in Europe. - That was present a bit in the media, but I don't believe it. We paid the price of our inexperience, a lot of young players were on the pitch then. Most of us played a final for the first time. I just don't believe in those stories.
A return to Chelsea followed! The second time around at Stamford Bridge also brought two titles! Of course, Jose Mourinho was one of the main reasons for Matic's return.
- There were a couple of clubs that were interested, but the call from Mourinho came and I said I wanted to go there. First because of Mourinho, then because I knew Chelsea from before. I wanted to go and show that I could play there. I don't think I was wrong, I spent a great three and a half years. I won two titles, a cup .. Winning two titles in three and a half years is no small deal, especially since it's England. There are six teams that want the title.
Matic also revealed who he hung out with while he played for Chelsea.
"With Bane (Bransilav Ivanovic), of course. We had a group. Azpilicueta, Hazard, me, Bane... I was good with Fabregas and Diego Costa. Seven, eight of us were always together. Eating, talking, having dinner together. We still keep in touch today. Admittedly, I had good relationships with the other guys as well. It was an interesting and colorful group of people," the Serbian midfielder comments with a smile.
Ancelotti, Mourinho, Hiddink, Conte ... these are the coaches Matic worked with during his two times at Chelsea.
- Each of them is a great coach, the results speak for them. I didn't play much under Ancelotti. I collaborated a little more with Mourinho and Conte and I won titles with both of them. They are completely different, but each is good in his own way. You have listed the coaches who are among the top 10 in the world. I have had the good fortune to work with top experts. It's normal that the differences are big, each coach has something different. Different character and temperament, but I learned something from each.
Mourinho and Conte - the Portuguese seems to be a little quieter next to the pitch...
- It depends. Mourinho can go wild sometimes (laughs). They are simply different. Conte is a little more explosive next to the pitch, that's what you can see, but both are quieter and more laid back outside it. You can certainly talk to them.
How Mourinho and Matic clicked and how a football pitch in Ub, Serbia, got named after the Portuguese: "Better to name the pitch after him, than change Ub's name to Jose Mourinho" When you mention Mourinho, one of the first associations that comes to mind is Matic. And vice versa. It's just amazing what a relationship the two of them have built over the years. Although they only met for the first time in 2014.
- We didn't know each other before Chelsea. I got the invitation to come, but he only knew me as a player. The first time I saw him was at Chelsea's training ground, when I sat down with him in the office to talk. Quite simply, we created a good relationship. He likes my character, the way I fulfill my obligations. On one occasion he said to a newspaper that he likes me as a person, off the pitch. It really pleases me when such a great coach and great man says that about me. We didn't work on our relationship, we just "clicked" with each other. Even today we are on good terms, I've never hidden it, and Mourinho will always be special to me and my career.
How good the relationship between Matic and Murinho is, is evident in the fact that Jose "got" a football pitch in Ub, a small town in Western Serbia, near which Matic's home village of Vrelo is located.
"To be honest, it wasn't my idea. Of course I supported it. Mayor of our municipality Darko Glisic made a proposal to name a street after me, a park after Radosav Petrovic, I made a proposal to name the pitch after Dragan Dzajic, to name one stand after Dule Savic... So each of these athletes gets something. I have to say that Ub has invested a lot in the past years in youth and has one pitch in the sports center with artificial grass ," said Matic and then explained how the pitch got its name: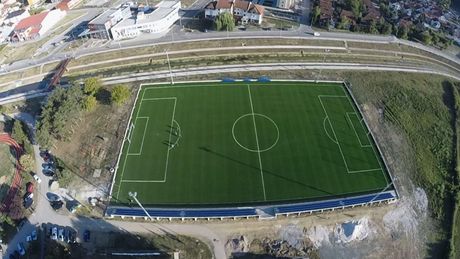 - Glisic asked me: What should we call it? I was immediately scared that he might mean after me, and I immediately said, 'Raca Petrovic!' And he said, 'Well, we named something after you two. Let's have somebody else.' I asked him, 'You're not thinking what I'm thinking?' Turns out we were thinking the same thing. 'Should I give him a call?', I asked, and he told me, 'Let's do it - if you can'.
"I called Jose, sent him a photo of the pitch and asked, and he said to me, 'Please don't. I'll come to the opening, but...' He was a little uncomfortable, why him of all people. I explained to him, 'Better to name the pitch, than to change the name of Ub after you. The town will be called Jose Murino.' We joked a little and he agreed. I called home, they were all pleased. It's really nice there, it has one smaller scoreboard that shines 24 hours."
The only question that arises is when Mourinho might come to Serbia.
- We'll see, it depends on his and on my obligations. He promised to come one day. This coming year or the next, we'll see."
On joinng United, why he doesn't make statements often, and discussing Vidic with Ferguson
Of course, Mourinho was one of the main reasons for Matic to join United.
- There's nothing unclear about that. Mourinho contacted me and asked me to move to United. My wish was to work with him again and I went to United. It's no secret.
Matic was in the spotlight in those days as many wondered why Chelsea allowed the Serb to leave. Especially after he went on to play great for United at the beginning.
- When a standard player, who wins trophies, goes to a rival club, then the fans are not comfortable. Some didn't agree, other dans were angry with me. But it's football, I did my best in Chelsea when I played there. Now I do the same in United. However, I never hid my desire to work with Mourinho again since he was one of the reasons why I returned to Chelsea. Both clubs are in my heart. When I finish my career one day, I'll support both clubs.
Matic touched on the differences between United and Chelsea.
- United is a bigger club, history-wise, but Chelsea have done better in the last 10 years. They are different, but for the last 20 years they have been competing with each other in everything. United has history, while in Chelsea we tried to be better than United. We didn't have the titles behind us, instead we had to be winning them. We made history and Chelsea will never be able to erase those of us who did it. That will remain forever.
- I knew roughly what was awaiting me at Old Trafford, I played many times against United. It fascinated me when we went to Asia on a tour, how big the club is, how much they love United. Regardless of us not winning any titles in recent years. I think United, with Real, is the yardstick for a club.
There is no doubt that United is one of the biggest clubs in the world, and great credit goes to Alex Ferguson, who from time to time comes by to watch the team train.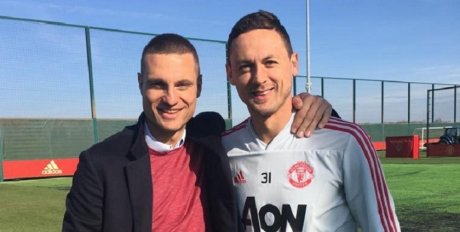 - I saw him a couple of times at the Sports Center. Unfortunately, he has health problems, he was not been seen for a while, but he comes from time to time. Once we were just sitting and talking, he asked after (Nemanja) Vidic. He respects him very much.
- Vidic is a legend here, fans adore him. On one occasion he showed up at the Sports Center and immediately the atmosphere at the club changed. People started saying, 'Wow, Nemanja is here!' Everyone rushed to see him. Just as Bane and I, and all these others, not to list them all, made Chelsea's history, so Vidic did at United. It left an indelible mark and fans will remember it for a lifetime.
Matic's first match in United's jersey was in 2017 - although a friendly, it was also marked by a gesture of the Serb that all the media wrote about - he went to the stands to apologize to one lady.
- Yes, I remember. I kicked the ball out, it bounced and hit the woman who was holding her phone and wasn't paying attention. I just approached to apologize and later found out that she was the wife of then Sampdoria coach. I saw that the ball hit her and it was natural for me to come over and see how she was doing.
The first official match was against Real Madrid in Skopje as part of the European Super Cup. Telegraf was on the scene, and Matic was the only Manchester United player to stop and make a statement to the media. - I don't always make statements. It's embarrassing to appear in the media after every game. Journalists, especially ours, have a hard time understanding why I don't give interviews. I do when there is need for that, when I've not given any for a while. But people have to understand something. We are talked about the day before the game - let's play! We are talked about during the match, then the next day there's comments on how we played. And we play twice a week.
- Like it or not, I'm in the newspapers non-stop. And imagine if I also make statements all the time. So I'll stop in the mixed zone once a month, I don't stop all the time. At the time (in Skopje), I probably thought people were interested in what I had to say because I had just made my debut," Matic revealed.
Hanging out with Ibrahimovic: We watched the Red Star-Partizan derby together, he loves ajvar and pies, wanted to come to Serbia to hunt wolves Matic's first season was also marked by the passing of written notes during the Chelsea derby, that is, when Willian wanted to see what Mourinho wrote to the Serb.
- I remember that, of course. We were up with five minutes to go, Mourinho wrote a message to me and other midfielders about what shape to keep in the middle, and to and play harder to keep those 2-1. The next morning I was just getting up, when my brother called, "Well, do you see this stuff about the passing of notes. I have an idea for you. Write something and hold the paper the way it was written.' I'm thinking what to write. And Mourinho gave us three days off after that match because we didn't have a another coming up soon, so I wrote, 'you have 3 days off if we win'."
Around the same time, Matic opened his Instagram account.
- United told me it was good because of the image, because of the relationship with the fans. It was not mandatory, but I said, 'ok, let's try it.' I think it can be useful, to convey a nice message to young people, but these social networks have their downsides. That's my opinion. But if used wisely, it shouldn't be bad.
Matic also had interesting encounters with Zlatan Ibrahimovic, for whom he has only words of praise. Ajvar, pies, watching the eternal derby, even hunting in Macedonia.
"Zlatan is a legend! A very good man, he has a good family! The fact that he presents himself a little bit as being arrogant is his way of attracting attention. He is a complete personality. We all know what his playing career has been like. We had a great time, every morning we had our ritual - we had coffee together before training! We hung out with our families, visited each other at home. We watched games together. Once we sat here in my place and watched Red Star vs. Partizan.
- He's interested in everything. He likes to listen to our music. He listens to some cover songs on YouTube and wants to find the original, and to this day he sends me messages asking what the song is. He likes ajvar and pies. We were here making a pie when he said, 'Oh, you took me back 30 years when my mother made pies.' And he benefited a lot from being here with me, practicing the language, we spoke in our language.
- It's always been interesting with Zlatan. He loves hunting. 'I heard there are wolves in Serbia, send me there,' he once told me. Then we arranged for him to go hunting in Macedonia. The Serbian midfielder still fondly remembers one anecdote involving Ibrahimovic, especially since it also involved one of his best friends.
- One of my best friends from Ub, a big United fan, told me long ago, 'If you sign for Manchester one day, I'll kiss you in the a**e' - forgive my French. And on the day I signed, in our joint group, they started to mess with him: 'Come on Aleksej, it's time!'. He was happy, but also a little worried that I might be asking that of him. Of course I didn't. But he was the first I brought to watch me play for United. Because I knew he'd been a fan since he was a kid. And he would wear a jerseys all the time until it got all torn up. In those days, there wasn't exactly money to buy new ones all the time.
- When he arrived, we went to a local cafe. At the same time, I sent a message to Zlatan where to come. After 10 minutes, Ibra shows up, and my guy's jaw dropped. Zlatan's all serious, sits next to him, looks at him and asks, 'What's that you're drinking?'
That first season, Matic's goal against Crystal Palace was picked as United's best of the season. It was that bomb in the 90th minute for a 3-2 victory.
- They were fighting to stay up at the time and after the match Luka (Milivojevic) comes to me and says, 'Congratulations, and if we get relegated that's your fault.' I remember that. 'You won't, bro,' I told him. They ended up in mid-table.
Matic's first season with United saw the club finish second in the league, it seemed that the following season might be a step up, but the results were less than expected. Jose Mourinho left, Ole Gunnar Solskjaer arrived and shook the team up. But only briefly, as the squad got into trouble again.
- The reaction from the team was good in the beginning, after that - it's difficult to explain. There are probably a lot smarter and more experienced people than me who may know what happened. This is for those who analyze, I look to do my job in the best way possible. I suppose some of the more experienced and clever people at the club can answer that question, I really don't have an answer.
"I didn't want to wear a Poppy, their soldiers were killing our people"
The second season at Old Trafford was marked by Matic's decision not to wear a Poppy (for Armistice Day) on his jersey, which the British public used to immediately attack him.
"I was criticized, but I explained. I put out a public statement on Instagram and explained what it was all about. I wore the flower while it was only for the victims and in memory of all those who participated in the First World War. Afterwards, they proclaimed that the flower was also to be worn in honor of their soldiers who bombed our country (in 1999). I do not think it's proper to wear a flower in honor of someone who bombed me. It's the same as if I, God forbid, killed a man and then asked his family to hold my picture next to the bed. Their soldiers killed a lot of our civilians, innocent people... people need to know that. So I don't think it was right for me to wear it.
- There was no problem in the club. I asked the club nicely why it was worn, they explained it to me and I said no. They understood. They made no problem, they just took it off. In the club, they know what it's about. Although the public and the media have not forgotten it. I'm honestly not interested in that. I think I did the right thing. I would wear the flower if they apologized to us for those soldiers of theirs bombing us, and if it was not worn in their honor. And if it is worn in honor of them, I will never do it. This is correct and I believe that every Serb should act in this way. We have to respect ourselves.
About United's rivalry with Liverpool and City, Matic said:
- With Liverpool it is definitely the biggest rivalry in England. Although there is no tension during the derby like in Serbia. Fans say they don't like each other, but they respect each other. The atmosphere is good, different from other games. The players have a special motive to win that match because the atmosphere is transferred to us as well. The tension is greater before such matches. I can't say it's the same game like with other teams.
- As for City, the rivalry is smaller than with Liverpool, but it is growing as City have made progress over the last ten years. The players certainly feel it.
Matic is not playing his third season like he did the previous two. This has largely been influenced by injuries, although it is increasingly mentioned that he will leave Old Trafford as early as January. Inter, Atletico Madrid, even Tottenham are some of the clubs that are being linked with the Serbian.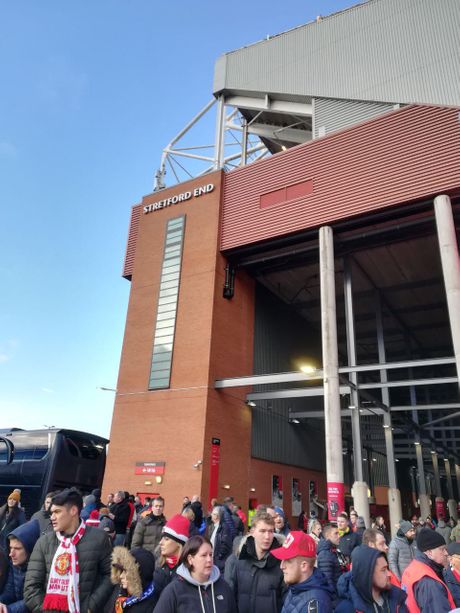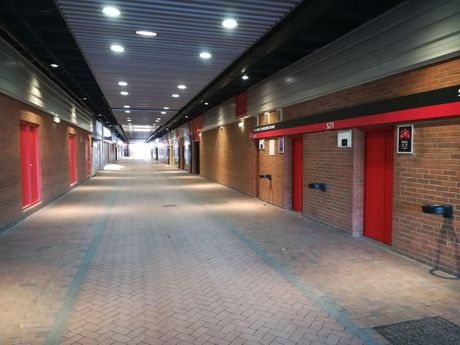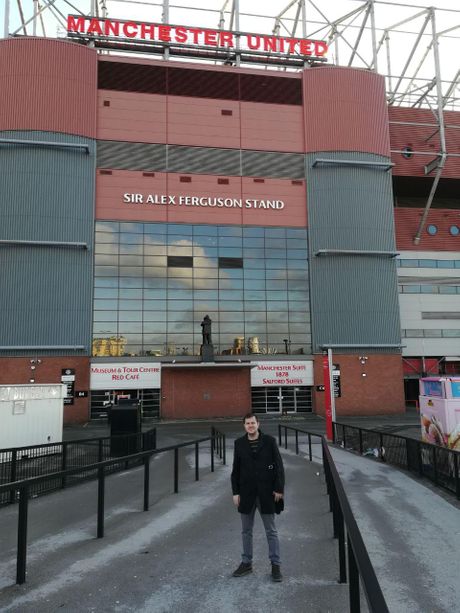 - I don't know what to say. I have a contract for another six months, we'll see in January what's going to happen. Will I renew the contract or try to find something else. United have some option to extend my contract, but we'll see if the plans of the club match with those of mine. I couldn't say anything more because I don't really know, either.
Matic explained his reaction to United drawing Partizan in the Europa League group stage.
- I hoped we'd get APOEL because of my brother Uros, to play against him. But I was glad we drew Partizan, because I never had the opportunity to play against a Serbian club in my career. In the end it didn't even work out for me. Not that I had any great desire, but I wanted to play, since we drew Partizan anyway.
- I saw all the guys here, I was in their locker room after the match. I know (Savo) Milosevic and his entire staff. Also a lot of the players. It's very important for our football that Partizan played against such a big club as United. Partizan played well in Belgrade. They were equals. Already here in Manchester, you can see that difference in quality. I think it wouldn't be good if Partizan managed some favorable results here, so they wouldn't see some realistic picture of the difference between the quality of our football and the Premier League. It's good that they played and saw how much they must to work and progress, how much our football generally has to progress.
"Ending my carrier with Red Star? If it was only about Red Star - then certainly"
Speaking of Serbian football, his earlier statement that he would like to end his career with Red Star is still from time to time in the minds of the fans of the most successful Serbian club. Although in 2017, Matic admitted, speaking for Telegraf, that he was cooler on the idea.
Now a detailed explanation has arrived.
- I said that when I was young. My wish was to play for Red Star and at that moment I didn't see myself any farther from there. My goal was to play for Red Star's first team. Later when I moved to Partizan, why not Partizan. It's not easy playing for Red Star's first team. People think - ah, Red Star! A lot of guys train football in Serbia and everyone would love to play for Red Star or Partizan, but it's not easy to do. Only the best can do it.
- To me, like it is to my children, it was a dream to play for Red Star. Later, when that dream did not come true, I went abroad and over time it got a little lost. I would not brag or separate myself from our players right now, but I have grown out of our football. I am now 31 and I don't know what I could offer to Red Star that some younger player who has more motivation than me to play for Red Star couldn't.
- Then again, I don't know what's going to happen, what's sort of thing will end up happening. From this point of view I don't see myself in Red Star. If it was only about Red Star, if all clubs (in the Serbian league) were at Red Star's level - then certainly! Or, if there was the old Yugoslavia league, if you had strong matches, stadiums, pitches... Now, frankly, I wouldn't be motivated to play in our stadiums that are not on a par with serious football. I think the quality of the players is not that bad considering that the young go abroad. But the conditions and infrastructure where our players train, from where you journalists cover the matches, this whole organization of our football... I don't see myself in that! You have to have nice stadiums first, have the game nicely broadcast, see every detail, that you journalists have good conditions to report all that. That you are more interested in football. So I don't see myself in Serbian football right now," Matic was clear on this topic.
The real truth about why he didn't play when Mihajlovic was national team head coach
The national team of Serbia, for which Matic has played almost 50 games, was next to be discussed. However, that start in the national team was marked by a misunderstanding with then head coach Sinisa Mihajlovic.
The media reported that it was a clash, but Matic revealed the real truth.
- I've never had a conflict with him. God forbid. I wouldn't allow that to myself. How can I be in conflict with an older man and my head coach? I can have a conversation, never a conflict. I've never had problems with any coach or head coach," the midfielder began the story:
- I made my debut with Radomir Antic, played some friendly games, was in a couple of World Cup qualifiers, was on the wider list, when I was crossed out I thought it was the right decision and there would be other opportunities. I am grateful to Antic that he called me up, he was the first to invite me to the A team. I am grateful to Krcmarevic for calling me up to the youth team. I was never angry with anyone. This was the case also with Mihajlovic. For the first four qualifying matches it wasn't the plan to play me. I was on the bench because at that time, anyone could be on the bench. But through those matches and training sessions, I saw that I was not a part of the plan.
- One time, even a stopper, Maksimovic, played in the midfield. If they couldn't play, he was a backup for the midfielders. I was thinking then, 'If I'm the fifth or sixth option, what am I doing here?' And after the match against Belgium, I wanted to talk to Mihajlovic and see what his plans were. If he doesn't see me in the team, I'll go fight for a place in Benfica. Even those at the club put pressure on me. I was wasting my time by going - (to the national team) - but not playing. From them that was logical.
- However, then we lost 3-0 to Belgium. A general commotion, all kinds of things happened. And then I didn't want to add fuel to the fire. I thought we would beat Macedonia, so when everything subsided then I would come up and tell him. But we, unfortunately, lost to Macedonia. I didn't play again, I was on the bench. And how was I supposed to approach him after that game, now it was even worse. Everybody's edgy. We parted then, I went to Portugal. Before the next gathering (of the national team), I told the (FA) spokesman at the time that he should not send me the invitation: 'Tell the head coach not to count me in, not to keep me in his plans, I will stay here to train'. But I didn't mean to offend anyone, I was looking after myself. And to go there for 10 days... There wasn't not much training being done, he was preparing the starting team, I realized he didn't see me on the team.
- I haven't even made any statements since then. It's more that the journalists have overblown this into us having a problem. If that's a problem, then, there, that was the problem we had.
The return to the team followed for nothing less than the game against Croatia in 2013.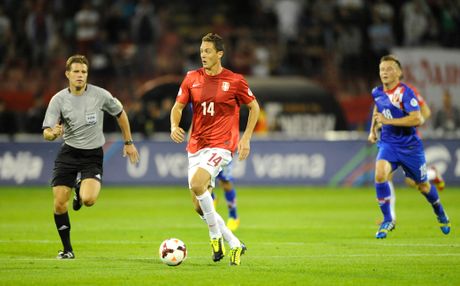 - And a year later, before the match with Croatia, Mihajlovic came to Lisbon to watch me play. We had dinner, me and all these guys from Benfica. There were seven or eight of us then. After that, they left, and the two of us talked. I don't think he knew me well at the time, we didn't have a chance to talk. Then we talked, he asked if I was coming to play against Croatia and I said - I'm coming! And returned then.
- There was a lot of pressure on me because I came back against Croatia. But I was thinking - serious matches are for serious players! Now what. I play football like I used to play in a club. Unfortunately, I get a red card at the end of the game. I didn't deserve it. That Brych, who was the referee in our game against Switzerland in the World Cup (in Russia) sent me off. The first yellow (card) was maybe half deserved, the other certainly wasn't.
- I did my best in that match, what could I do. I turned around and headed for the tunnel. At that point I got some ovations from the fans. I played that game really well. Mourinho came to watch me then and after that game he decided to buy me. Lucky that they (Coatia) also got red-carded immediately. As soon as I got to the locker room I saw their red. I was relieved in that moment.
Matic shares the opinion of many football experts that it would have been good for Serbia if Mihajlovic remained the head coach then, for the European Championship 2016 qualifiers.
- I think Mihajlovic should have stayed because he matured with us. He saw the way we were, figured out what he should do. I think we had already adopted those tactical ideas of his. That is my opinion, and whether or not we would have qualified, who knows. I am always in favor of having the head coach stay for a long time. It doesn't matter who he is. If he has quality, if you chose him, then give him a chance. The national team is specific. You can easily win two or three matches and then lose. I don't know how smart it is to replace a coache right away. The man should be given a chance for the long run. Miha had matured by the end, so it seemed to me. Am I right? I don't know that," said Matic, who also touched on the difficult moments that Mihajlovic is now experiencing due to his illness:
- It was a big shock to me. I didn't speak to him, I sent him a message of support, but who knows how many people called him. I am sending him my support right now in this way. I hope everything will turn out well. I see that the therapy is successful, going according toee plan. At least as much as I follow it from the media. I am sure he is in good hands and fighting as much as is up to him. I hope he will get well, that everything will be all right. Because Mihajlovic deserves it! A man who has five or six children, I think should win and continue to live normally.
Chaos against Albania - it was a failure of the FA and the state! We didn't realize it was a state issue!
Miha left, and Dick Advocaat arrived as Serbia's head coach. The Eagles didn't qualify for the European Championship but those qualifications will be remembered for that match against Albania and a drone that appeared over Partizan's stadium in Belgrade with the flag of Greater Albania attached to it.
- It has nothing to do with us players and the head coach, it was an organizational failure. We were in shock and hoped we would still be able to go out on the pitch and win. But they (Albania) were counting on this, they knew our mentality and that they had no chance, football-wise. Bane Ivanovic went over to them to talk, but they were told not to go out (on the pitch).
- They knew they would be awarded (victory) by the court. That, in my opinion, was all premeditated. Quite simply, our disorganization led to it. It was an omission of the FA and of the state, because it was a state issue when we went to them. Whereas we took it easy. With their first provocation, 10,000 people entered (the pitch) from the stands. How can you allow people to get people in like that? They were just waiting for it, provoking, returning to the locker room with no intention of coming out.
- I saw what was going on in the pitch and I stepped aside. I knew it was a provocation and I saw one by one coming in from the stands. Like, they can't stand that provocation... You have to be smart. That was our omission, we didn't realize it was a state issue, and sometimes we have to understand it that way, too.
The "welcome" in Albania was hellish! Initial fears were also exacerbated by an incident after the plane landed.
- They were throwing rocks at us, they broke one window, but that's something we couldn't stop. A river of people waited for us there, they insulted us, but from arriving at the hotel until the game itself we had no problems. There was a police officer posted every five meters. They knew exactly who they were giving the tickets to the game because it was a state issue for them. To prove that we are against them, that we don't know how to organize a match, while they do. We turned out to be stupid. Not me and most players, but..." Matic stopped short of speaking his mind.
"Sacking Muslin was an issue for the FA! Bane was not supposed to play at all, so he was stripped of the captain's band. So they told me"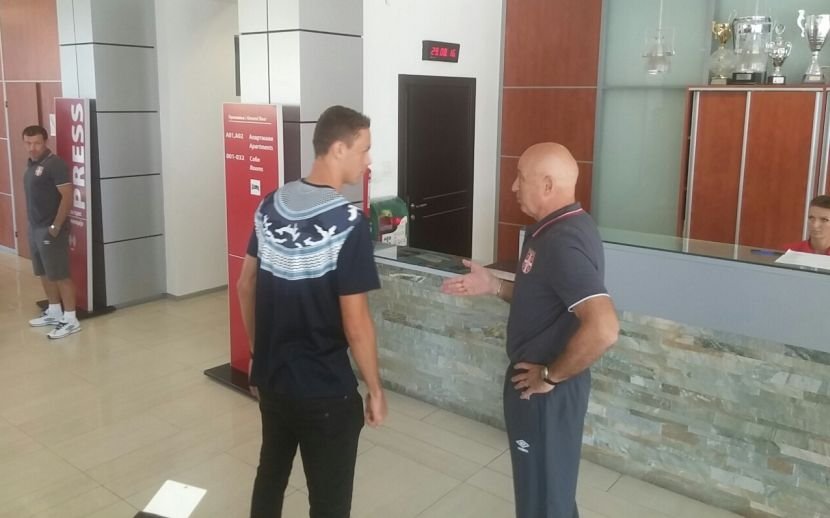 However, the following World Cup qualifiers with Slavoljub Muslin at the helm as head coach were successful. Why, Matic tried to explain.
- That time everything was subordinate to success. The players, the coach and his team, everything was subordinate to that success. From the first day of qualifying we kept together, every step of ours was made to take us as close as possible to the goal, which was the World Cup. And from the first to the last day we did it. And that's why we were rewarded. I don't know that we played some specific kind of football. But we went (to the World Cup) as the winners of the group, which was a huge success. We put Serbia back on the football map of the world, gave our people the opportunity to travel to our brotherly Russia... All the things that happened after those qualifications, that's a question for the FA.
And what happened was the unexpected dismissal of Slavoljub Muslin, just days after he achieved this great success.
- I was shocked to hear that Muslin had been replaced. Why? That's a question for the FA, I'm just a player.
That qualifying finish was also marked by Matic getting out early for the second half of the match against Georgia. Even minutes earlier than the others. From the stands it looked like something was wrong, especially as the scoreboard showed 0-0 - but...
- It turned out to be a little stupid. Here is what it was all about. We knew we had to win and we were all a little nervous. That pressure, we can't get anything right, the stadium boos us at halftime... We got nervous in the locker room, and there was a normal discussion. There was no quarrel. I lost my mind so much that after five minutes I left the locker room and headed for the tunnel. To go out and spend some time alone and wait for them. And then in the tunnel, police officers approach and ask stuff. I continue walking to get away from them, but the police were all along the tunnel. I so little by little, I made it to the pitch. I had no particular intent, it turned out to be a little silly.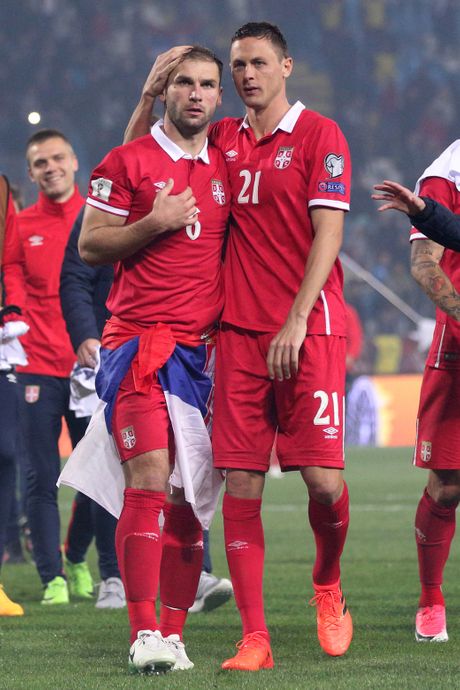 In addition to the sacking of Muslin, another thing that shocked the public before the World Cup was the stripping of Bane Ivanovic of his captain's band.
"The information I had was that the coach didn't have plans for Bane and that he saw another player in his place. So they told me, that he wasn't planned to play at all. I then told them, 'If this is your footballing decision and you think he is not playing, then talk to the man and tell him so that he knows where he stands'. That's how the conversation went. They said everything was fine and would talk to him, but it turned out in the end that Bane would play. To me, this is a bit of an odd situation. I didn't want to interfere, that decision was a bit awkward. They had to talk to him and (Aleksandar) Kolarov as the deputy captain, in order to avoid making a circus in the end, but it turned out this way. I think tha might have waited for after the World Cup, but, what can be done. It's not my place to be saying that.
The first World Cup game was a victory against Costa Rica, marked also by that photo showing Matic "fight" with five opponent. Nemanja explained this legendary photo for our portal.
"The ball went out of bounds, the referee didn't see well. I was convinced the ball was ours. After seeing someone run in, I wanted to seize the ball out and get it back in quickly. Let's do a counter. And I went to snatch it from their coach. When the referee showed the ball was theirs, they all jumped on me. What could they do, hit me?
The game against Switzerland followed with that painful defeat in the 90th minute to end the game 1-2.
- I was sorry, but what can you do, it's football. During the first training session afterwards we had a meeting, we talked. We didn't play against some bad team, it was a good team that was equal to us. That's where nuances decide. If (the referee) gave the penalty, we probably would have won. We could have done better, too. But it could have been worse, losing 3-0, for example. Perhaps more than missing out on the expected result, it hurt that Xhaka and Shaqiri scored the goals for the Swiss.
- That's the way it is, half of their national team is from Kosovo.
Brazil was too hard of an opponent to be fixing things against, though Serbian players did not surrender.
- We went out to play football, we didn't embarrass ourselves. When they were 1-0 up we had some chances, we pressed for 10-15 minutes, we felt that maybe we could do it. That second goal cut us off. Even our fans, the part of the match when we were pressing, they were the only ones singing and supporting us. It's not easy to play against Brazil, 11 top-notch players, they have that individual quality.
Matic also mentioned the atmosphere (in the team) in Russia during the tournament.
- I have to say that the atmosphere from the first to the last day of the World Cup was subordinate to success. The fact that we didn't progress from the group may be about our quality, maybe this and that ... That can be debated. But the guys who were there did their best. There were no problems there.
And when it was expected that Serbia would finally secure participation in the European Championship via qualifications, a painful awakening ensued. Especially in Ukraine, where the Eagles were defeated 5-0.
- I think those 5-0 are the result of a negative atmosphere around the national team. It all dragged on from earlier. It's not quite that we simply lost by that much. They are better than us, they showed it, but not so much that they should beat us 5-0. People in the leading positions should make analyses. Where we made mistakes.
Playoffs against Norway: We're starting with a minus because of the atmosphere around the national team!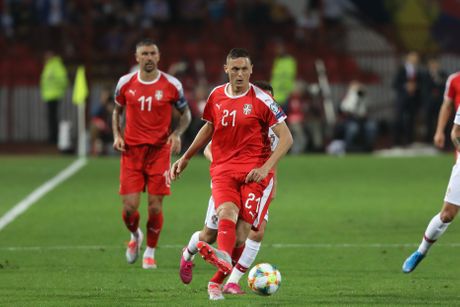 Still, one last chance remained - the League of Nations playoffs! An expected question - can Serbia qualify for the European Championship?
- It can. And it can't. It depends. What is needed? Victories, a good atmosphere that we don't have, so we're already in the red. We're going to Norway that's not an easy team, there'll be a packed stadium. They will come to support their country that they love. They have some great players and all the others are good players. We always go on about the famous ones, but others are also good and play football.
- We are simply starting with a big minus - and that is the atmosphere around the national team and everything, and they start with a plus where the whole country will support them. They will do their best to beat us. Plus they will have a bigger motive because our players play in bigger clubs than theirs. We start from a minus, and they from a plus, so we will see how ready we are and how much we will be able to repair that atmosphere. And there is not much time left," said Matic.
We also asked Nemanja how he views the performances of his brother Uros, that is, his entire career.
- Uros has always been kind of in my shadow and considering that he has been in the shadow, he made a good career. He played in good clubs. Now he is having a really good season at APOEL. They went into the knockout phase of the Europa League, he has the second most assists in the Europa League, he has a really good career. I think maybe he hasn't made the most of his quality, he may have had an even better career. He is, however, pleased, I am more than satisfied. I would love to one day, and that will surely happen, play together with him. Whether in our village or in some team. We played half an hour once against Denmark for the U-21 national team. Together in Vrelo, that would be perfect. We already have a deal. Hopefully!
When Mourinho called and gave him two days off to spend Christmas in Serbia Given that it's holiday time, we were also interested in how Matic spends the New Year and Christmas.
- I'm not big on celebrating the New Year, I'm not a big fan. I don't have a feeling about it. And my wife sometimes criticizes me. She says, 'Get dressed up and let's at least take pictures, to mark it'. Christmas and Easter I love, and celebrate and respect all Serbian holidays. As for the New Year, sometimes I try to look forward to it. It's not working, I'm not feeling it. The next day, it's the same as the day before. I don't know if I'm weird, but what can I do.
- As for Christmas, we mostly mark it at home. We try to make it like at home (in Serbia). The Christmas bread and all the customs. In Portugal, I even had a pig on a stick once, becuse they have that like we do. I found a roaster in town and I brought the pig home. Mostly these old customs from the village are here too.
It will also be noted that Mourinho once let him go home to Vrelo to celebrate Christmas.
- Two years ago, when Jose was here, he knew I was celebrating later (Serbians mark Christmas on January 7). He asked me what I was doing for our Christmas. I explained that I would be here, and he said, 'Go, you're free'. And he allowed me to go to Serbia for two days. After I don't know how long I was spending Christmas in Serbia. We went out to cut the Christmas branch (badnjak), it was phenomenal. So then I went back to Manchester sick. I didn't dress warm enough and I got sick.
In the end, Matic gave us some exclusive information regarding his plans for after his playing career.
- I'll be a coach when I finish my career, I've decided!
Time went like water from a pierced balloon, the clock announced that it was time to go to bed, but there were still a few minutes left for this interview's "furious finish."
Here's some questions and answers that to a degree reveal a few things from Matic's private life.
Enjoy: Your favorite player when you were a kid?
- Zidane, he was the best when I was a kid.
Your best footballer buddy?
- It's hard to pick one because I've played in a lot of clubs. There's also someone from my childhood, so I can't single anyone out.
The world's best footballer is...
- Messi and Ronaldo.
Best footballer from former Yugoslavia/Serbia?
- It's hard to single anyone out. Everyone marked some era. Dragan Dzajic, Jugovic in his day. I only count Serbia. Not Montenegro, Croatia and others... Vidic is there too. Bane Ivanovic and I played in the biggest clubs. Everyone marked some time. I don't know what would have happened if I, for example, played in Dzajic's era. Or if he did in this.
The ideal 11 you've played with?
- It's thankless to say, I don't know who to put there. I have three or four top players for each spot. It's hard to decide, I could come up with three teams.
The most hellish game you've played?
- Let's say Benfica -vs. Porto, at home, it was 2-2. I also scored a goal then that was declared the second most beautiful of the season.
The hardest opponent you've played against?
- It's hard to single one out, there have been many. I've played against all the best players in the world, so I don't know who to single out. There are some football players you would never have guessed how difficult they are. I once played a friendly against Napoli, I was thrilled by Hamsik, how hard he is to defend against and how he moves. What do you remember fondly from your childhood?
- Friends, staying after school to play football until dark. And then hanging out after football in the schoolyard.
The first beating you received?
- Surely from my parents, I had to have done something. It could have been from my father. I think I got slapped at the Jednistvo stadium. We were up 4-0 at halftime. In the second half, he puts in my younger brother and these other ones. By the end, the other guys equalize 4-4. Then I mumbled something, not knowing he was behind me. I was only sorry that he put these younger ones in. Of course, there was only, a 'what did you say' - and a big slap in front of everyone.
- In the elementary school, in the school yard.
- Renault Megane.
The first game you saw live?
- My father took me and my brother me to the Yugoslavia vs. Hungary match when we won 5-0 in the playoffs. That was the first game and I will never forget it. The stadium was packed.
The biggest embarrassment of your career?
- Well, the one against Albania. Honestly, I was ashamed.
The biggest footballing joy?
- Certainly signing contracts for the clubs I played for.
The greatest footballing disappointment?
- The match against Albania at home. Not as much a footballing disappointment as a disappointment in us, as we are.
Have you ever cried after a game?
- Once and never again. Out of joy after the match with Georgia. I was so relieved that we made it. What can tick you off about your teammates?
- Well, when they're unprofessional.
Do you follow other sports?
- Boxing and basketball. Recently I also met Joshua, a true pro athlete. An example to others, but I also love the Klitschko brothers. I think they are top athletes that these youngsters can look up to.
Which football club do you most like to watch play?
- Vrelo.
- Only ours.
- Pasta.
- Some kind of squeezed juice.
- Domestic.
- There are many. Mustafa Nadarevic, Nikola Kojo, Dragan Bjelogrlic, Dragan Nikolic, Ljubisa Samardzic... Then these younger ones, I love watching Andrija Milosevic.
- Milena Dravic, Seka Sablic.
- "When I Grow up, I'll be a Kangaroo," I liked watching that.
If a movie was to be made about you, who would you like to play you?
- If he were alive, I would love to be played by Ljubisa Samardzic.
Who would you like to award the decisive penalty in the Champions League final?
- To anyone, whoever is out there.
(Mario Maric)
Pošaljite nam Vaše snimke, fotografije i priče na broj telefona +381 64 8939257 (WhatsApp / Viber / Telegram).