Attacker first insulted Serbian Orthodox Church and believers: Priest beaten in Montenegro
Priest Mirko Vukotic told the police that he had never before seen the man who physically assaulted him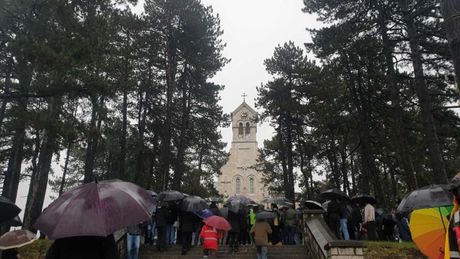 Foto: Vijesti/Srdan Kosović
A priest, Mirko Vukotic, was attacked in Niksic, Montenegro when an unknown attacker punched him in the head with his fist.
The so far unidentified person attacked the priest in front of the town chapel on Saka Petrovica Square at about 12 o'clock, Vecernje Novosti reports.
Witnesses say the attacker was uttering insults directed at believers and the Serbian Orthodox Church, SPC.
Vukotic, as reported, told police officers that he had never seen the man before.
"When I asked him who he was and why he was acting like that, he struck me," the priest said.
(Telegraf.rs/Tanjug)