Dacic: No one from the European Union is reacting to events in Montenegro
Imagine if Serbia were to pass a law regulating religious communities the same Montenegro has done - that would be a crisis the size of that over Iran - said the foreign minister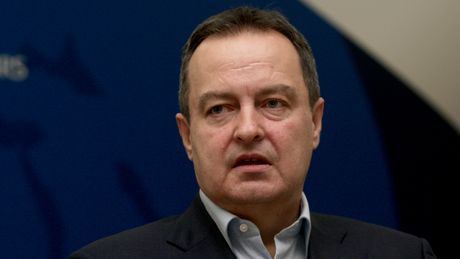 Foto: Tanjug/Sava Radovanović
Foreign Minister Ivica Dacic says that during the term of former Serbian President Boris Tadic there was an intention to pass a law on religious communities in Serbia - not even similar to the Montenegrin Law on Freedom of Religion - but at that time the Serbian Orthodox Church (SPC), as well as the Catholic and Evangelical churches, and the Islamic religious community all opposed it.
"They threw an anathema against (former minister) Bozidar Djelic for passing the law," Dacic told TV Happy, stressing that in Serbia, property is being returned to churches, while in Montenegro nationalization is taking place - i.e., church property is becoming state property, like what happened after 1945.
Dacic said no one in the EU is reacting over the rights of 29 percent of Serbs (citizens) in Montenegro, and said it would be like the crisis over Iran if Serbia were to pass a law on freedom of religion the way it was adopted by Montenegro.
"Imagine if Serbia now passed a law where religious communities would be regulated in the same way as in Montenegro, that we could now have a diocese at our (state's) disposal, or perhaps mosques or synagogues here in Serbia. It would be like the crisis over Iran," said the head of Serbian diplomacy and recalled that the government in Montenegro has signed everything it could sign during the last 20, 30 years that was against Serbia's interests.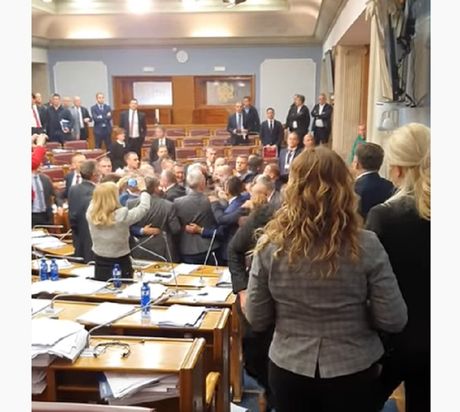 They don't even ask what they are signing, he added.
Dacic said that his statement about Serbia's task being to expose agents of Montenegrin services operating from Serbia against the interests of the Serb people and the Serbian Orthodox Church in Montenegro has been characterized as fascist.
"But it's not fascism to abolish the rights of 30 percent of Montenegrin citizens? It is not fascism that not one can get a civil service job?," Dacic asked.
He recalled that the most recent census in Montenegro showed that 29 percent of the population declared themselves as Serbs, 42 percent said their mother tongue was Serbian, while more than 70 percent are Orthodox (Christians).
(Telegraf.rs/Tanjug)