Mt. Zlatibor winter resort breaks records: Thousands of visitors ski at Tornik
The ski season has started on Zlatibor mountain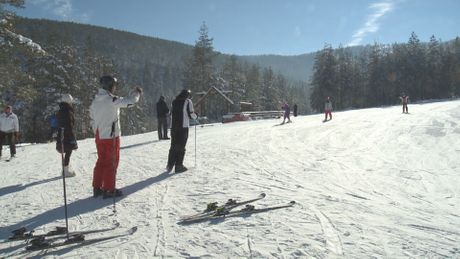 foto: RINA
The ski slopes at the Tornik Ski Center opened on Friday, January 3 and became one of the most visited sites on Zlatibor the very first day.
In fact, there were over 1,200 skiers on the slopes that day, which is an absolute record to date.
The ski center also hosted a large number of skiers over the past few days, as well as visitors who, thanks to attractive scenery and adventurous content, enjoyed six-seater rides and bobsleigh on rails. Plenty of snow, clear and sunny weather, the holiday season and the school break all contributed to a record visit to the ski center.
Tornik will continue to be open for all lovers of snow and winter sports in the coming period; the ski center's opening hours are from 9 am to 4 pm.
(Telegraf.rs/RINA)