Rumena, 90, is the only Serb in Pec: "They tried to set my house on fire, broke my windows 17 times"
Aunt Ruska, as she is referred to, has repeatedly encountered problems and attempts to pillage her property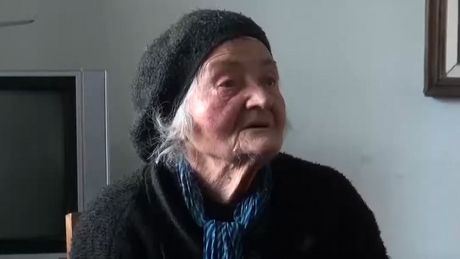 Printskrin: Youtube/Radio Goraždevac
20,000 Serbs used lived in Pec (a town in Kosovo and Metohija) while today there is only one left who lives in the central parts - Rumena Ljubic. This former Serbian language teacher, a pensioner, is stoically resisting adversity in her 90s, living alone in a well-preserved family home in the city center, Radio Gorazdevac reports.
Defending what's hers, Rumena Ljubic has repeatedly encountered problems and attempts to pillage her property. She says she has no problems with the locals whom she has known from before.
"Everywhere I go, I receive a pleasant welcome. To all the vendors I am Aunt Ruska, but I have probles in my street. I said they filled my water pipes with sand twice, they stole my firewood. I realized that they were removing cables downstairs in the garage," Rumena told Radio Gorazdevac.
The worst situation was when she returned to Pec. Invasions of her property were not uncommon, and there were even attempts to burn the house down.
"There was a heater there. Look. It was a stable heater for so many years. He dissembled it and when I came, it was placed at the door," Rumena Ljubic said.
17 windows broken amid loneliness
Professor Rumena has often been the target of stoning.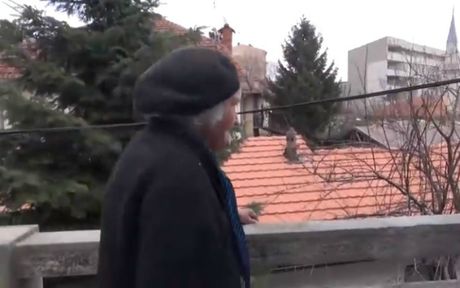 "I have receipts from a repair shop. They (attackers) broke my windows 17 times," she recalls.
She regularly pays all utility taxes and bills. In addition, she has been launching initiatives and submitting requests approved by the Municipality of Pec.
"I pay the taxes regularly, I pay my electricity bill regularly. I was paying for the phone service until recently. I couldn't pay for the road (maintenance). I wrote a request to the mayor to get the road repaired. I wrote the request and a neighbor collected signatures and we got a lovely street," Rumena Ljubic tells Radio Gorazdevac.
An Orthodox priest who lives near her home sometimes visits, as do Serbs from Gorazdevac. Rumena Ljubic says being lonely is the hardest to deal with.
VIDEO: Serb boy testifies from his hospital bed after he is stabbed by Albanians
(Telegraf.rs/Kossev.info)