Ratko Mladic is alive: Hague officially confirms that news of his death was fake
The news that Ratko Mladic had died at The Hague tribunal spread online with lightning speed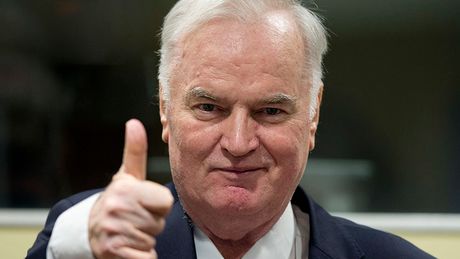 Foto: Tanjug/AP
"The head of the detention unit in Scheveningen informed me that the news of Ratko Mladic's death was false," said Foreign Minister Ivica Dacic, responding to claims by some media outlets that Mladic had died in The Hague.
Mladic's son Darko confirmed this for our portal, saying that he spoke with his father just before 2 pm and that he sounded well.
"I spoke with him half an hour ago. He sounded good. The lawyer is with him now. For now, we consider all this to be fake news," Darko Mladic said at about 2:00 pm exclusively for Telegraf.rs.
This was later confirmed by a spokeswoman for the Mechanism for Residual Mechanism for Criminal Tribunals, Helena Eggleston, who confirmed in a statement that the information was false.
The news that Ratko Mladic had died at The Hague tribunal spread online with lightning speed.
The news, which was false, came from a fake Twitter account of a politician.
Telegraf.rs reporters found out that the post on Twitter was false, which was initially confirmed to us by Ratko Mladic's son, Darko Mladic.
(Telegraf.rs)