Dacic says it's unrealistic to expect Serbia to recognize so-called Kosovo under pressure
He said a "non-standard compromise" is needed between Belgrade and Pristina, which would mean finding the least bad solution for everyone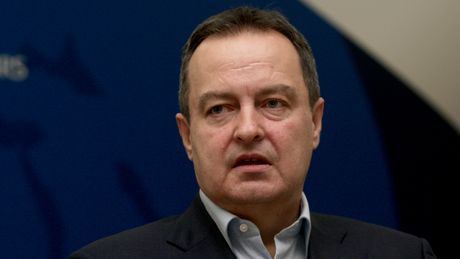 Foto: Tanjug/Sava Radovanović
Serbian Foreign Minister Ivica Dacic said today that Montenegrin President Milo Djukanovic "overplayed his hand" when he pushed to adopt the Law on Freedom of Religion, and that the more they are come under attack, the more people would participate in processions - organized as a form of protest against the legislation.
"Djukanovic did not realize the power of the response to going after something that is not only politics but represents someone's identity, something that is in the genetic code, the (Serbian Orthodox) shrines," Dacic told Happy TV.
According to him, Djukanovic "made a big mistake and miscalculated" because he trusted those who think it all comes down to public opinion polls and campaigns.
Dacic recalled that elections are coming soon in Montenegro, so they started mobilizing all those who are in favor of Montenegrin independence and think that what is Serb stands in their way.
"I know people who were high-ranking officials of the Democratic Party of Socialists (of Djukanovic) but now play a key role in the processions," Dacic said.
Speaking about Kosovo, he said it was "absolutely unrealistic" for anyone to expect Serbia to recognize it under pressure.
"It would not correspond with the situation on the ground - neither does Pristina control the whole of Kosovo, nor does Serbia control its entire territory as defined by its Constitution," Dacic said.
He said a "non-standard compromise" is needed between Belgrade and Pristina, which would mean finding the least bad solution for everyone.
(Telegraf.rs/Beta)