Dacic reveals: 3 Serbs on Diamond Princess cruise ship placed in isolation because of coronavirus
The management of the Diamond Princess announced that all passengers will be fully refunded for the cruise, but will also receive gift vouchers for future trips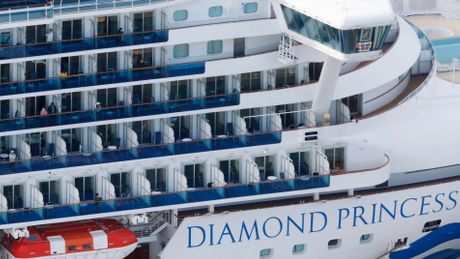 Foto: Tanjug/AP
Foreign Minister Ivica Dacic says none of our citizens on board the quarantined cruise ship Diamond Princess are infected with coronavirus - but that three have been placed in isolation.
"Nobody's infected. They are merely in isolation, they have no symptoms, but they were in contact with those who are infected. That's why they are in isolation, but are yet to get their test results. Now three of our people are in isolation, as a precaution," Dacic told the daily Kurir.
Meanwhile, the number of those infected on the ship has now increased to 218 out of 713 people who have been tested.
More than 3,500 passengers and crew are quarantined there, including 14 from Serbia. The management of the Diamond Princess announced that all passengers will be fully refunded for the cruise, but will also receive gift vouchers for future trips.
(Telegraf.rs)