The number of coronavirus cases in Serbia grows: 8 more people have been infected, 65 in total
A state of emergency has been in force in Serbia since Sunday evening due this virus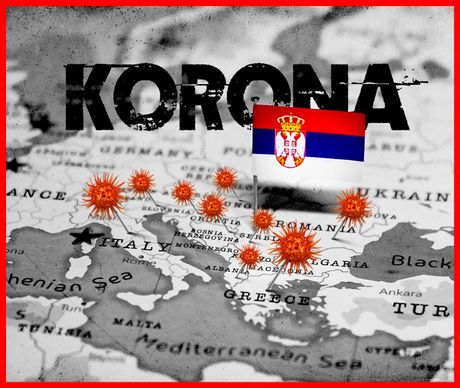 Coronavirus has been confirmed in eight more people in Serbia, bringing the number of people ill with the COVID-19 disease to 65.
"Since the last report at 6 pm on March 16, as of 8 pm on March 17 samples from 19 individuals have been tested, of which eight were positive and 11 negative for coronavirus. Three persons with milder clinical picture are in home isolation, while five are in the hospital, without complications, in a stable general condition," the Ministry of Health announced.
By 8 am on March 17 a total of 335 individuals who met the case definition criteria have been tested in the national reference laboratory of the Torlak Institute.
The first case of coronavirus in Serbia was confirmed on Friday, March 6 in I.DJ., a 43-year-old man from Backa Topola.
The number of confirmed cases per day:
Friday, March 6 - 1
Monday, March 9 - 1
Tuesday, March 10 - 3
Wednesday, March 11 - 13
Thursday, March 12 - 6
Friday, March 13 - 11
Saturday, March 14 -11
Sunday, March 15 - 2
Monday, March 16 - 9
Tuesday, March 17 - 8
Those infected are from Belgrade, Nis, Cacak, Pancevo, Backa Topola, Zrenjanin and Kikinda. Not all coronavirus patients are treated in hospitals, some are in home isolation, while only two patients are on ventilators.
Currently, 23 coronavirus infected persons are in hospitals. Most of them are in the Clinic for Infectious and Tropical Diseases of the Clinical Center of Serbia in Belgrade - 12 of them - while six are in the clinic in Nis.
A state of emergency was introduced in Serbia on Sunday due to coronavirus, so as of Monday kindergartens, schools and universities have been suspended, while restaurants and cafes are opened for a shorter amount of time. In Belgrade, city transport has also been reduced.
Previously, in order to combat this virus, the Serbian government first banned indoor gathering with more than 100 people, to then bring the number down to 50. All smaller border crossings with Hungary, Croatia, Bosnia and Herzegovina have been closed. Student excursions from Serbia have been prohibited, as well as entry of foreign nationals into our country.
Our citizens coming back from abroad will have to remain in isolation for 14 to 28 days.
Video:
How to combat coronavirus: Its important to adhere strictly to these rules, especially if you are in isolation
(Telegraf.rs)
Pošaljite nam Vaše snimke, fotografije i priče na broj telefona +381 64 8939257 (WhatsApp / Viber / Telegram).