When did coronavirus actually come to Serbia? March 1, or 6?
* It was announced to Serbia on Friday, March 6 that we had the first coronavirus case * Professor Darija Kisic Tepavcevic of the Batut Institute said last night that we had the first case on March 1, and the second on March 3. Local transmission developed by March 6 * 222 people have been infected in Serbia to date * Two people lost their battle with coronavirus * 14 people are on ventilators * There are 2,000 contagion reservoirs in Serbia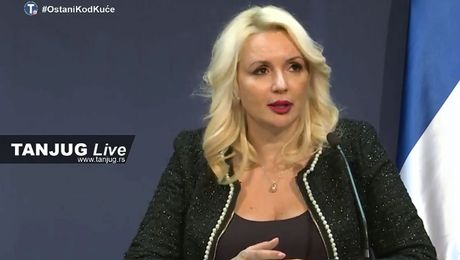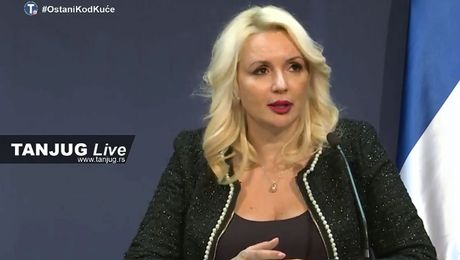 It would seem that coronavirus arrived in Serbia earlier than it was officially announced. Deputy Director of the Institute of Public Health of Serbia "Dr Milan Jovanovic Batut" Dr. Darija Kisic Tepavcevic said last night for RTS that the first COVID-19 infection in our country was isolated on March 1. Let us remind you that Serbia was informed about the first infected person on March 6, when the presence of the virus was confirmed in 43-year-old I.DJ. from Backa Topola.
Kisic Tepavcevic, however, said last night that we had the first case on March 1, and immediately on March 3, the second. By that time, local transmission had already developed, that is, transmission among the population had begun.
"On March 1, we isolated the first infection with this virus. It was an imported case. That person was isolated, hospitalized and it did not expand further. Next, just after two days, we had a second imported case and there was already a local transmission, 6 days after the first case," said Darija Kisic Tepavcevic.
How come?
What was said on Friday, March 6?
Let's recall. An unscheduled press conference was called on Friday, March 6. Health Minister Zlatibor Loncar announced that coronavirus had arrived in Serbia via a man from Subotica, who had traveled to Hungary.
"We promised to be extremely transparent. The thing we were expecting has happened, and it was realistic to happen. It was literally a matter of hours when it would happen. We have the first positive case of coronavirus. It's a man who is 43 years old. Most importantly, he is feeling well, currently has no problems. He visited Budapest several times. His sister lives there. She had respiratory problems, fever and all those signs that were similar to coronavirus," Loncar said.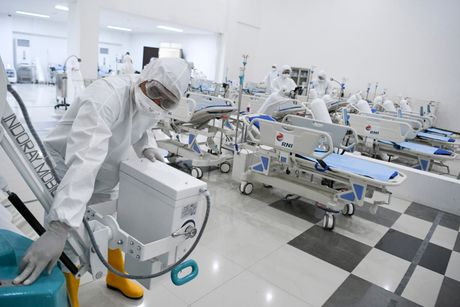 When he returned from Budapest, the first person sick with coronavirus in Serbia felt poorly, and contacted the doctors himself.
"He was responsible, he self-insulated, sent his children to the countryside, stayed only with his wife. Coronavirus was immediately suspected, tests were carried out, a test was performed tonight, and literally an hour ago the result arrived. He is in isolation in a hospital in Subotica. Our competent services have already tested all persons who have been in contact with him and his family. We expect to get those results during the day. His wife and children are also feeling well. We don't have anyone with more serious health problems," the health minister said on Friday, March 6.
The man treated Subotica at the time was is I.DJ. (43), an entrepreneur from Backa Topola.
Video:
Zlatibor Loncar talks about the appearance of coronavirus in Serbia
The virus circulated in February
That we had coronavirus cases before the official confirmation was first supposed and disclosed by pediatric pulmonologist and allergist Dr. Branimir Nestorovic, from the University Children's Clinic in Belgrade. Speaking for Telegraf.rs about this week, which is critical, and also about how the number of patients doubled in Slovenia in one day, when asked if this could happen here, he told our portal:
"Nobody's said it, but I think we've already had a bunch of these milder cases. Because, in the Netherlands, the first case was recorded on February 27 in someone who came from Italy, and they've had about 1,000 patients through yesterday. We had many more people coming from Italy, and we probably had the first cases in February that were not recognized because they were mild. So I think that a lot of people have already circulated the virus in our country and that a large number of people have had the infection. Personally, I don't think that there will be such a large exponential jump in our country, but if it happens it will not be so terrible, if the cases are among young and healthy people," he explained.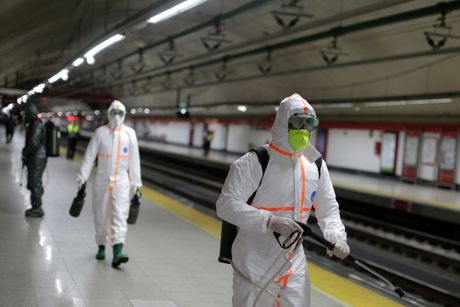 Epidemiologist Predrag Kon, chief of the Infectious Diseases Unit of the City Institute for Public Health and a member of the Government's Crisis Staff in Combating Coronavirus, also said that the virus was likely to have existed in our country before, but not to the extent some doctors thought.
"If we searched for it a month earlier and discovered it on March 6, it's likely that it existed earlier, but not to the extent some doctors thought," Cohn told RTS.
When did coronavirus actually came to Serbia? We turned to the competent Ministry of Health.
14 people on ventilators
To date, 222 people have been confirmed to have contracted the virus in Serbia, while two have died. According to epidemiologist Predrag Kon who spoke at a press conference yesterday, 97 people have been hospitalized and 14 are on ventilators.
"Two are on ventilators at the Clinical Center of Vojvodina, four are patients at the Clinical Center Nis, two are in Kragujevac and six are at the Clinic for Infectious and Tropical Diseases of the Clinical Center of Serbia. Of the total number of those hospitalized, 9 are in the Vojvodina Clinical Hospital, 10 in Nis, nine were in the Kragujevac Clinical Hospital, 30 at the Clinical Hospital for Infectious and Tropical Diseases, 7 at the Clinic for Pulmonology at the Clinical Hospital Center and 32 in the Clinic "Dr Dragisa Misovic"," Kon said yesterday at 3 pm.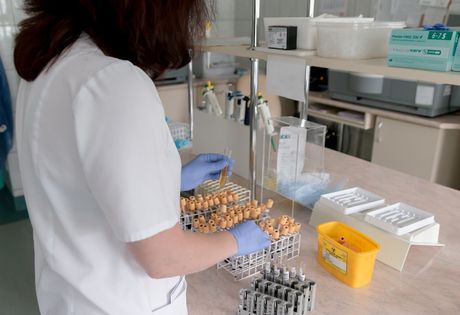 2,000 reservoirs of infection in Serbia
Speaking at a press conference yesterday, Kisic Tepavcevic said that in 97 percent of cases, it was possible to determine exactly who was infected through contact with whom, and that there are 2,000 potential reservoirs of infection in Serbia.
"In 97 cases it was possible to determine exactly who was infected by whom. We have that path of infection clearly defined. We have received positive comments from Chinese colleagues. Although we have local transmission the epidemic is under control, we are well on the way to fighting it. It's too early to talk about it, but the starting point is good," said Kisic Tepavcevic, who added that the actual number of infected people is five to 10 times greater than the number of confirmed cases, which means that we have 2,000 potential reservoirs.
Video:
Measures like these are really needed: Kon speaks sincerely about a state of emergency and the curfew
(LJ.R. - lj.racic@telegraf.rs)
Pošaljite nam Vaše snimke, fotografije i priče na broj telefona +381 64 8939257 (WhatsApp / Viber / Telegram).