Air Serbia prepares special voucher due to coronavirus situation
The voucher is worth the price of the ticket passengers have already bought, plus 10%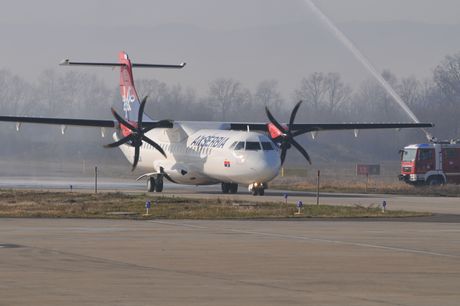 Air Serbia has created a special voucher to help all those whose flights have been canceled due to changes in air traffic during the coronavirus pandemic, and who are unsure about the date of their next trip.
Using this voucher, passengers can purchase tickets for a different date, a press release said.
The Serbian national carrier invites all those who at this time don't know the new date of their future trip to visit www.airserbia.com and in a few simple steps pick up the voucher, without the need to call the contact center.
The voucher is worth the price of the ticket passengers have already bought, plus 10% of the net value of fare and fuel surcharges (YQ), and is valid for one year from the date of issue.
(Telegraf Biznis)