Violations on 3 grounds: If you violate ban on movement, the fine is 150,000 dinars, or prison time
Each 1,000 dinars is counted as one day of imprisonment; in some cases the penalties are immediately converted to prison time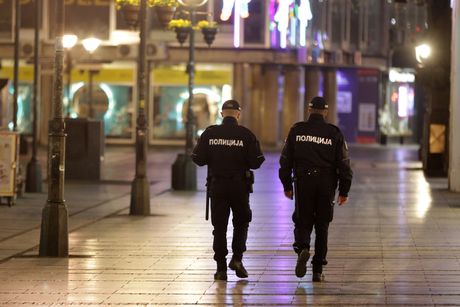 Misdemeanor penalties for those who violate measures brought to restrict movement during a state of emergency imposed to prevent the spread of coronavirus range from 50,000 to 150,000 dinars, and can be replaced with doing time in prison.
Tanjug was told by judicial authorities that these sentences relate to offenses committed on these three grounds:
- a violation of the ban on leaving the home for persons aged over 65 in urban, and 70 in rural areas,
- a violation of the ban on leaving the home from 5 pm to 5 am (on Saturdays from 8 pm to 3 am)
- a violation of the ban of movement in parks and recreational areas.
So far, misdemeanor courts have fined more than 150 people on these grounds, collecting more than seven million dinars in fines.
In some cases, the fines were immediately converted to prison time, with each 1,000 dinars counted as one day in prison.
Violating a measure of self-isolation at home, meanwhile, is a criminal offense, and handled by prosecutors and courts, with sentenced going up to three years in prison.
The first indictment proposals were filed yesterday in Kikinda and Zrenjanin, and these trials should begin soon.
Video:
They used permission to walk their pets to roller-blade
(Telegraf.rs/ Tanjug)
Pošaljite nam Vaše snimke, fotografije i priče na broj telefona +381 64 8939257 (WhatsApp / Viber / Telegram).