Serbia plans to introduce 24-hour curfew: How long will it be in force, and what it means
The president said he would wait for the numbers on the death rate, the number of those infected and estimates of how many people hospitals can receive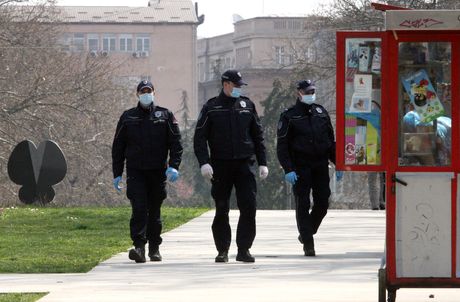 There is a possibility that a 24-hour curfew will be introduced in Serbia to prevent the spread of coronavirus. The decision will be made when experts present their analyses.
Serbian President Aleksandar Vucic said last night that thousands of citizens and pensioners are violating the current curfew on a daily basis.
He said that most citizens are acting responsibly, but that the irresponsible ones will endanger them. As the president said, the measure could be passed in the next three to four days.
Speaking for TV Prva, the president said he was awaiting analyses by Chinese experts after which he would decide on a possible 24-hour ban on movement that would last two weeks.
He stressed that in this case, "life on the street stops," because it means people would not be eveb allowed to go out to the store.
"I will decide on this uickly, in half an hour," Vucic told TV Prva, explaining that he would wait for the numbers on the death rate, the number of those infected and estimates of how many people hospitals can receive.
"If we introduce that all-day curfew, it will be rigorous. That means no one can go to the street. There will be no going out, the end. As pensioners can't go to the store, so won't anybody else. What will it look like? I don't know, I'm in a situation like this for the first time," he said.
Hospitals have capacity for 20,000 people
He said that Serbia will have hospital capacities to care for a total of 20,000 people at a time.
He also said that he had pleaded with the Chinese experts to stay in Serbia for more than two weeks, and that their main recommendations are aimed at isolation.
"Curfew for 14 days, no one can starve to death, but after that the circle of infected people is drastically reduced," said Vucic, adding that if we adhere to measures and discipline we can get out of this in much less than two months.
"That's what people need to understand. The state cannot withstand such pressure, such a situation has never existed," said Vucic, stating that there had been pandemics, but not with such a negative effect.
He also says it will have negative effects on the economy, but that protecting people is his priority.
If isolation were to be implemented, there would be no chance for the virus to survive, Vucic said, otherwise the progression would be about 33 percent daily.
"That's what the Chinese are saying, it's a geometric progression. Those are tough numbers, I want to fight and hope," he said.
Asked if there the possibility of hundreds of people dying, he says that he didn't want to talk about it, but that thousands will be dead in the US and other countries.
Video:
Vucic: We didnt take anything from anyone, we bought everything
He also said that US President Trump, too, is trying to preserve the economy first.
"I am not torn like he is, it's much easier for me, I want to protect the health of the people," said Vucic.
The president also introduced economic measures during his address.
Video:
Serbian experts explain that there are two types of people who cause problems in the fight against coronavirus
(Telegraf.rs)
Pošaljite nam Vaše snimke, fotografije i priče na broj telefona +381 64 8939257 (WhatsApp / Viber / Telegram).