Discover the Djetinja River Canyon: 10 kayaks available for unforgettable rides on 900-meter trail
Renting a kayak costs 500 dinars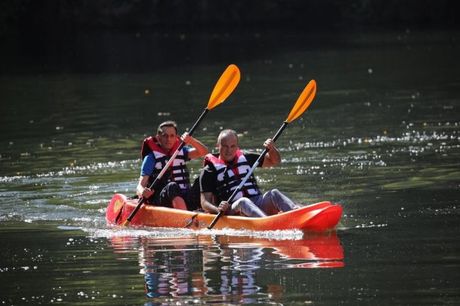 As part of a project to improve tourist infrastructure in the region of Western Serbia, 10 kayaks have been bought in Uzice, to be used by visitors who wish to ride a 900-meter-long trail through the canyon formed by the Djetinja River. Last year, with the help of the Ministry of Tourism, kayaks that cost 1.4 million dinars were bought, a dock was built, a protective fence has been placed on the dam, while access steps have been installed using money from the city's budget.
"We are pleased that starting this year we have kayaks in our tourist offer, which can be rented every day from 11 am to 8 pm. We offer 8 kayaks that are adapted for beginners. In the gorge of the Djetinja River, the experience on the water is completely different compared to walking along it, it is something really wonderful and this time I invite all citizens to enjoy this kayak ride," said Miroslav Radjen, director of the Tourist Organization for the Region of Western Serbia.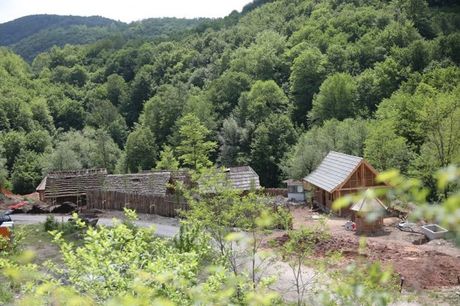 The idea is to develop new content in the coming period as well, so that guests who come to this area can spend their time in a better and more diverse way. Renting a kayak for two costs 500 dinars, says the website of the city of Uzice.
"Last year, we set aside 22 million dinars for the citadel in the Old Town, 2 million dinars for the zip line, about 1.5 million dinars for the pontoons and kayaks project. From 2015 until today, over 90 million dinars have been set aside for projects in the City of Uzice, over 40 million dinars have been allocated to the Tourist Organization of Western Serbia which has built various facilities in all local self-governments," said Miroslav Knezevic, State Secretary in the Ministry of Tourism. In 2017, the Green Trail along the gorge of the Djetinja River received the second prize for excellence in Europe, which speaks to its beauty, while the regional Tourism Organization made an effort to attract tourists to Uzice with additional content.
(Telegraf.rs/RINA)
Pošaljite nam Vaše snimke, fotografije i priče na broj telefona +381 64 8939257 (WhatsApp / Viber / Telegram).