Government adopts new measures: Those not wearing masks indoors to pay 5,000 dinar fines
The Government of Serbia today adopted new measures in order to prevent the spread of coronavirus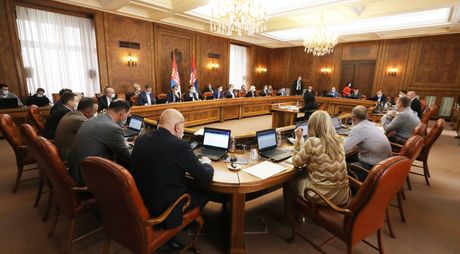 At the proposal of the Crisis HQ set up to suppress Covid 19, the Government of Serbia adopted new measures during today's session in order to prevent the spread of coronavirus and protect the health of citizens, and these measures apply to the City of Belgrade.
The work of all restaurants, cafes and night clubs is limited, without exception, from 11 pm until 6 am the next day.
In is mandatory, without exception, to wear protective masks in all closed spaces, while respecting physical distancing of 1.5 meters. Also, it is mandatory to wear protective masks in public city, suburban and intercity transport.
Non-compliance with the measure of obligatory wearing of protective masks in public transport and indoors will be fined in the amount of 5,000 dinars for each individual who violates it.

The government also decided to ban gatherings of more than 100 people in public indoor spaces, and more than 500 in open spaces. During any gatherings indoors or outdoors, it is necessary to respect physical distancing of 1.5 meters.
All measures applying to the City of Belgrade will be in force for the next two weeks, i.e. until July 18, 2020.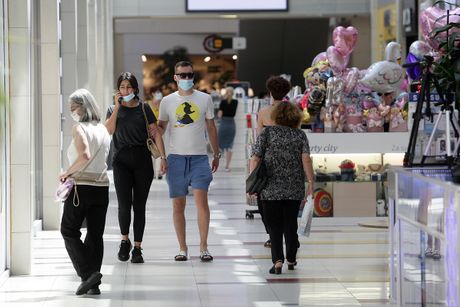 The government once again appealed on all citizens to respect measures and recommendations, behave responsibly and take care of their health and the health of their loved ones.
The government and the Crisis HQ will continue to monitor the development of the epidemiological situation in the Republic of Serbia with greatest attention, day by day, and inform citizens about everything.
The president of Serbia told RTS yesterday that new measures would be adopted for a period of two weeks, and would be tightened unless they are respected.
"If these measures are not enough, we will go for further tightening. The key to the fight against coronavirus is for our healthcare system to withstand it," said Aleksandar Vucic, and added that if it was up to him alone, he would "close Belgrade and introduce a seven-day curfew, because that would be the fastest and best solution."
According to the latest data, the number of active cases of coronavirus in Serbia is 1,966. 287 patients have so far lost the battle with Covid 19.
Measures introduced earlier
Everyone is under obligation to wear masks in closed spaces - that is, in stores, in the workplace, in public transport...
At the same time, it is forbidden to gather more than 5 people indoors and outdoors, if there is no possibility to achieve a distance of 2 meters between them.
Video:

Kisic-Tepavcevic explains why it is important to wear a mask
(Telegraf.rs)