Marija reveals how coronavirus symptoms developed: "A strange feeling appeared only on the 3rd day"
She defeated this unpredictable virus quickly and without major consequences to her health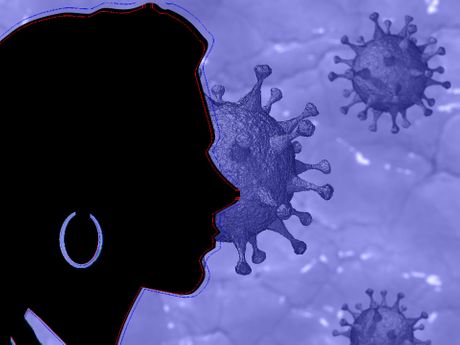 That the symptoms of coronavirus are very unusual is something that 30-year-old Marija R. from Belgrade also testifies to, who described for Telegraf how her experience with the virus unfolded from day to day.
Marija stresses that, just like everyone around her, she had mild symptoms, and it all started 3 weeks ago, more precisely on a Friday night when she got a fever. She then described to us what her experience was like.
Day 1
I also woke up on Saturday with a fever that went up to 38.3 degrees at most. I took paracetamol and I felt well. It didn't affect me that much and then it fell quickly, and then went up again to 38 degrees.
Day 2
On Sunday, I woke up feeling quite normal, thinking that it had passed, but develop a really low fever that stayed around 37.4 degrees all the time. I felt really bad that day. I was terribly weak. Since it was such a low temperature I didn't take paracetamol. I knew it was coronavirus since my husband was already infected with the same symptoms. I didn't even go to get tested right away. The temperature was like that all day and there was more and more weakness.
Day 3
On Monday, the fever stopped, I felt better on that front, but I was still feeling weak. What was new was a very strange feeling in the nose. It felt like it was clogged, but it wasn't - there was no secretion.
Day 4
The next day, my sense of smell began to weaken, to disappear completely in the evening, and immediately after that, my sense of taste disappeared. The next day I went to get tested. By then, I already felt completely normal, except that I didn't have a sense of smell and taste. Also, at some point in the afternoon, I felt abnormally weak, so much so that I couldn't sit at and work at the computer. Everything hurt and I just had to lie down and close my eyes for a while.
Marija tells us that in the following days, the weakness disappeared, while she never developed a cough. Her husband, on the other hand, would cough slightly at times. That was the only difference in their symptoms.
Day 8
Four days of the loss of the senses of smell and taste they began to gradually return and by then a positive results had already come. But I already felt much better. Of course, I was in isolation until the negative results arrived later - Marija concluded her conversation with Telegraf.
(T.T./Telegraf.rs)