Mild growth of new coronavirus cases: Virus confirmed in 287 more people, 7 more deaths
This is the latest data regarding the coronavirus epidemic in Serbia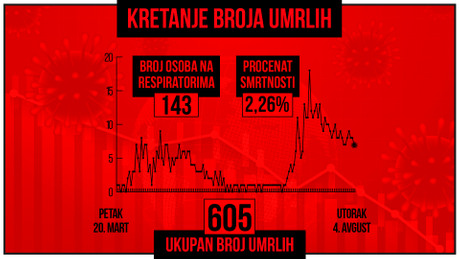 Coronavirus has been confirmed in 287 people in our country in the last 24 hours, and at the same time COVID-19 took another seven lives.
Since the last cross-section of the situation, 9,590 people have been tested.
There are currently 143 patients on ventilators.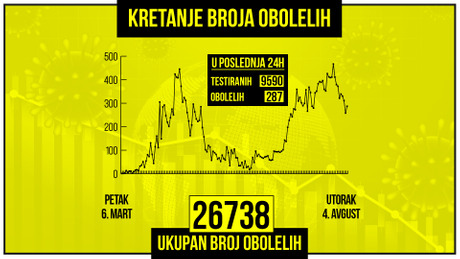 In Serbia, the virus has so far been confirmed in a total of 26,738 people, out of 703,246 of those tested.
Since the beginning of the epidemic, COVID-19 has taken 605 lives in our country.
Video:

We entered the red zone of a Covid Hospital: The virus is not a fabrication and we are not wearing these suits for no reason
(Telegraf.rs/Telegraf.co.uk)