Crisis HQ decides on entry of foreigners to Serbia: Travelers from these countries will need PCR
The decision takes effect tomorrow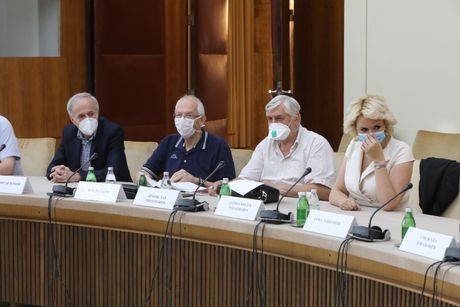 Members of the Crisis HQ for the fight against coronavirus have made a decision about conditions under which foreign citizens from certain countries can enter Serbia.
Foreigners who come to Serbia from certain countries will have to have a negative PCR test, not older than 48 hours, the Crisis HQ decided.
The decision applies to North Macedonia, Croatia, Bulgaria and Romania.
"That decision takes effect starting tomorrow, August 15, and it does not refer to our citizens arriving from the territory of those countries," epidemiologist Darija Kisic Tepavcevic told reporters after the session of the Crisis HQ.
It has also been decided to lift restrictions that applied to the citizens of Montenegro.
"There are no more restrictions for the citizens of Montenegro in terms of entering our country," Kisic Tepavcevic told Tanjug.
And when asked why such a decision was made now and not earlier, Dr. Kisic Tepavcevic told RTS:
"We are now witnesses to a more favorable epidemiological situation and we want it to remain stable, because we know that return to school is ahead of us, as well as the season of respiratory infections, and we want to reduce the amount of viruses being brought into our country," she explained.
The decisions made today are made based on the epidemiological situation in those countries, and the measures vary depending on whether they have 25 or 10 coronaviruses cases per 100,000 people.
Video:

Loncar: Healed patients with lung and heart problems
(Telegraf.rs)