Death in Belgrade prison: 34-year-old woman suspected of killing a 5-month-old baby dies
She lost consciousness at the entrance to the outpatient clinc, and the doctor immediately started resuscitation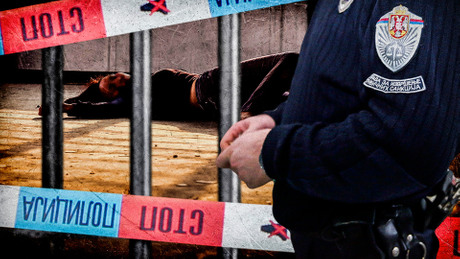 34-year-old R.M. died last night in the District Prison in Belgrade where she had been detained.
"R.M. (34) fell ill last night at around 9 pm in the District Prison in Belgrade. She was immediately taken for examination to the Special Prison Hospital. At the entrance to the outpatient clinic, she lost consciousness and the doctor immediately started resuscitation. Soon an ambulance arrived, unfortunately, they could only pronounce her dead. The body was sent for an autopsy, and in accordance with the law, the District Prison informed the prosecutor's office and the police, and through the Center for Social Welfare the prison is trying to get in touch with family members," the Administration for Execution of Criminal Sanctions told Telegraf.rs.
As we learned unofficially, R.M. had been in custody since October 2019 on suspicion of aggravated murder. Namely, she was charged with killing her five-month-old son.
Video:
Much more than a pregnant woman: An inmates wife tries to smuggle in all kinds of things
(Telegraf.rs)
Pošaljite nam Vaše snimke, fotografije i priče na broj telefona +381 64 8939257 (WhatsApp / Viber / Telegram).