BiH Presidency is united: Dodik, Dzaferovic and Komsic against recognition of Kosovo and Metohija
Komsic previously asked for this item to be put on the agenda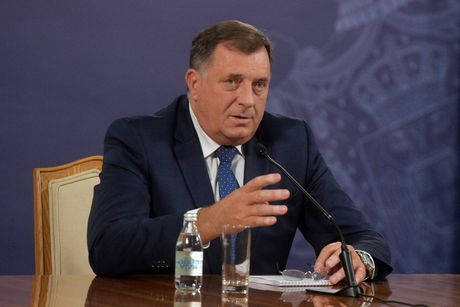 The Presidency of Bosnia and Herzegovina (BiH) did not recognize self-proclaimed Kosovo during a session held today.
According to the Srna agency, members of the Presidency of BiH, Sefik Dzaferovic and Zeljko Komsic, together with the Serb member of the Presidency, Milorad Dodik, voted against recognizing self-proclaimed Kosovo as independent.
Komsic previously asked for this item to be put on the agenda, explaining it by the need to respect the will of Albanians in Kosovo, as well as with, as he said, the independence of self-proclaimed Kosovo being factual, reports Tanjug.
During the Presidency session on September 17, Dodik voted against the recognition of self-proclaimed Kosovo, and announced that he would raise the protection of vital national interest on that issue, which was decided by the National Assembly of the Serb Republic (RS), which confirmed that there would be no recognition of self-proclaimed Kosovo and Metohija.
Video:

Dodik raises the issue of vital interest over Kosovo and Metohija
(Telegraf.rs)