6 more people die in Serbia from coronavirus: 1,384 new cases, 44 patients on ventilators
This is the latest cross-section of the situation regarding the coronavirus epidemic in Serbia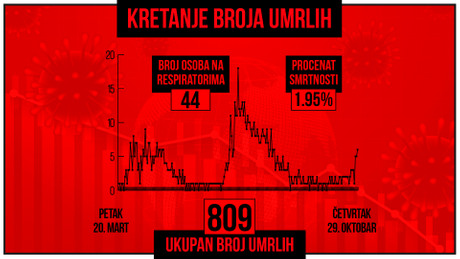 The number of people newly infected coronavirus in Serbia in the last 24 hours has been 1,384. 9,457 people have been tested and six patients died in that time.
So far, a total of 809 people have died.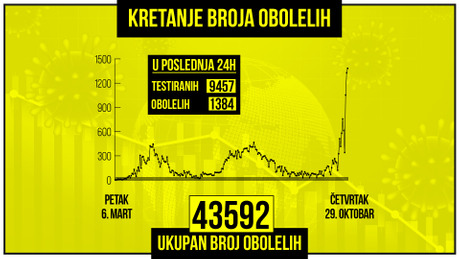 There are 44 patients on ventilators.
14.63 percent of the number of those now tested were positive.
So far, a total of 1,318,096 people have been tested in Serbia, while 43,592 were positive.
(Telegraf.rs)