People trapped in vehicles in Croatia: Horrific scenes after another earthquake, debris in streets
The earthquake was felt in the entire region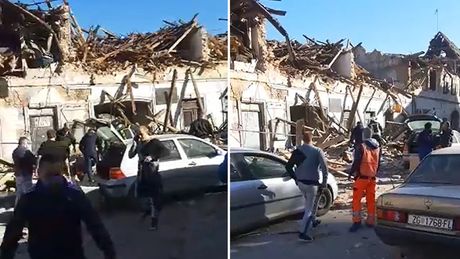 Central Croatia was hit once again today at 12:20 by a strong earthquake.
The EMSC announced that the epicenter was near Petrinja, and the magnitude was as high as 6.3.
The first scenes from Petrinja are dramatic, there has been a lot of damage, reports Jutarnji.hr.
According to reports, two people were trapped in two different cars.
Fire sirens are echoing in Zagreb as well. Firefighters and ambulances are rushing through the streets of many Croatian cities.
The quake was felt throughout the region, including in almost the entire Serbia.
(Telegraf.rs)
Pošaljite nam Vaše snimke, fotografije i priče na broj telefona +381 64 8939257 (WhatsApp / Viber / Telegram).