Serbia's best known death row inmate reveals what awaits "Barber of Malca" once he's out of solitary
Vucko was sentenced to death because he in 1984, in Leskovac, killed Prosecutor Dragomir Krstic, tried to kill Investigating Judge Bratislav Gavrilovic, and was preparing the murder of Judge Mladen Jankovic
Ninoslav Jovanovic (48) from the village of Malca is the first and only person convicted to life imprisonment, since this most severe punishment prescribed for the worst criminals was reinstated in Serbia in 2019.
How Jovanovic received the news that he would spend the rest of his life behind bars because he had kidnapped and abused a 12-year-old girl remains a mystery, because he refused to be present in the courtroom for the sentencing. However, the most famous Serbian convict, Vucko Manojlovic, who spent as many as 33 years behind bars, claims that hard days await Jovanovic in prison, because those who harm children are hated even among fellow inmates.
On January 5, Jovanovic was sentenced to life in prison because he kindapped the girl in the Nis settlement of Brzi Brod on December 20, 2019. He was arrested on January 5, 2019 in his home village and has been in custody ever since, where he is safe because he is isolated from other convicts. However, when the verdict becomes final, which is expected to happen soon, Jovanovic will join other inmates and then, as Manojlovic says, each of his days will be bitter.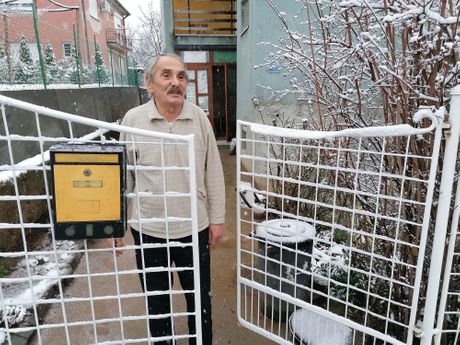 Vucko himself was sentenced to death because he in 1984, in Leskovac, killed Prosecutor Dragomir Krstic, tried to kill Investigating Judge Bratislav Gavrilovic, and prepared the murder of Judge Mladen Jankovic. He blamed them because he had previously spent five years in prison for a rape he claimed he did not commit. His death sentence was commuted to 40 years in 2002, and he was released in 2013 when he was pardoned by decree.
"I didn't have problems with other convicts, they even saw me as a hero because they hate the judiciary and the police, but I didn't enjoy that. Whatever people think, believe me, there are a lot of honorable people among convicts, who don't look favorably on those who attack children. That is why this Jovanovic will have a lot of problems, because everyone feels for that child, they have a daughter, a sister, a niece at home... that emotion is triggered. Imagine 1,300 inmates, as many as there are on average in the Nis prison, and everyone is harassing, cursing, beating you.. Prison guards will pretend not to see that because they also sympathize with the victim, many have children. And because of that, no matter how hard they try to be professional, they will not be able to protect him. May God help him," says Manojlovic.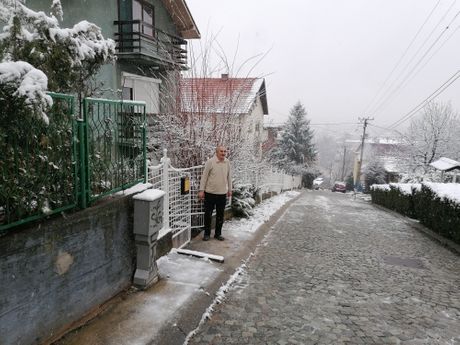 He adds that what is also horrifically hard is the isolation.
"Such people are also boycotted in prison, there are few who will talk to them... There are such people, these are people who see something good in everyone, and have understanding, but there are not many of those. He won't have anyone to sit down to lunch with, when he sits down at a table, the others will get up and leave. They will ignore him, it's great torment, it's hard for anyone to endure," claims Manojlovic.
He says that the inmates' great support are their families, and that it will be even harder for Jovanovic if members of his family keep their promise to never visit him in prison.
"During my time in prison, not a single Saturday passed without my sisters visiting me, and that gave me the strength to endure. Those visits are something that means a lot to every inmate, because he knows that he is not alone," explains the well-known Serbian convict.
Commenting on the fact that Jovanovic was sentenced to life imprisonment, Manojlovic says that this punishment is worse than death.
"While I was in prison, I read Dante several times, and believe me, I saw myself in all nine circles of hell. When my death sentence was replaced by 40 years in prison, it did not make me happy at all. On the contrary, I thought that I was punished even more severely, long-term imprisonment is much worse than death, because you are aware of everything you have been denied. Life imprisonment, which leaves you with no hope of ever being a free man again, is the worst punishment, there are few people who can endure it without trying to end their suffering. It is far better to be in a grave than in prison," concludes Manojlovic.
(Telegraf.rs)
Telegraf.rs zadržava sva prava nad sadržajem. Za preuzimanje sadržaja pogledajte uputstva na stranici Uslovi korišćenja.