Legendary basketballer Bodiroga could land in prison after speeding at 174 kmph in his Maserati
The Serbian basketball legend has committed a serious traffic violation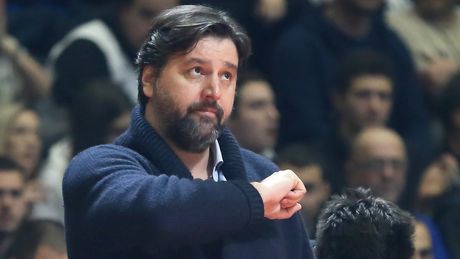 Foto: MN Press
Celebrated Serbian basketball player Dejan Bodiroga has committed a serious traffic violation on Tuesday night, when he was caught driving at 174 kilometers per hour in his white Maserati, on a highway where the speed limit is 80 kmph, it has been confirmed for Telegraf.
The traffic police stopped him 8 minutes after midnight on the highway in the direction from Sid to Belgrade, in the area of New Belgrade.
For this, according to Article 330 of the Law on Traffic Safety, Bodiroga faces up to 15 days in prison, 15 penalty points and an 8-month driving ban.
Video:

Ovations for Partizans former player Dejan Bodiroga
(Telegraf.rs)