Savicevic speaks out: Piksi has authority, there will be no more clubbing and visiting mistresses
The popular footballing "genius" spoke about the appointment of the new head coach of Serbia's national team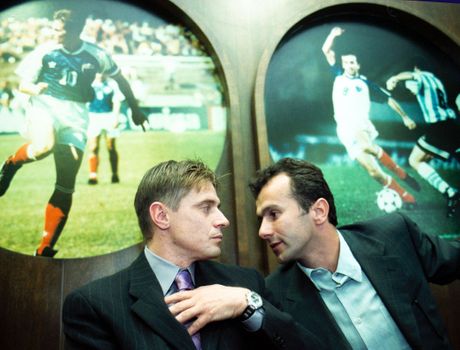 President of the Football Association of Montenegro Dejan Savicevic is convinced that Dragan Stojkovic Piksi, his former Red Star and Yugoslav national squad teammate, will bring order as the new head coach of Serbia!
In a conversation with Informer, Savicevic said that Piksi has enough authority to realize his plans, and then openly spoke about what previous gatherings of the Serbian team looked like, from his point of view.
"If anyone can restrain the players, it's Piksi. He is the right man to awaken patriotism and a sense of attachment to the country. I would say that Serbia does not have that now. Because if it did, with the quality of the players it has, it would surely qualify for the European Championship. Belgrade has many rafts (night clubs and restaurants on the water) and maybe they are the main problem of the Serbian national team," Savicevic said and added:
"If Piksi cannot impose himself with authority and solve the issue of discipline at all levels, then I don't know who can. Also, Piksi does not allow any meddling in his job. The sort of thing like, 'This one has to play because of the manager' won't work with him."
As for the parallel between Piksi the footballer and the coach, Savicevic said:
"There is no need to draw a parallel between Piksi the player and Piksi the coach. He is good at his job, and it's known that he must have iron discipline. It's easier to establish order in a club. In a national team, that's more difficult, especially since the players sometimes see the gatherings (ahead of a match) as relaxation. They come to take a break, to visit family and mistresses."
(Telegraf.rs)