Those spreading fake news about vaccines and vaccination face up to 5 years in prison
"Spreading false news is a crime and it is up to us to act according to the law," said Minister of Justice Maja Popovic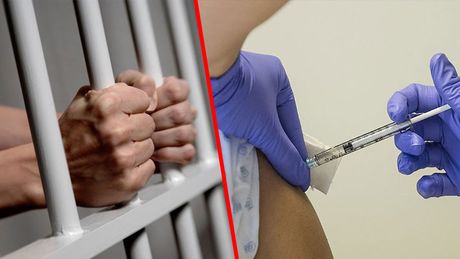 Those spreading fake news about vaccines and vaccination will go to prison, for up to five years. Minister of Justice Maja Popovic and Minister of Health Zlatibor Loncar said this, announcing a showdown with anti-vaxxers and a strong reaction of the state authorities towards anyone who is spreading false news.
Both referred to the Criminal Code, which in Article 343 stipulates that anyone who, by presenting or transmitting false news or allegations, causes panic or serious disturbance of public order or peace or thwarts or significantly impedes implementation of decisions and measures of state bodies or organizations exercising public authority, shall be punished by imprisonment of between three months and three years, and with a fine.
If the act is committed through the media or similar outlets or at public gatherings, the perpetrator shall be punished by imprisonment for a term between six months and five years.
On Thursday, Loncar proposed in the Serbian National Assembly to impose a ban on posting messages against vaccination in the media and on social networks in Serbia.
"Anti-vaxxers should not be given space in the media and on social networks because there is no evidence to support claims that people should not get vaccinated against coronavirus. There is no evidence that the vaccine is harmful, you have a million and one facts in favor of the vaccine, that it saves lives, improves health, prevents transmission of the virus, and you have no facts, no evidence for what the anti-vaxxers are doing," Loncar said, and added:
"I am not a social networks expert, but I have seen that such bans have already been introduced or announced on Google and Twitter. People, just stick to the facts and get vaccinated."
Justice Minister Maja Popovic picked up on that, saying that she would appeal on the prosecution to react to the spread of false news and panic regarding vaccination.
"Spreading false news is a crime and it is up to us to act according to the law. It is up to the competent prosecutor's offices to react to false news and everything that happens in that sense on social networks, and even including in the media," the minister said, according to a report on Republika.rs.
Earlier, the Association of Judges and Prosecutors of Serbia, headed by Nenad Stefanovic, warned that presenting false news that causes panic and makes it difficult to implement measures in the fight against coronavirus is a criminal offense.
"We point out to the criminal responsibility of persons who cause panic by presenting or spreading false news or allegations, i.e. thus thwarting or significantly hindering the implementation of decisions and measures brought by state bodies, especially through the media or social networks," this association stated.
(Telegraf.rs)
Pošaljite nam Vaše snimke, fotografije i priče na broj telefona +381 64 8939257 (WhatsApp / Viber / Telegram).